6-TAGE RENNEN
Holtmann V.I.P., Germany, 1986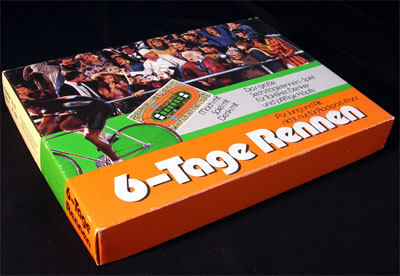 This game is one of the most appreciated by gamers, because its mechanichs do not involve much luck (all the players start with an identical set of cards and must play them according to the circomstances of the race).

My friend Siegfried remarks that "this a promotion game of the Holtmann compamy, the organizer of the Stuttgart Six Days"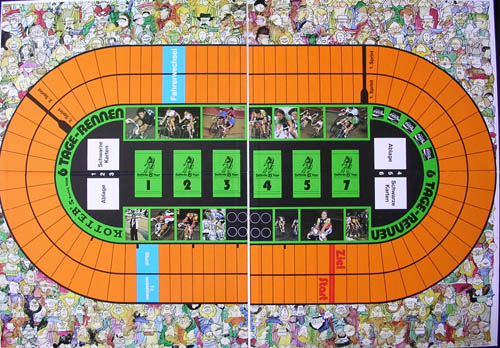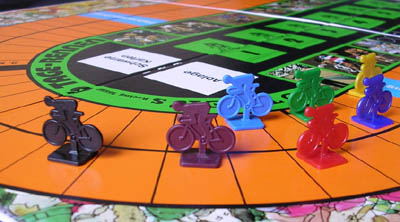 By the way, the riders are misplaced in this picture. They should be looking the other way.
click here for more info on this one:

English rules
Board Gamers Anonymous
Game Cabinet
| | | | | |
| --- | --- | --- | --- | --- |
| | | | | |
| INDEX (MAIN) | ALL THE GAMES | ALPHABETICAL | CATEGORIES | WHAT'S NEW |