ATTAQUE
Gerard Souldadier, France, 2004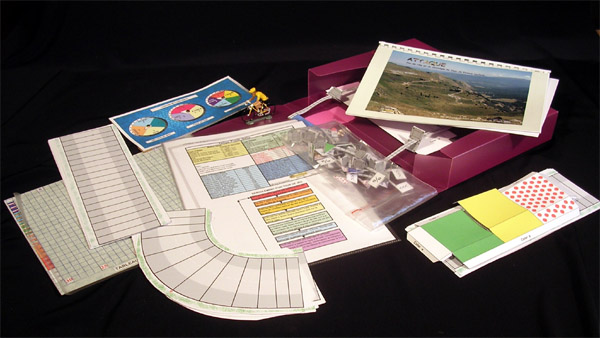 Self made game and therefore very rare (mine is #2, as you can see in the "Certificat Oficiel" below). Gerard Souldadier is one of the greatest cyclist painters in the world (check his website). He has made a nice game with an ambitious set of rules. Maybe too ambitious for my taste (it takes quite a lot of reading and a good memory until you begin to play), but a decent try anyway. The game includes 7 teams (more can be purchased) and lots of extras. It even includes a diskette with the files so you can make extra tracks and score sheets.
All kinds of road signs...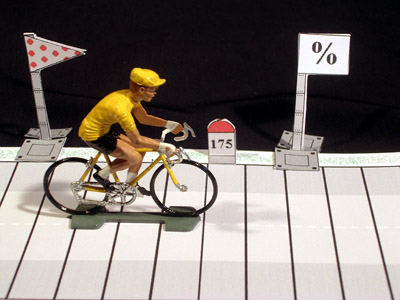 Even a meteorological station!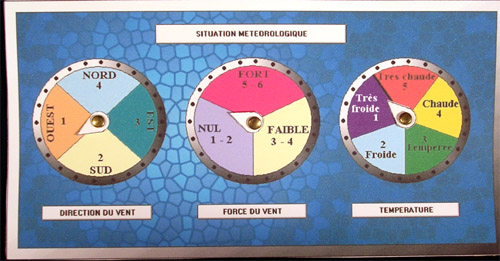 If were you I would order it soon (lower certificat numbers will be more valuable someday)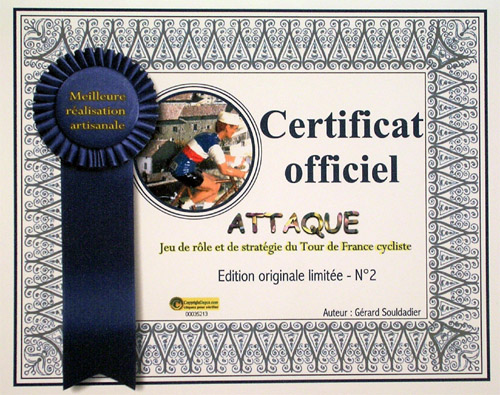 You can contact the author and order the game at Gerard's website:
http://perso.wanadoo.fr/miniatures/Jeux/Pagejeux.htm
| | | | | |
| --- | --- | --- | --- | --- |
| | | | | |
| INDEX (MAIN) | ALL THE GAMES | ALPHABETICAL | CATEGORIES | WHAT'S NEW |