BUILD A BIKE
Education Outdoors Inc/Schwinn, USA, 2013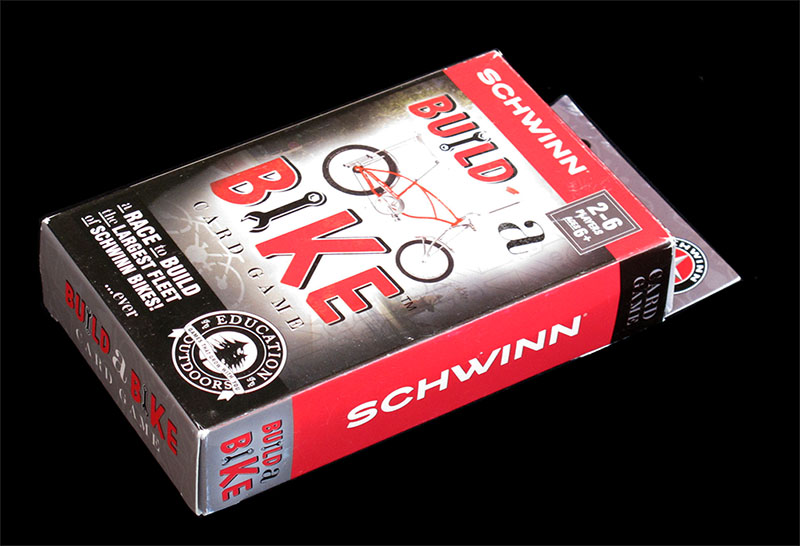 Not really a "cycling game", but one in which you have to build a bike; not a board game but a card game: I admit this one barely belongs to the site, but still...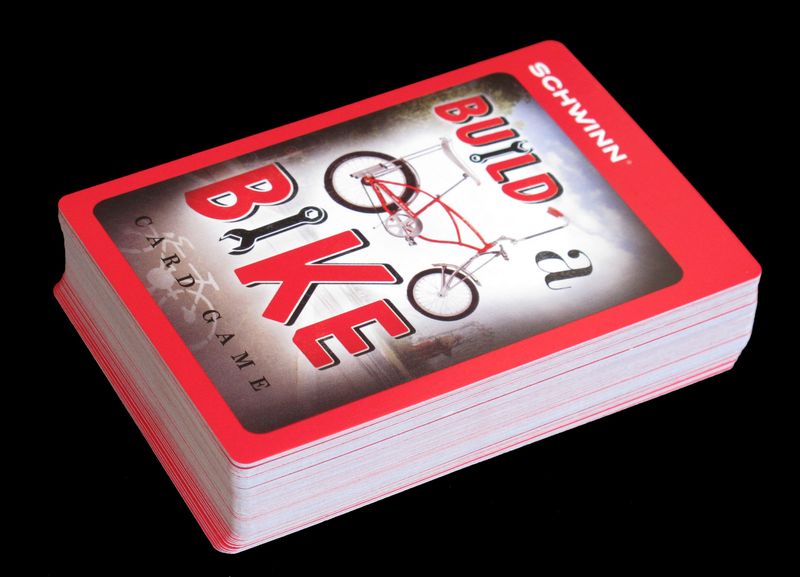 The cards are bigger than regular playing cards (115 x 75 mmm) and of good quality. The objective of the game is to be the one who builds the most bikes with the highest point value.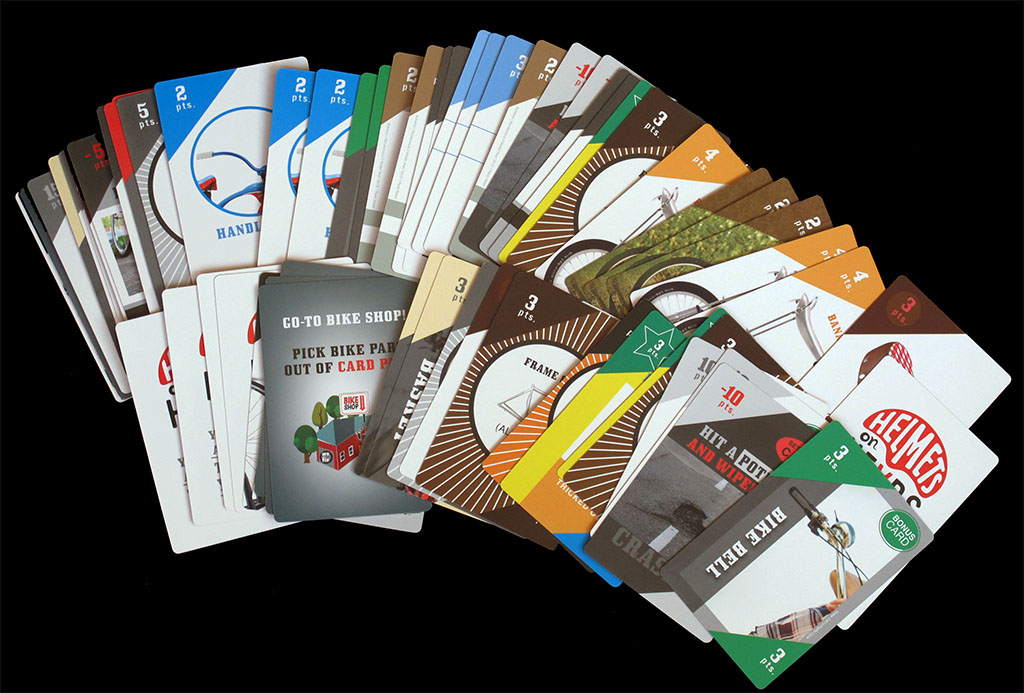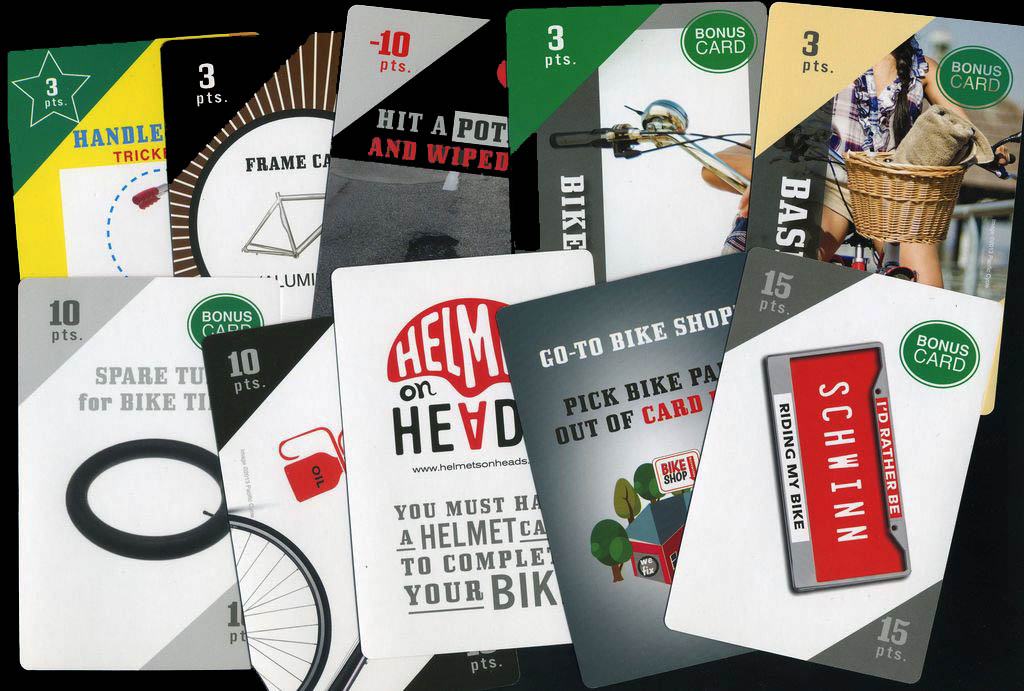 There is another cycling game by these guys. Looks like this other one IS a board game.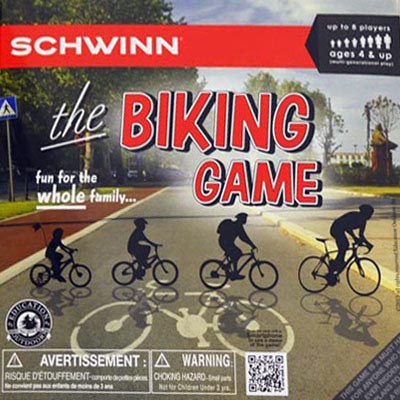 Check their website if you are interested: http://www.educationoutdoors.net/
| | | | | |
| --- | --- | --- | --- | --- |
| | | | | |
| INDEX (MAIN) | ALL THE GAMES | ALPHABETICAL | CATEGORIES | WHAT'S NEW |