CHASSE PATATE
Eric Lebras, France, 2005
Self-published French game. It is amazing how many of them have appeared in the last years, and most of them are expensively produced, like this one, with a nice board, a big solid box, etc...
x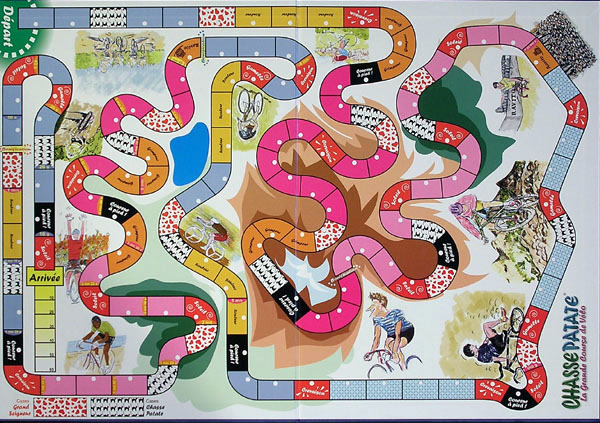 In this case we find teams of two riders (climber and rouleur). We also find 10 dice marked 1-2-3-4-BLANK-BLANK, but these are used as markers for the missing turns. The advance of the riders is controlled by two normal dice. A rider arriving at a black-and-white square draws a "chasse patate" card (which is bad), while a rider arriving at a red-and-white square draws a "grand seigneur" card, which is good. At the start of the games, the players receive some +2, +3 and +5 "tactic" cards (called "coup de soquette") which are played after the throw of the dice.

All in all, what we have here is a light family game, suitable for kids from 8 years on.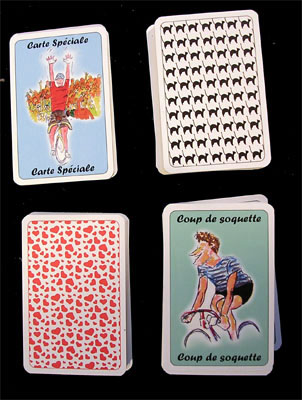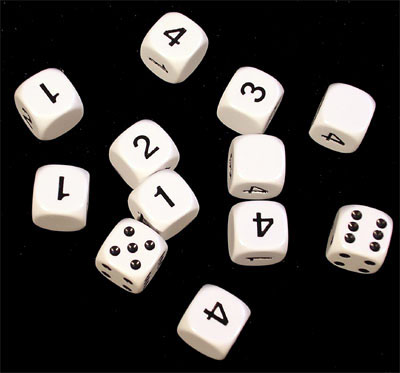 Nice expensively produced cards too!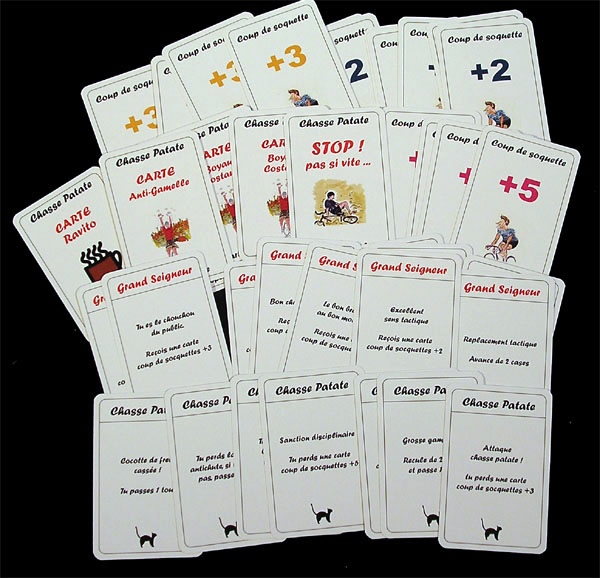 Rouleur and climber are in two different p̣sitions on the bike. Guess who is who. The climber is supposed to be standing on his pedals, but frankly, I can't see it.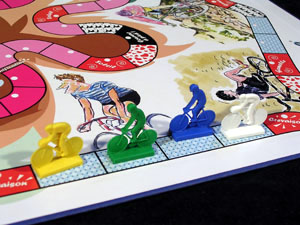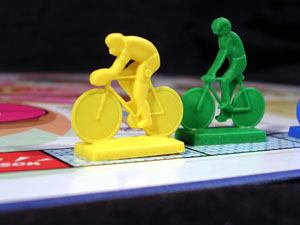 Thanks to Bilou Duclert, Pierre Bertin & Francóis Cardinet for this game.
| | | | | |
| --- | --- | --- | --- | --- |
| | | | | |
| INDEX (MAIN) | ALL THE GAMES | ALPHABETICAL | CATEGORIES | WHAT'S NEW |