CLASSIQUES DU CICLISME (Paris-Roubaix)
Olivier Arnéodo/Olpan, France, 2003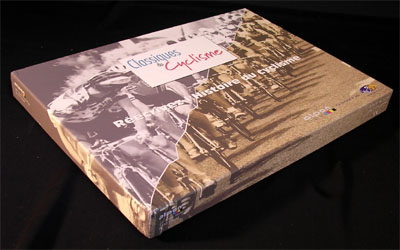 Warm presentation for this French game. Most people do not like the graphics, though, and the fact that there are no cyclist figurines but counters does not help.

This game was supposed to be the first of a series, but as far as I know, the series has been discontinued and this game has been the only one in the series. Even their website (www.classiques-du-cyclisme.com) is down.

The mechanics of the game are quite complicated. It is meant for seasoned gamers or real cycling fans, or both at the same time (which is probably a small segment of public: That must have been a strong reason to discontinue the series).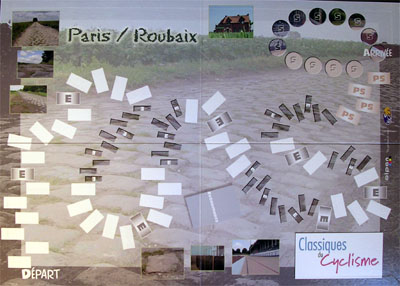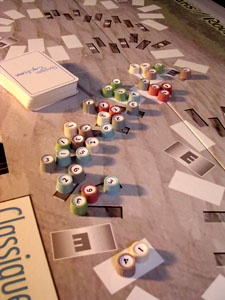 Read François Haffner comments (French only) on this game.
(I love the Gainsbourg comparison!)
| | | | | |
| --- | --- | --- | --- | --- |
| | | | | |
| INDEX (MAIN) | ALL THE GAMES | ALPHABETICAL | CATEGORIES | WHAT'S NEW |