CYCLE TABLE CARTES
SSM/T, France, 2004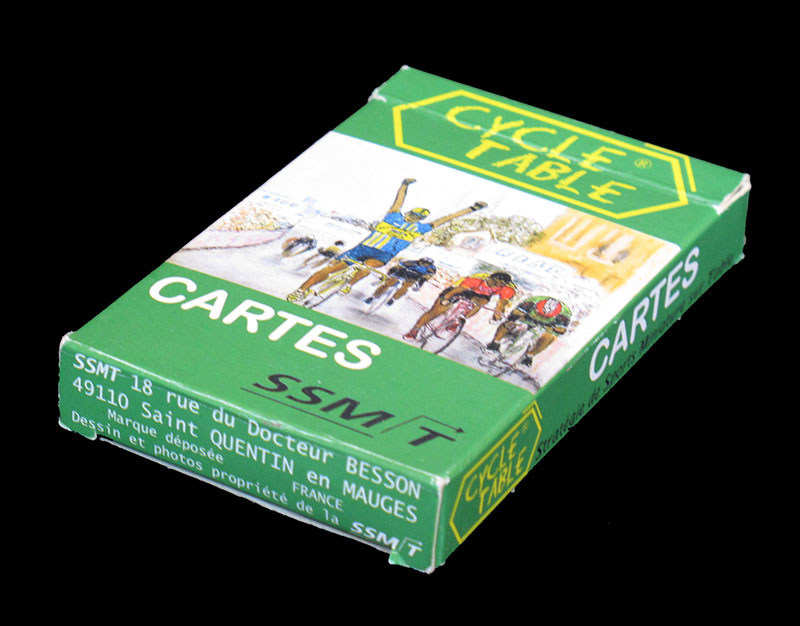 This is a cycling-themed card game produced in Saint Quentin en Mauges, France in (or around) 2004 by "SSM/T". It is a shedding-type game, one in which the player's objective is to empty one's hand of all cards before all other players.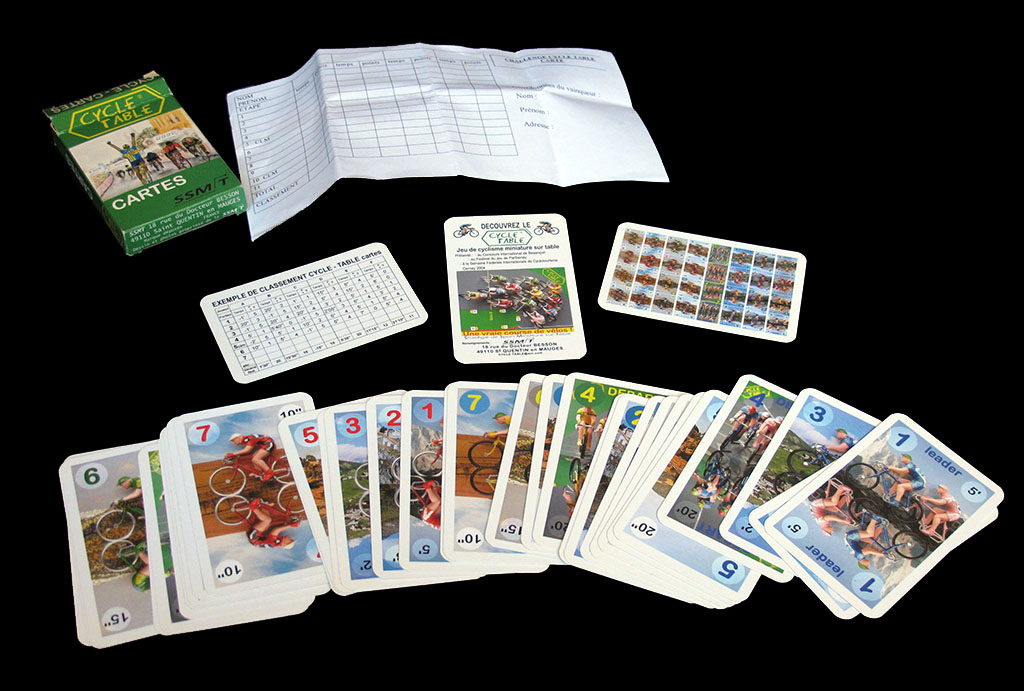 It has 32 cards and can be played by up to four players (or more if you have two decks).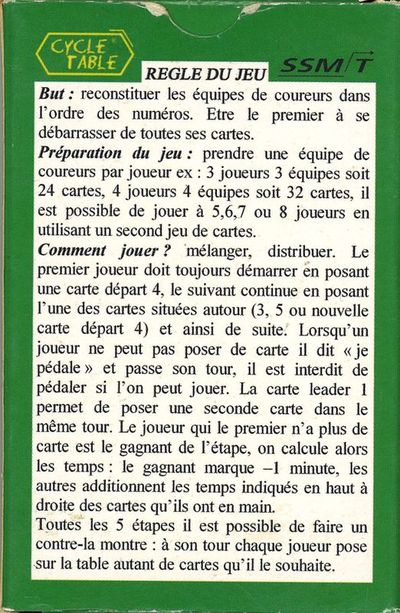 By playing more than one hand you simulate a stage-race, in which you can even play time-trials!

In this deck there is a promotional card for a possible board game. As far as I know, it was not produced, but you never know with these small-run productions. Any piece of information will be welcome.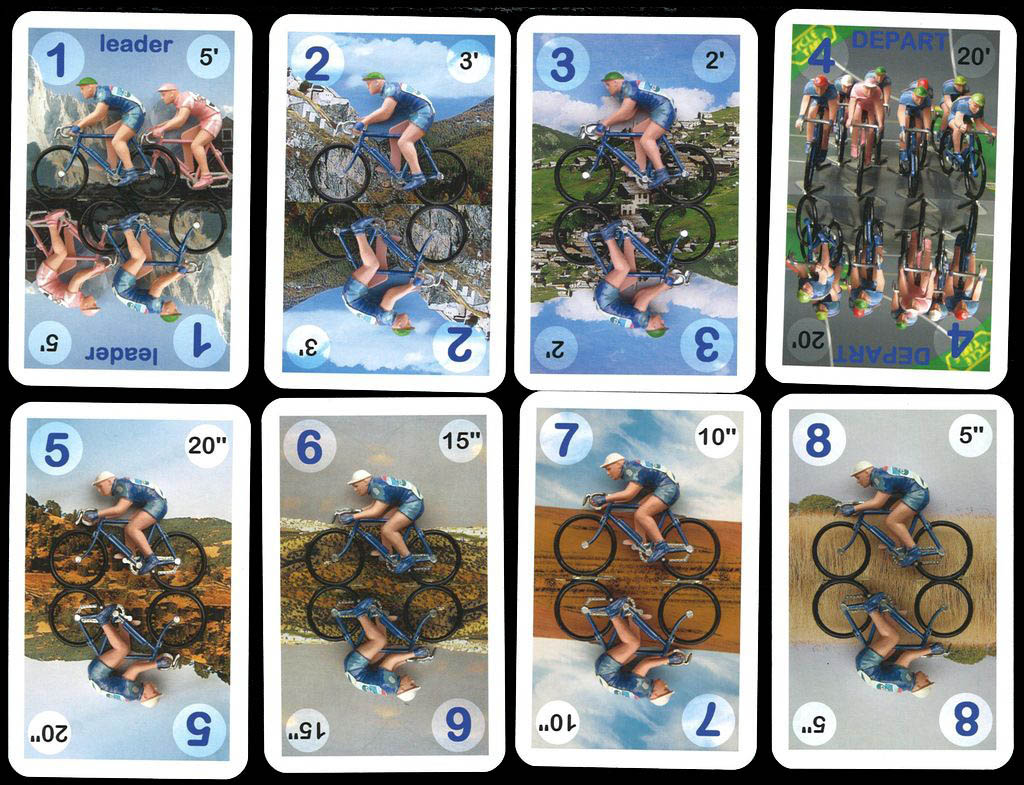 As you have probably noticed, the cycling figurines depicted on the cards are made by the Fonderie Roger. The number in the upper right corner of the cards is the time you lose if you do not get rid of that card at the end of the game.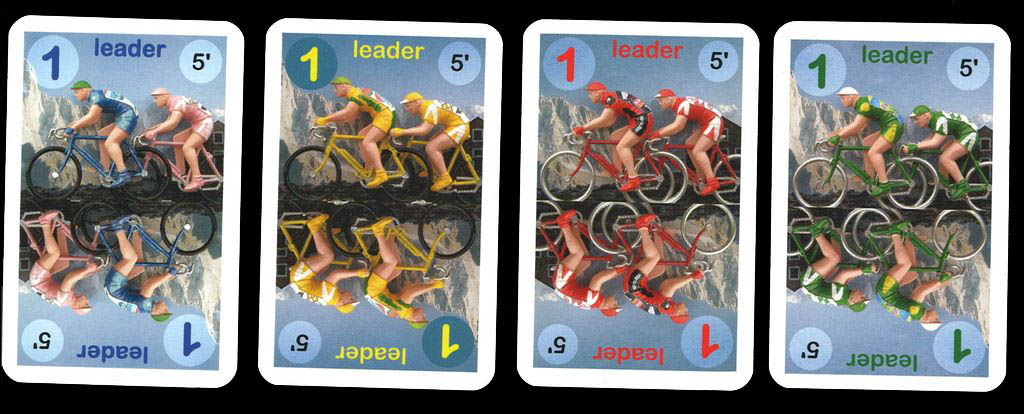 There are four suits of eight cards each.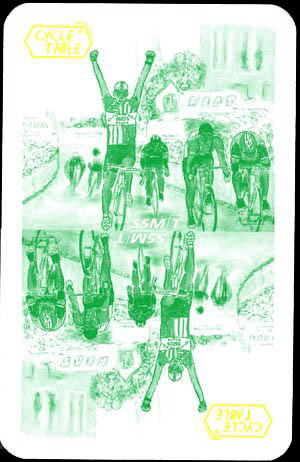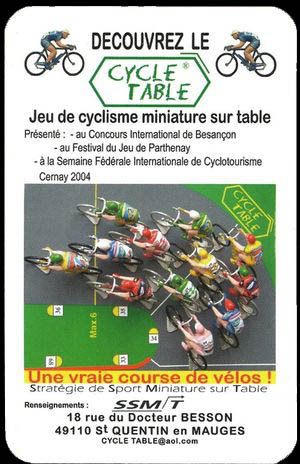 On the left, the back of the cards. On the right the promotional card.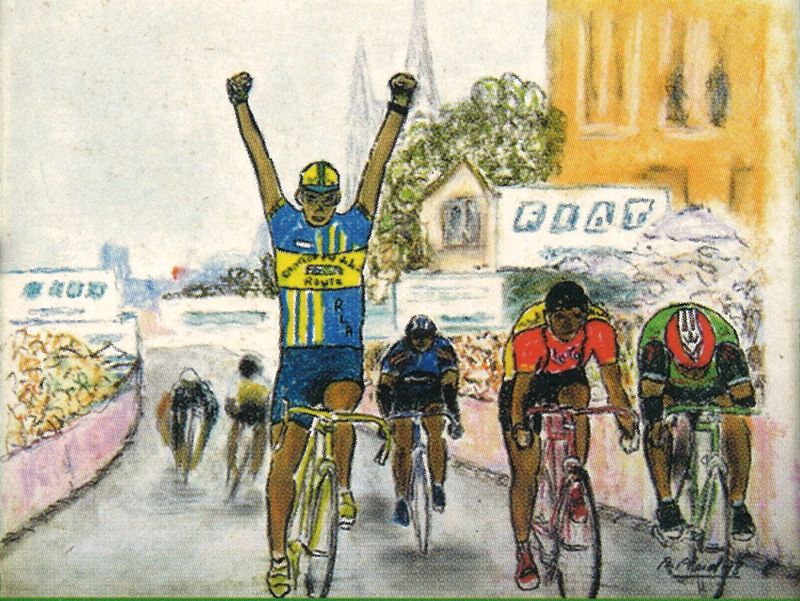 I cannot read the signature on the drawing but it looks like it was made in '98.
Thanks to Didier & Marc for their help
Description written in July 2019.
| | | | | |
| --- | --- | --- | --- | --- |
| | | | | |
| INDEX (MAIN) | ALL THE GAMES | ALPHABETICAL | CATEGORIES | WHAT'S NEW |