CYCLING PARTY
Leandro Perez y Diego Hernando/Snake Eyes Games, Spain, 2014

Here is a new Spanish game released at the end of 2014 after a successful Kickstarter campaign. The game is an ambitious one ("the most realistic cycling board game", according to their website. Where have I heard that before?) that tries to cover all the major issues of cycle racing. Some may say that it "just another dice game", which of course it also is, and this is an endless debate. You can decide by yourself by reading the rules in their website.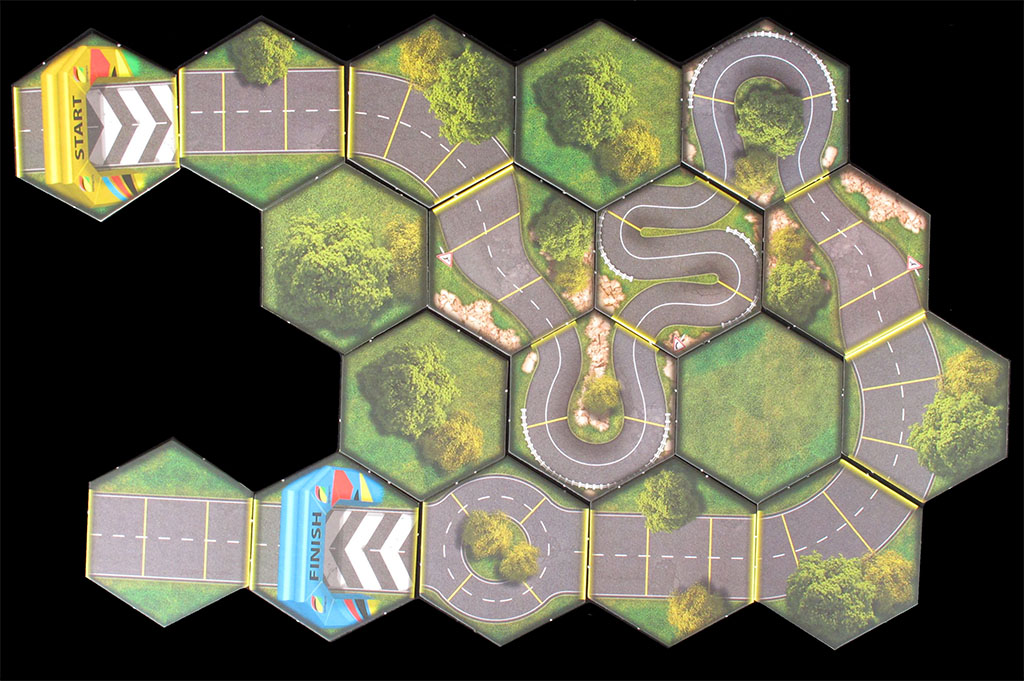 What you may not appreciate in their website is the quality of the game components. They are quite good. Sturdy cardboard parts ands nice wooden riders. The only drawback: the stickers are slightly big and, as you can see in the pictures, it is difficult to past them correctly onto the riders. Not too important, though.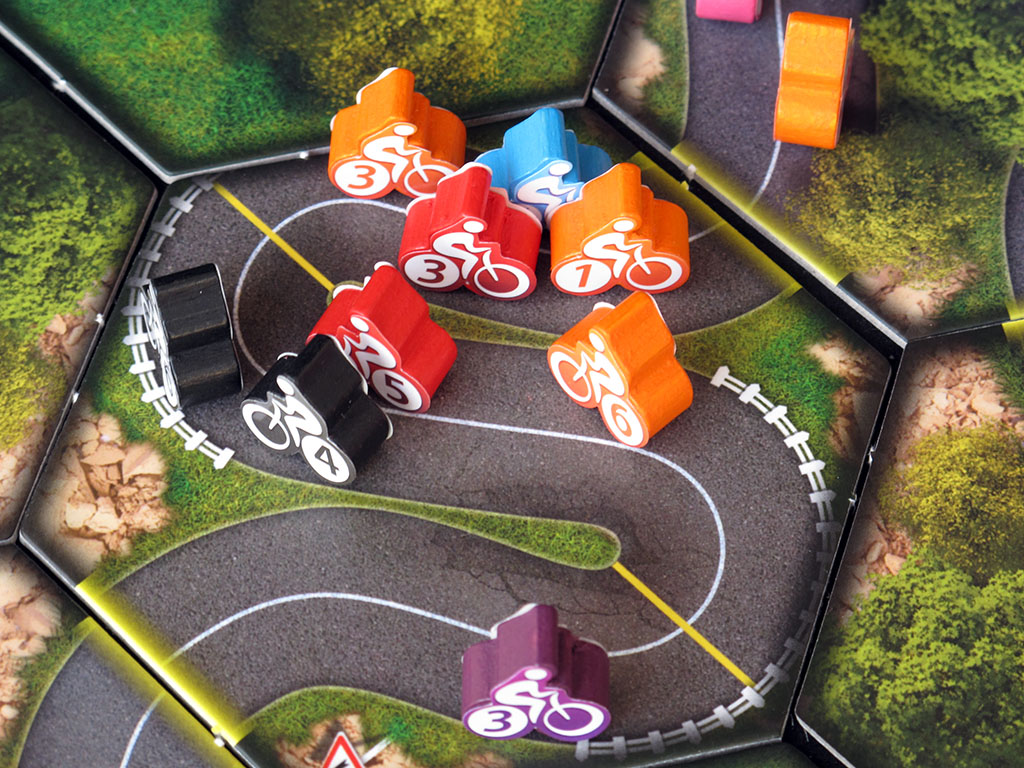 A surprise when assembling the game is that it has more component than are stated in the rules. There are 4 extra road hexagons as well as some extra markers. I wonder why that is, but of course that is not a problem but a bonus.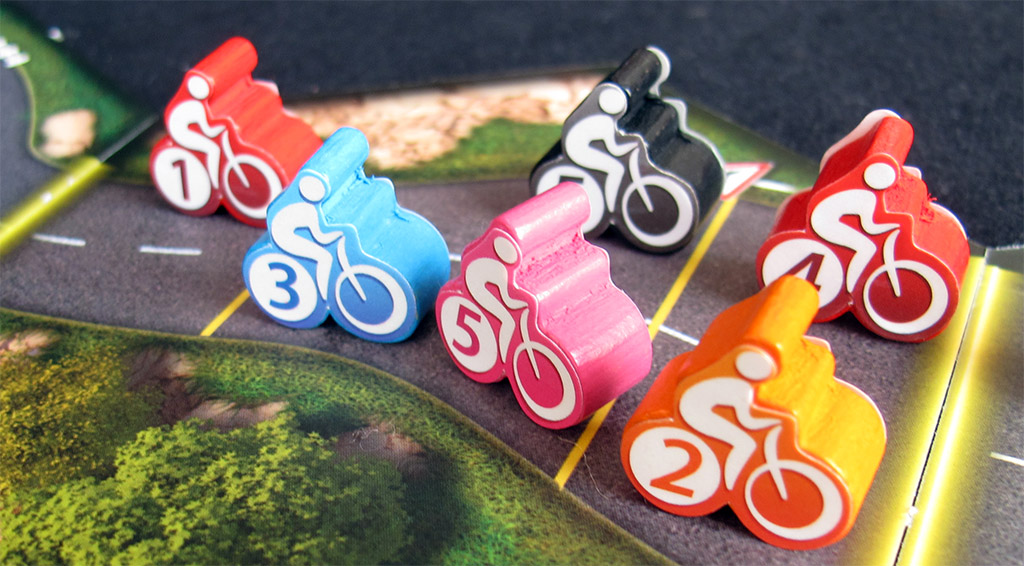 As you may know by now (you have read the rules, haven't you?) the game has three levels of play, "Junior", "Senior" and "Master". The Junior and Senior levels cannot play stage races, while the master level involves team management and website registration. The difference between Junior and Senior level is the assignment of different roles in teams in the senior level.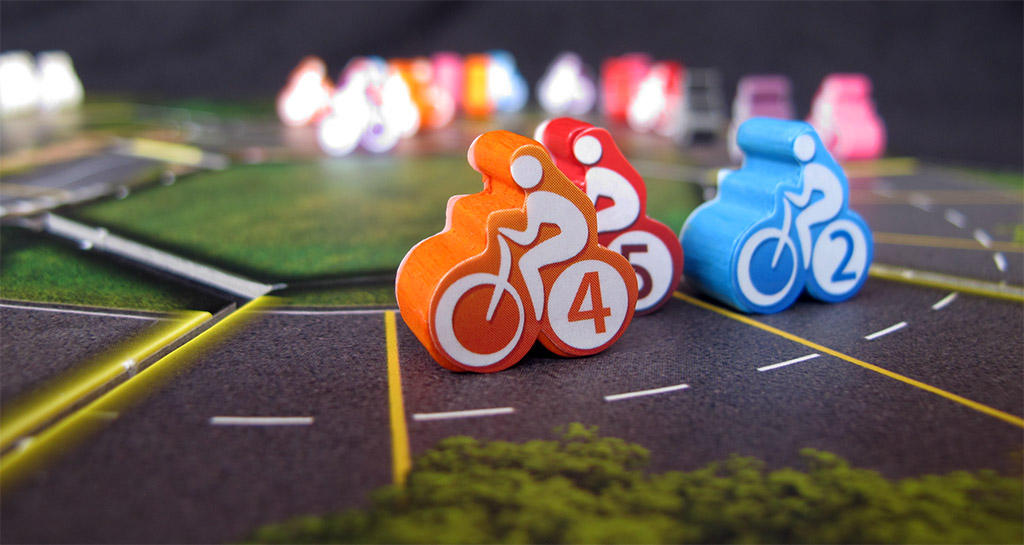 As I said above, the game is very ambitious and the roles are quite detailed. There is a "flat section domestique" and a "mountain section domestique". I personally think that this is too detailed, but it is not a game defect but a conscious design decision. These guys wanted to make the most realistic possible game and they have tried hard. Whether realism detracts from playability is another question. The least you can say is that it detracts from rule readability ;-)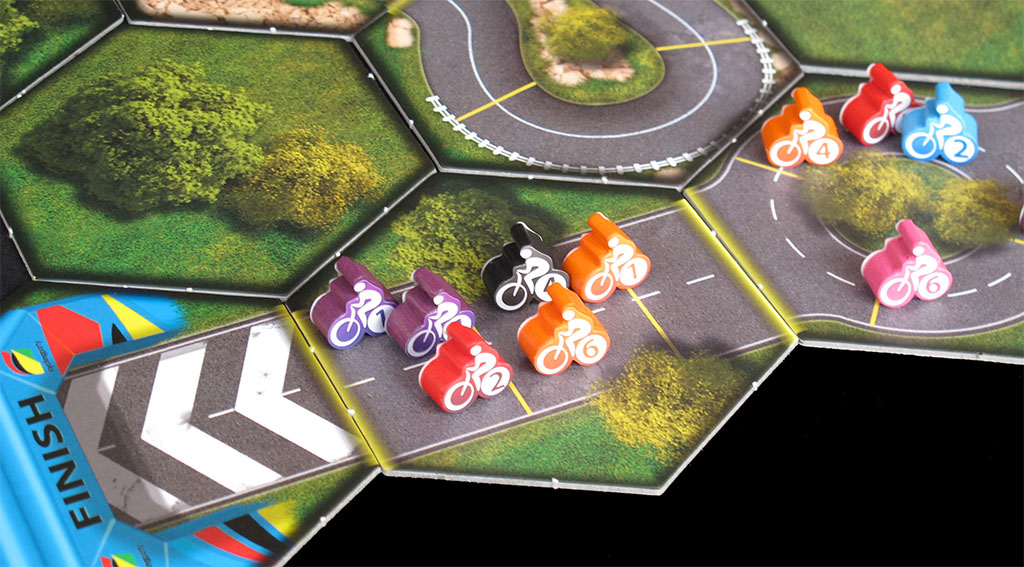 By the way, I took the pictures without placing all the required road markers besides the hexagons. Sorry about that. However, you can see these markers on the pictures at the games' website.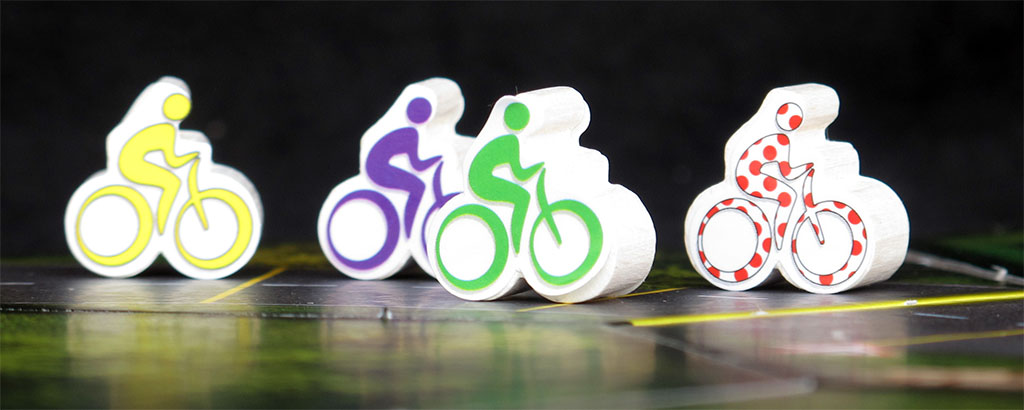 The game includes four special riders with the classifications' maillots, which are only used at the master level. I do not think I will ever use them, since I am not sure that I will ever play the master level (that's why I will file this game under "one-day race games"), but, as you can see, they are quite cute.

By the way, I also include the game in the "gamers' games" category.

Update: Cycling Party has been awarded with the "Best General Game" distinction at the 2015 UK Games Expo. Congratulations!
| | | | | |
| --- | --- | --- | --- | --- |
| | | | | |
| INDEX (MAIN) | ALL THE GAMES | ALPHABETICAL | CATEGORIES | WHAT'S NEW |