LA ETAPO (L'ÉTAPE)
France, 2004 (?)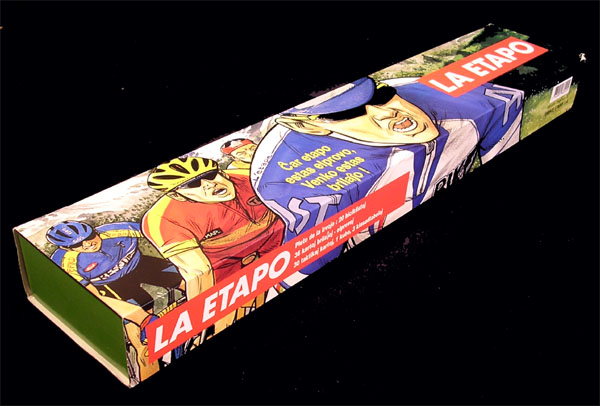 Strange game indeed!!! Made in French, the rules are bilingual Esperanto/French, with an accent on Esperanto! The Game box in very long (over 80 cm) and the vynil board is the biggest in my collection (aprox 120 x 80 cm!). It can be used perfectly to play with toy cars. The games comes with a lot of nice big plastic riders, and a special die. All this make it a very special game and a perfect choice as a kids present. I might even consider it one of my favorites (even if it is just because there is a long tradition of Esperanto students in my family, although I am not one of them). The rules of this? well... another dice game.

All in this game is big!

Enooormous board: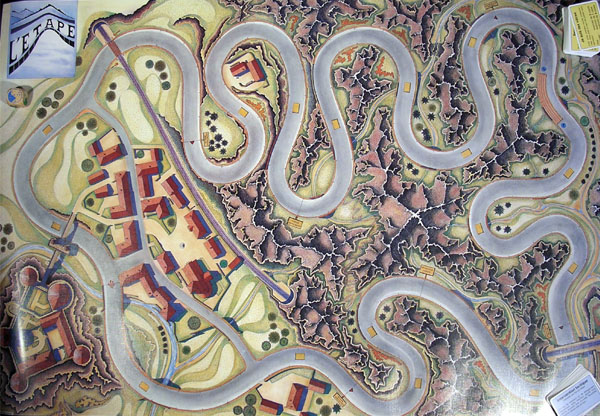 Lotsa big riders!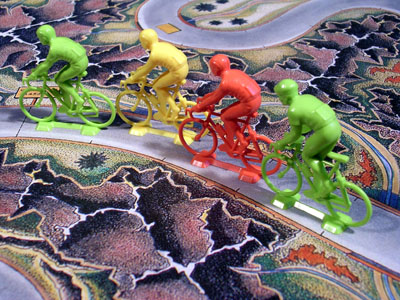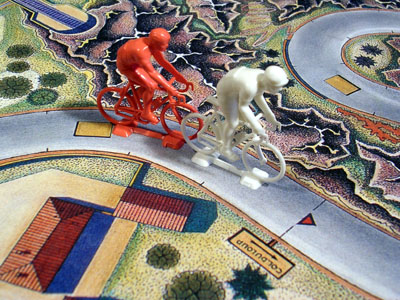 Unusual big wooden die: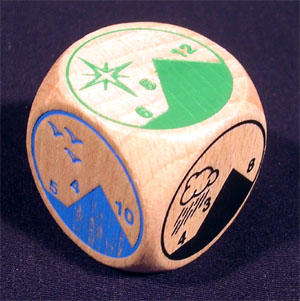 The cards have French text on one side, Esperanto on the other.
Exactly what I was thinking!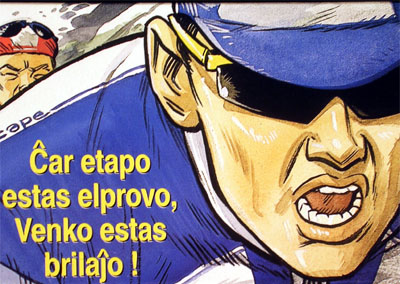 | | | | | |
| --- | --- | --- | --- | --- |
| | | | | |
| INDEX (MAIN) | ALL THE GAMES | ALPHABETICAL | CATEGORIES | WHAT'S NEW |