FIETS VEILIG
ABB, Belgium, 2000s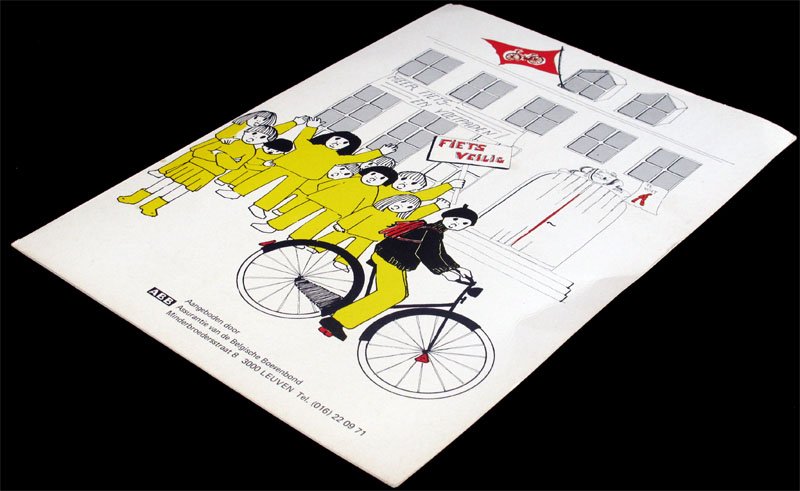 This is a simple game of goose offered by ABB (Assurantie van de Begische Boerenbond), an insurance company from Leuven, in Flandres.

"Fiets veilig" translates as "safe cycling" and the whole point is to teach young children to behave on the road. The game rules (only Dutch) is just a set of simple instructions as "De agent duidt hier aan dat je mag oversteken, ga door naar nr 47" (the agent says that you may cross, go to field 47) and the like.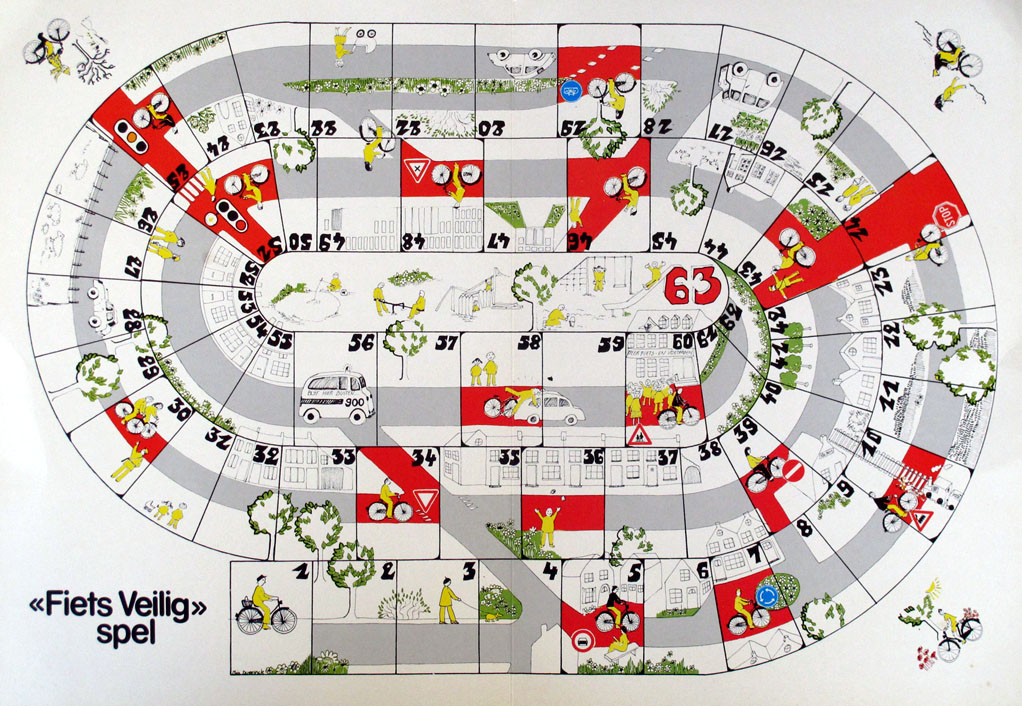 The game is printed on a folded A3-sized piece of glossy light carboard. There is not much information on it, and I cannot even date the game accurately. Of course it is quite recent, bit I cannot be more precise than that..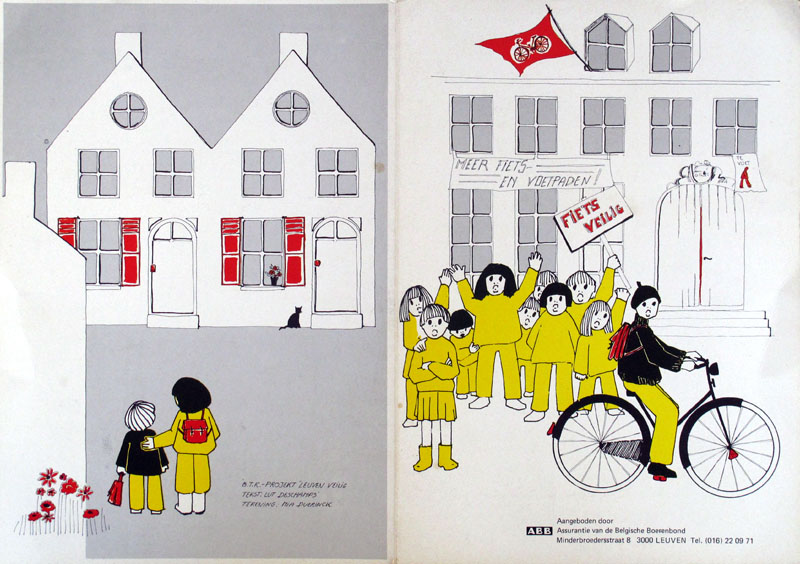 The best of the game by far is the set of four hard plastic, hand painted, riders that came with it. I had seen before similar riders in Belgium, though the ones I had seen did not have the wheels painted, if I remember well. I can't tell much about them, except that, obviously, they were not made specifically for this game.

Thanks to Didier for finding this game.
| | | | | |
| --- | --- | --- | --- | --- |
| | | | | |
| INDEX (MAIN) | ALL THE GAMES | ALPHABETICAL | CATEGORIES | WHAT'S NEW |