LE TOUR DE FRANCE DE FRANCS JEUX
Francs Jeux pour les Garçons, France, 1950

Another game offered by a kids magazine, in this case by Francs Jeux Pour Les Garçons, nş 99, on july 1st 1950. However simple this game looks like, this one is better than average. At least it has its own distinct set of rules.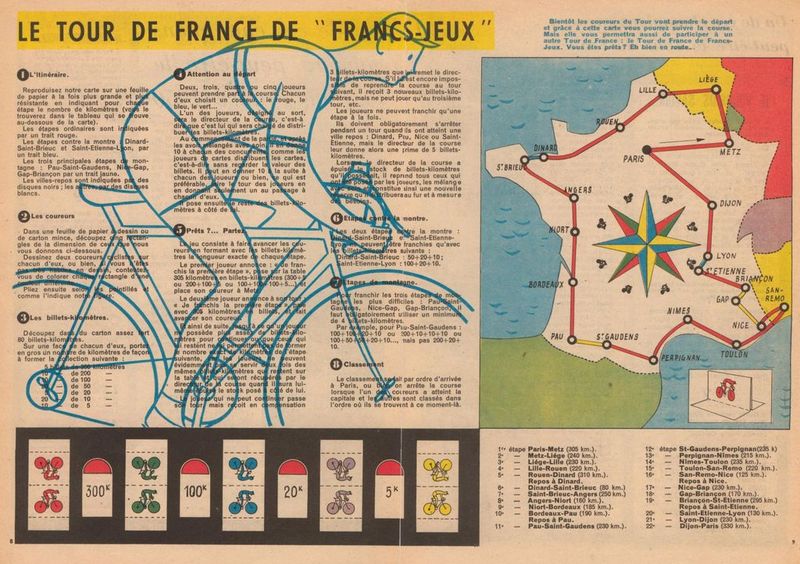 The 22 stages of the 1950 Tour de France (won by Ferdi Kübler, by the way):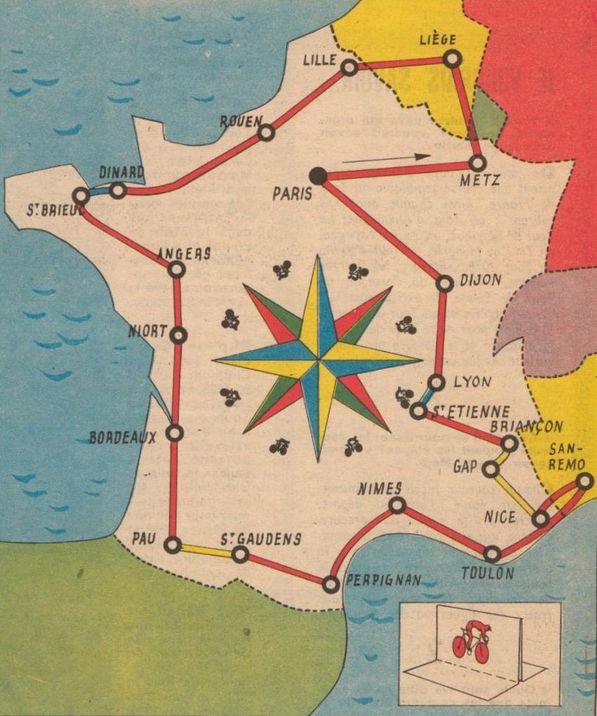 The game is a simple card game, inspired by "1000 Bornes". A stage-race-1000-bornes, if one can say so. Almost half of the rules are dedicated to the preparation of the game. As you can see, there are special rules for time-trial and mountain stages.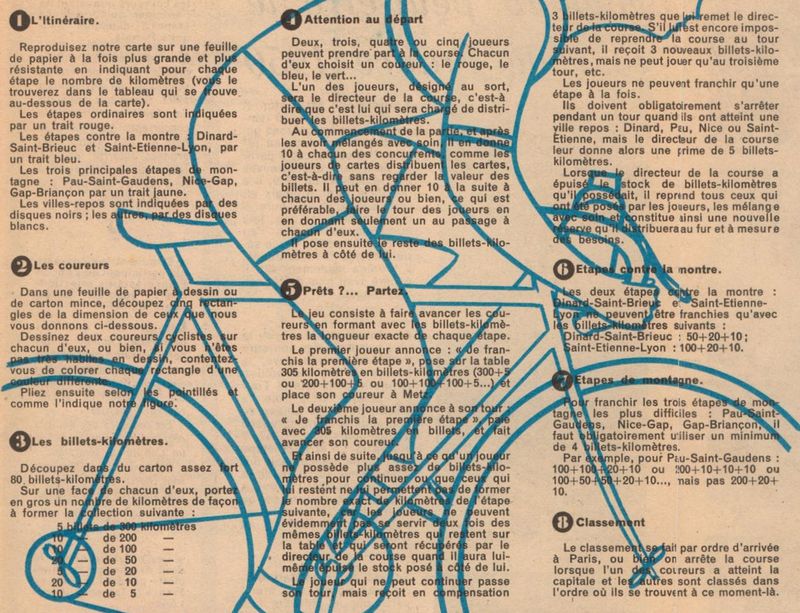 You will have to make your own cards (or tickets), though. According to the rules, you will need 7 different values, from 5 to 300 Kms. The ones offered with the game are just supposed to be an example.

In fact, I am featuring the complete game (oops!). You should be able to play it ;-)

Thanks to Didier Maria for finding this one.
| | | | | |
| --- | --- | --- | --- | --- |
| | | | | |
| INDEX (MAIN) | ALL THE GAMES | ALPHABETICAL | CATEGORIES | WHAT'S NEW |