IL GIRO D'ITALIA
Eugenio/Scuola Editrice Brescia, Italy, 1948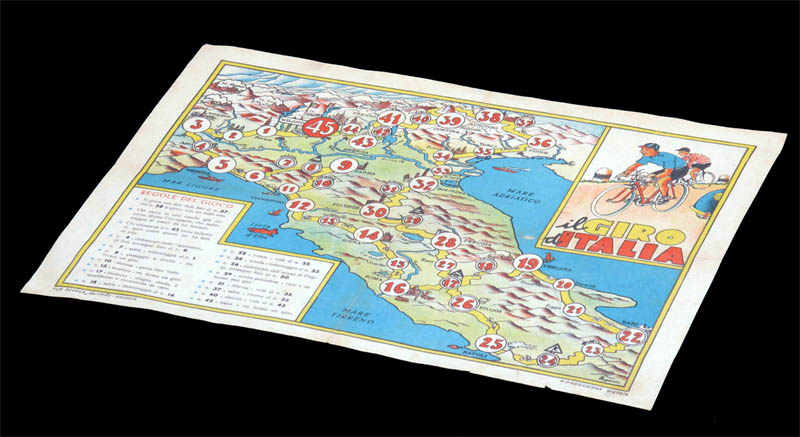 Cute game of goose published in Brescia, signed by "Eugenio". This game is quite small: iIt just measures 33 x 24 cms, roughly half the size of games that may look similar in the pictures like this one, or this one.

The game is not dated but it follows the stages of the 1948 Giro d'Italia (which was eventually won by Fiorenzo Magni with just 11 seconds advantage over Ezio Cecchi, the smallest gap between first and second classified in the history of the Giro).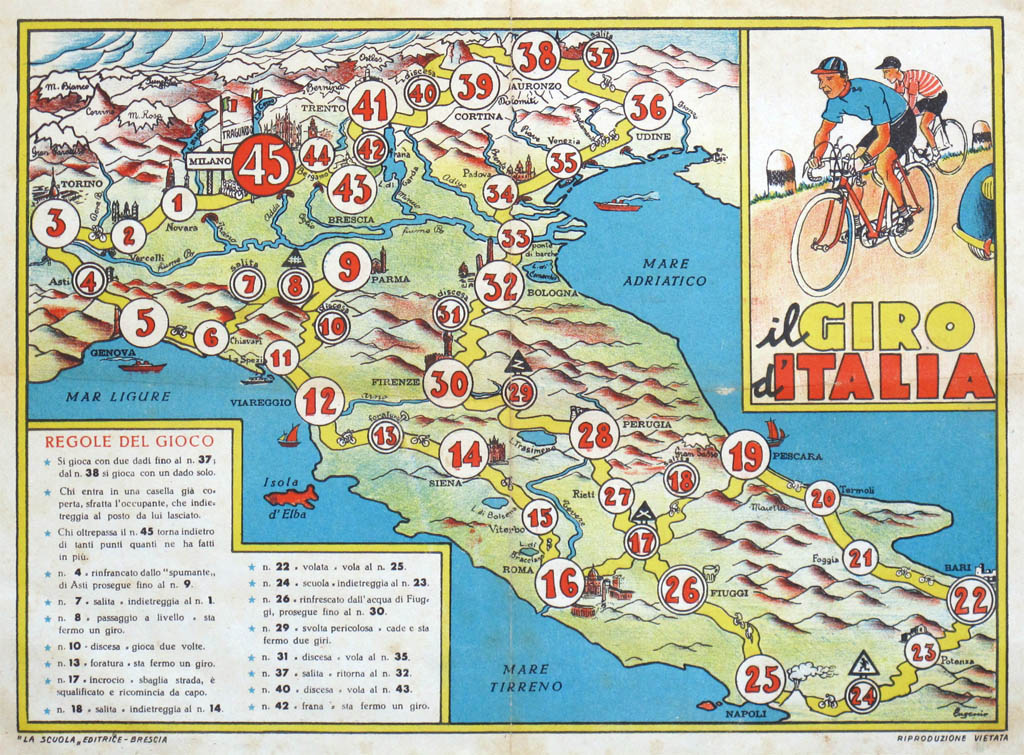 Not really much to say about this one.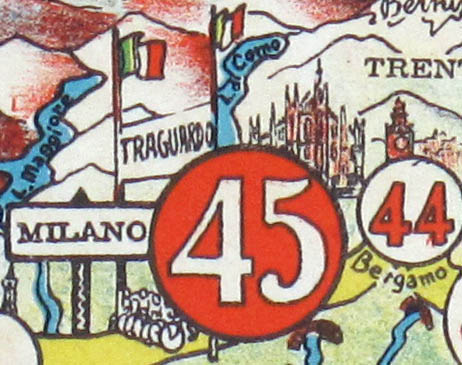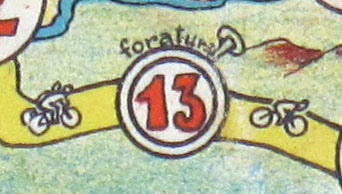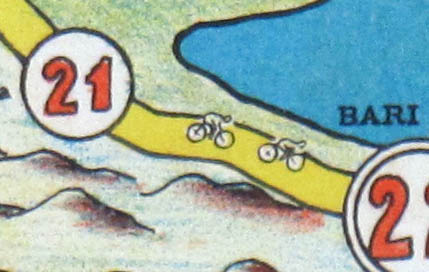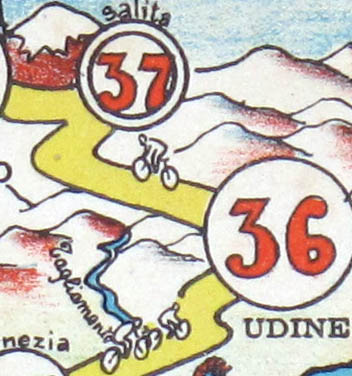 | | | | | |
| --- | --- | --- | --- | --- |
| | | | | |
| INDEX (MAIN) | ALL THE GAMES | ALPHABETICAL | CATEGORIES | WHAT'S NEW |