IL GIRO D'ITALIA
Marco Donadoni, International Team/Edimac/La Gazzetta Dello Sport, Italy, 1983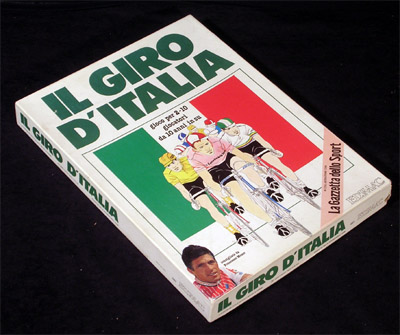 This game represents a complete Giro d'Italia. I haven't played it yet, but the game could be a half-decent one (allegedly, the rules have been written with the collaboration of Francesco Moser).

What is interesting is that the race is not run on the bigger central part of the board but in the 4 small circuits. Not all the stages of the Giro are run but only eight, which are chosen by the players according to their tactical interest.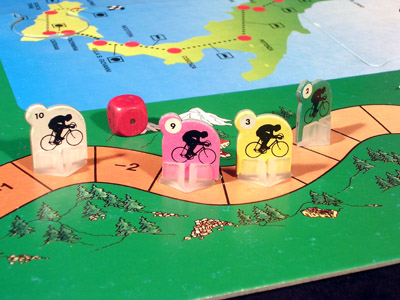 The images of the riders have no use at all. You just pick your favorite rider. You can see Moser himself in the game.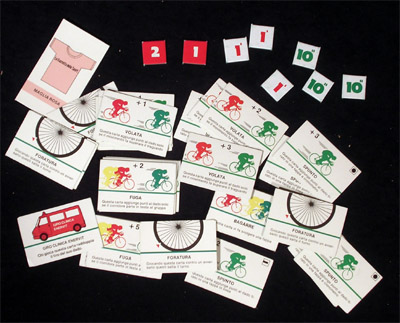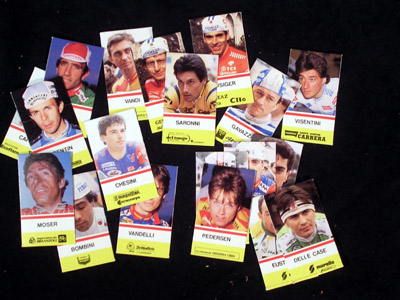 Thanks to Fabio Grasso and to André for sending pics and the rules of this game when I did not have it (now I am a proud owner of a copy).
| | | | | |
| --- | --- | --- | --- | --- |
| | | | | |
| INDEX (MAIN) | ALL THE GAMES | ALPHABETICAL | CATEGORIES | WHAT'S NEW |