KERÉKPÁRVERSENY TÁRSASJÁTÉK
Hungary, 1956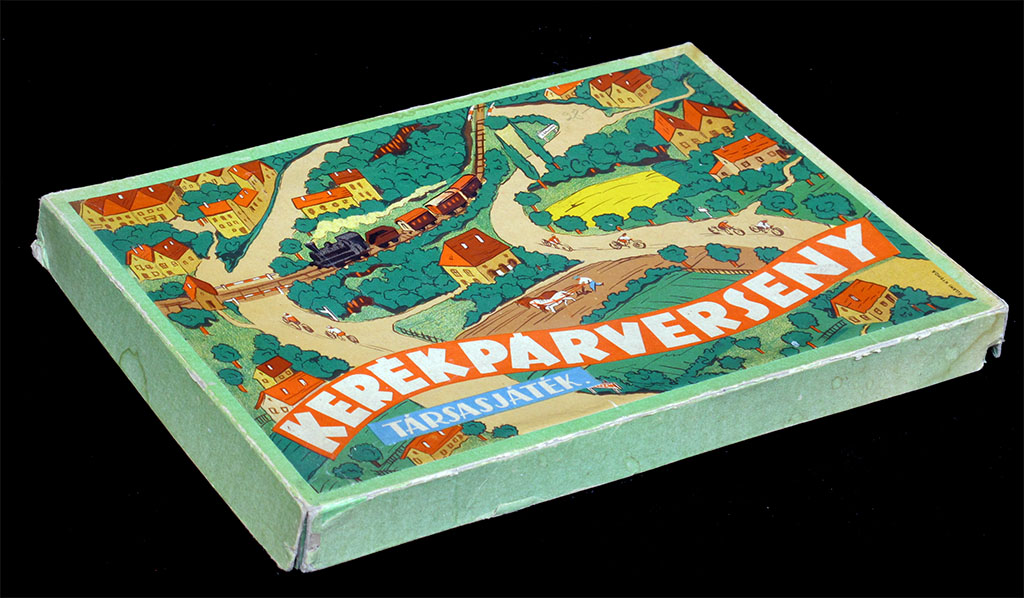 The first hungarian game in my collection! It is a simple roll-and-move cyclo-touring-themed game, the previous owner of which, fortunately, translated the rules into French :-)

By the way, as far as I know Kerékpárverseny Társasjáték means "Cycling Race Board Game".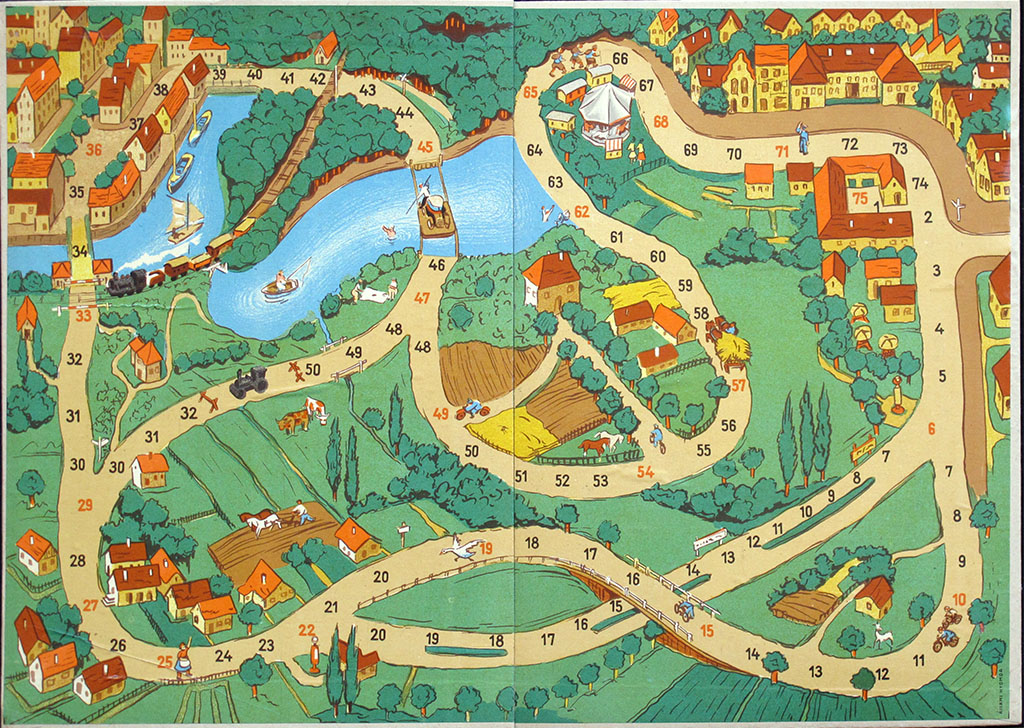 The board measures approx 48 x 34 cm.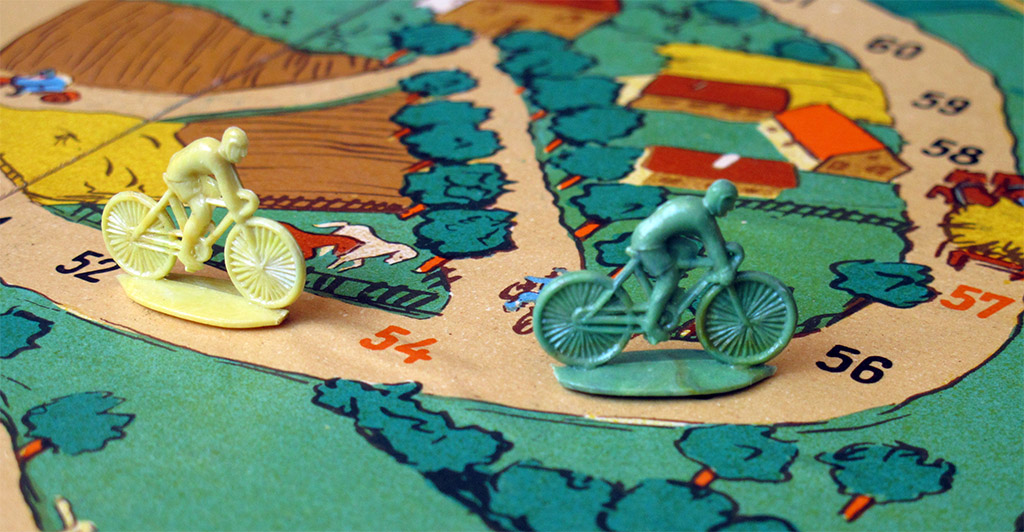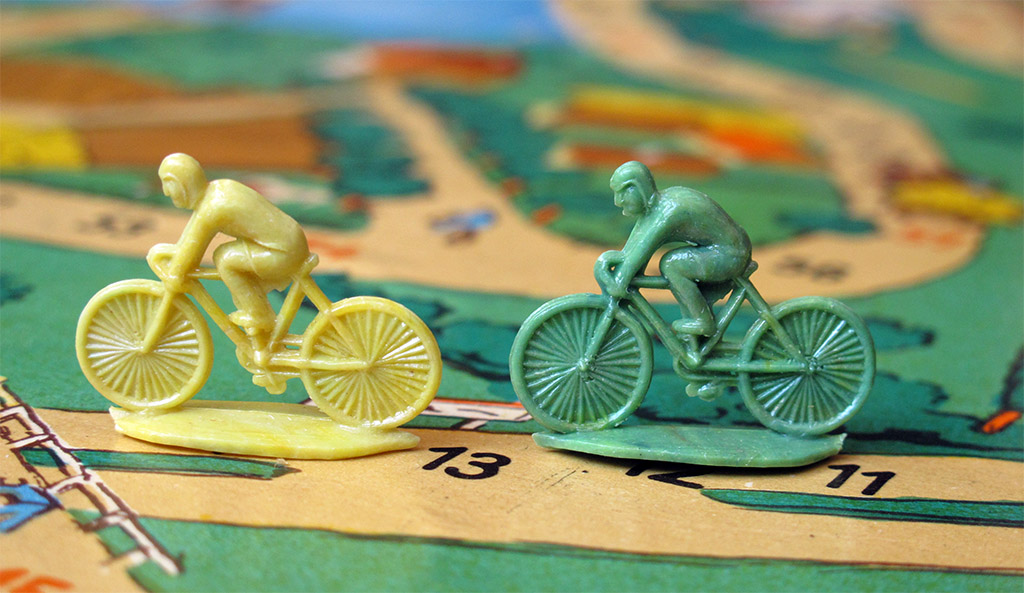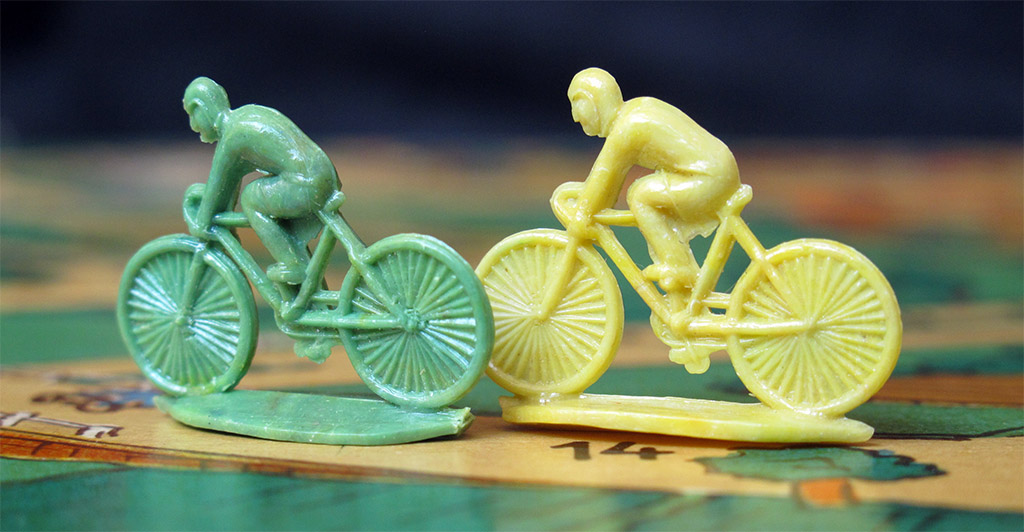 Though the rules say the game is for 2 to 6 players, there are only two cyclists left (and no original die). They do not look like cyclo-tourists, do they? I would not be surprised to find another hungarian cycling game with the same riders.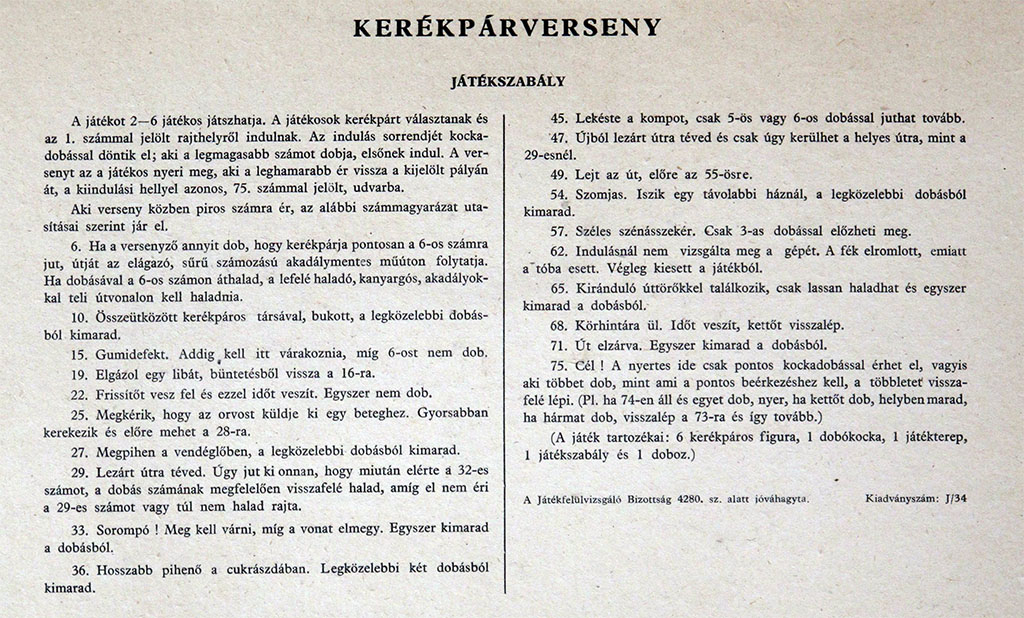 Let me help you with the translation:

Square 6: If you fall on this square you may turn and take the shortest path. If you pass this square, you follow straight ahead and take the longest path.

Square 19: Runs over a goose. back to square 16

Square 25: Asked to call the doctor, rush to square 28.

.....

You get the idea! (Any questions?)
| | | | | |
| --- | --- | --- | --- | --- |
| | | | | |
| INDEX (MAIN) | ALL THE GAMES | ALPHABETICAL | CATEGORIES | WHAT'S NEW |