KESER TRIATHLON SPEL
Keser, Netherlands, ca. 2000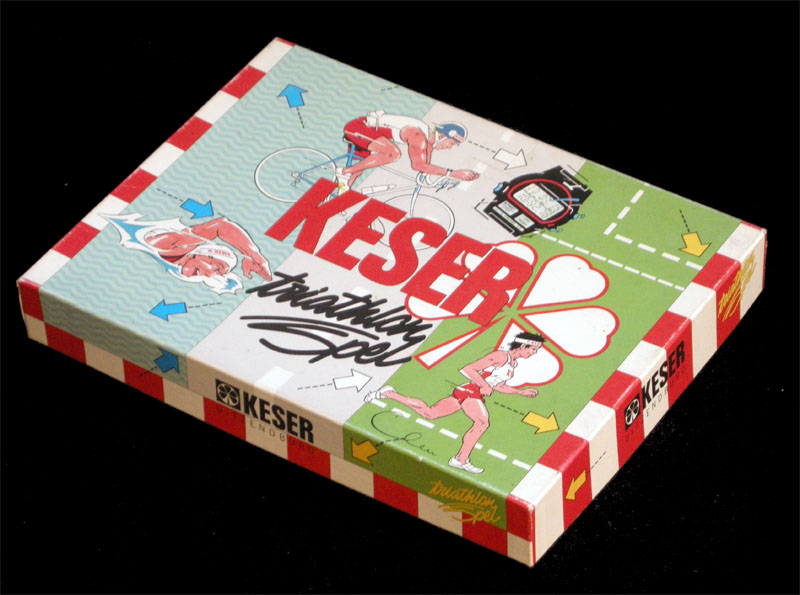 Promotional game for a Dutch chain of department stores. There is also a much simpler Keser cycling game (which is not a boxed game but a tablemat, actually).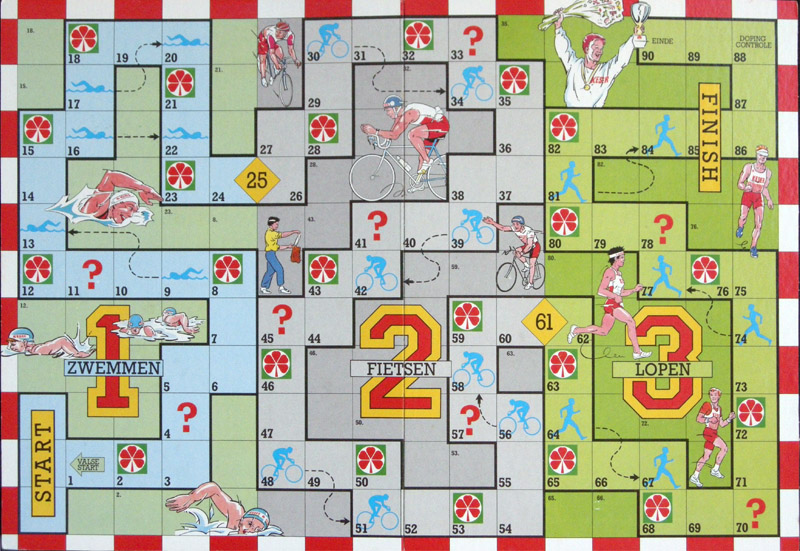 Although I cannot really read the rules, the game looks quite simple. The board is divided in three parts, one for each part of the Triathlon. When players reach a "Keser" square, they receive a tactic card. Of course, there are different cards for each part of the Triathlon..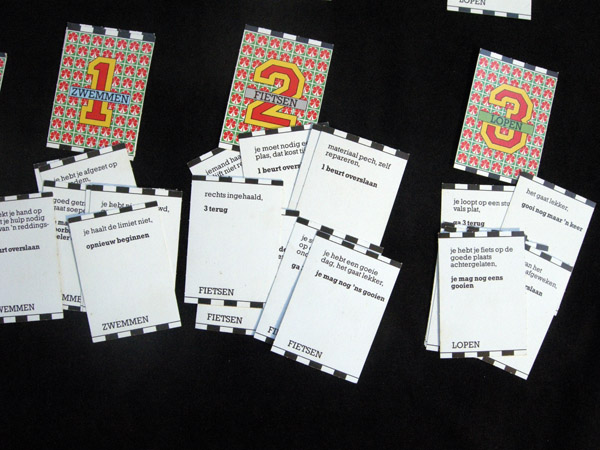 As a curiosity, there is an anti-doping square (nš 88). Players who fall on that square must throw one die. If they throw an even number, the result of the control is positive and the game is lost.

Thanks to Tiny for finding this one.
| | | | | |
| --- | --- | --- | --- | --- |
| | | | | |
| INDEX (MAIN) | ALL THE GAMES | ALPHABETICAL | CATEGORIES | WHAT'S NEW |