LANDS END TO JOHN O'GROATS
United Kingdom, ca.1935
Beautiful simple british game, named after the longest possible traject in Great Britain. Actually, there is a cycling competition on this traject. It is not a conventional race but rather a time-trial on open roads.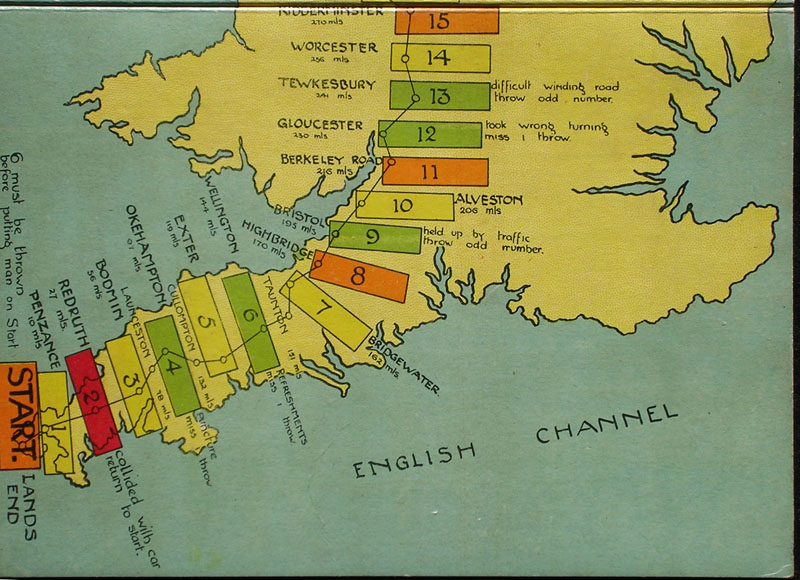 English cycling has its own particularities. The Roads Record Association was founded in 1888 and professional cyclists were paid by cycling firms to break place-to-place records. There were twenty-one of such trajects, and Land's End To John O'Groats was the most important, being the longest. It is 866 miles long (according to this game board; 874 miles -1,407 km- according to the wikipedia; the distance has suffered minor variations over time as new roads were opened). The first record was established in 1904. The present record, set in 2001, is a little over 44 hours (of continous effort!). All this (and much more) is beautifully described in Tim Hilton's absolutely recommended book "One More Kilometer And We're In The Showers".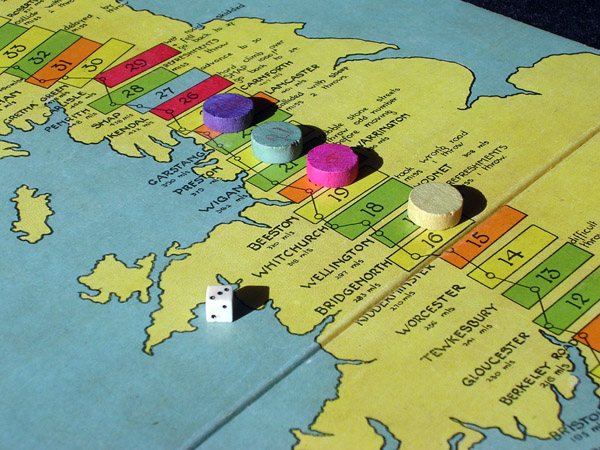 Of course, the game is is a race (not a time-trial). It is played by all players at the same time.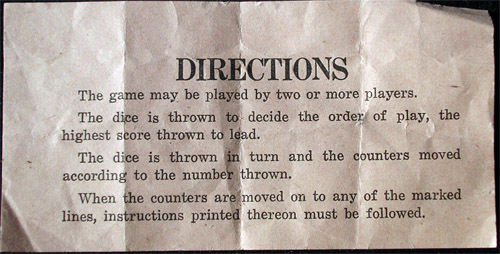 The portrait on the games' box allows us to date the game quite accurately.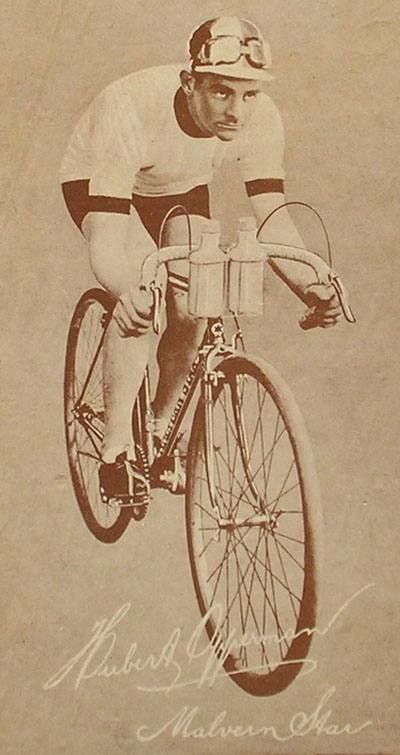 According to the wikipedia, Hubert Opperman was an Australian cyclist known for his endurance cycling feats. He broke Land's End-John o'Groats record in 1934 in 57h 1m .

Malvern Star is a manufacturer of bicycles, located in Melbourne, Australia, that began in 1902 and that endorsed Hubert Opperman. Malvern Star were agents in Australia for the British BSA factory and BSA sponsored Opperman in the years before the Second World War.

I took the photos of this game from Geert Lagrou's copy.
| | | | | |
| --- | --- | --- | --- | --- |
| | | | | |
| INDEX (MAIN) | ALL THE GAMES | ALPHABETICAL | CATEGORIES | WHAT'S NEW |