POST DANMARK RUNDT SPILLET
Kolja Rieffestahl/Post Danmark, 1998 (?)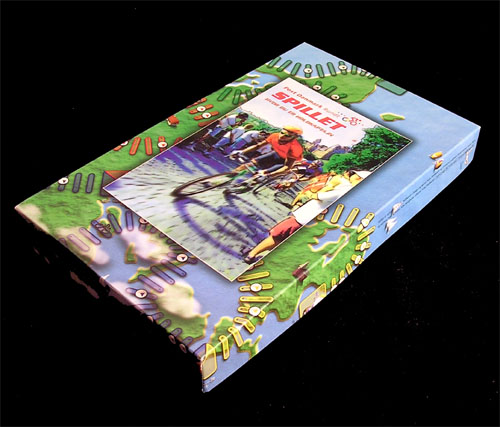 Game produced by Danmark's postal service. The rules are only in Danish. That would still be bearable (every indoeuropean language can be understood if you put a little from your side, specially if it is written with latin alphabet -and online translators work quite well-), since the rules are quite simple. The problem is that the game features tactic/chance cards, lots of them (212 to be precise). In fact, it features a different set of cards for each of the 4 stages!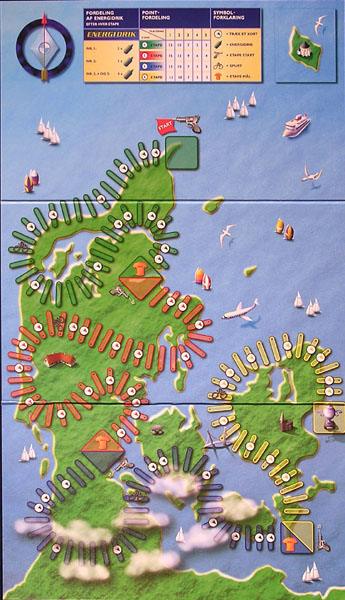 The game is meant to be for children from 7 years on, for 2 to 5 players, and to last 30-45 minutes (all these data is on the box).

As you can see, it is not the most beautiful game either.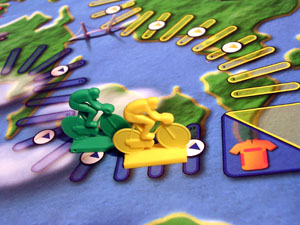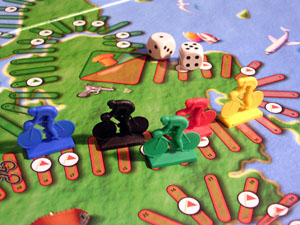 Left: red, green, blue and yellow cards, one colour for each stage (cf. board). Right: Energy drink counters.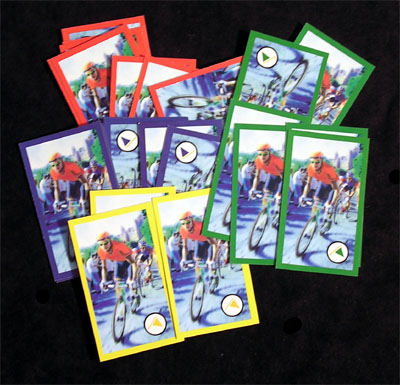 The game is dated from 1998 on BGG. I can't confirm that, but it is plausible.
| | | | | |
| --- | --- | --- | --- | --- |
| | | | | |
| INDEX (MAIN) | ALL THE GAMES | ALPHABETICAL | CATEGORIES | WHAT'S NEW |