THE RALEIGH CRUISING GAME
Raleigh Cycle Co., UK, 1930s
Promotional game for Raleigh Cycles. Very difficult to find complete with the riders!
I think you get the idea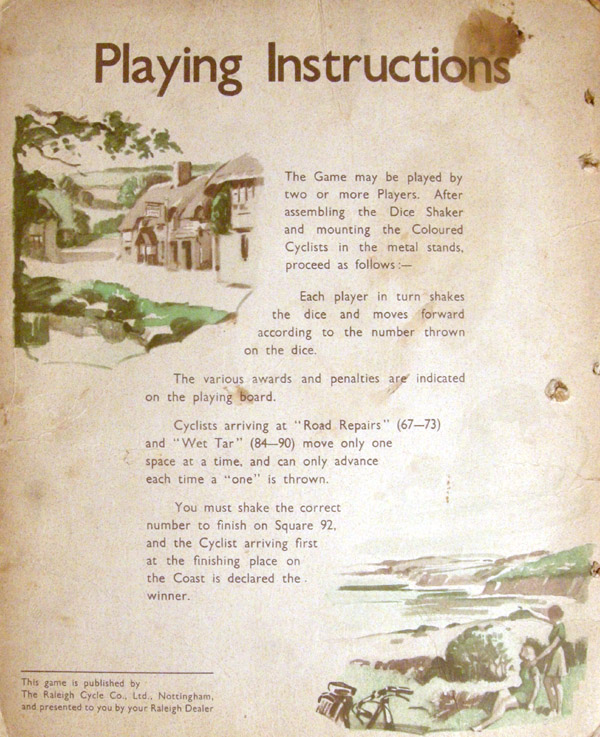 Cute, though.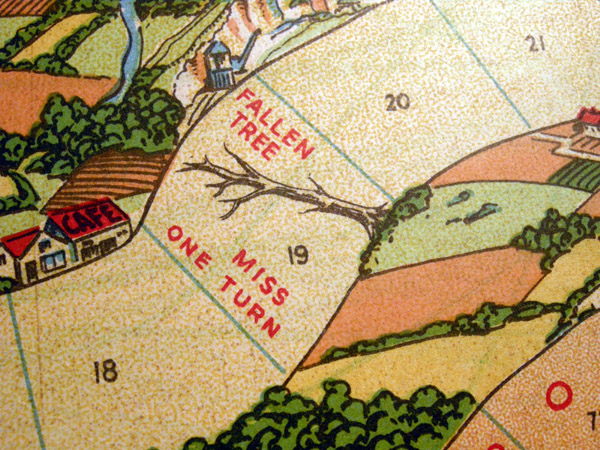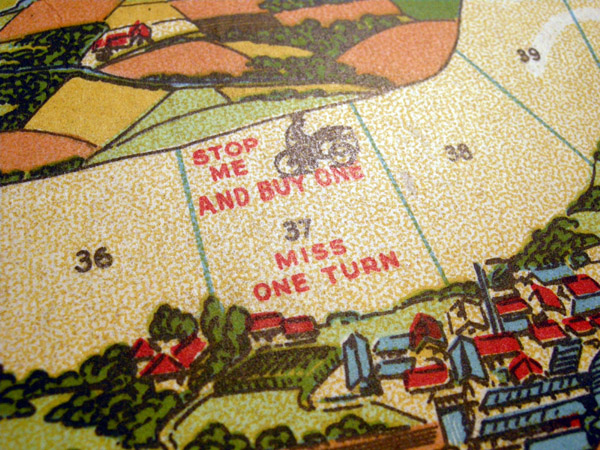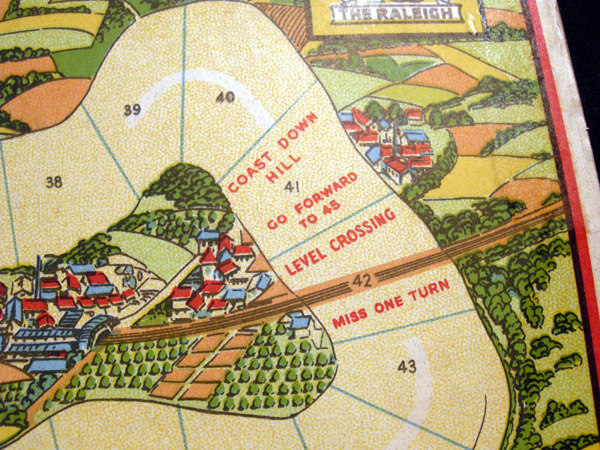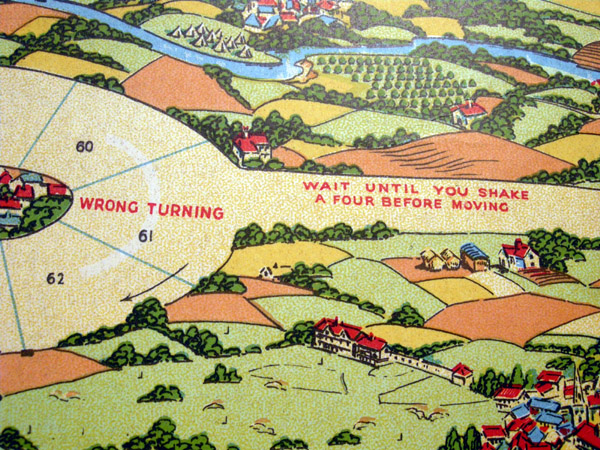 Wet tar!!!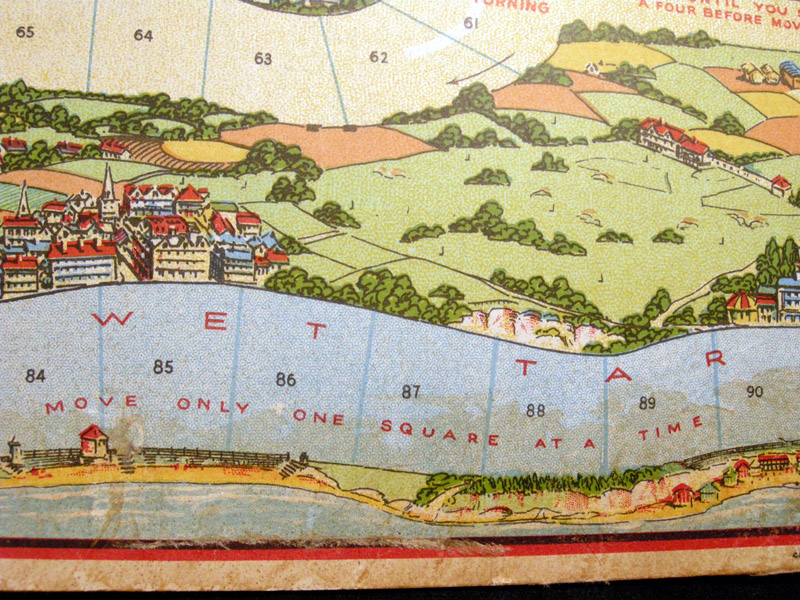 "Ride a Raleigh. Leaders for over 50 years". Since Raleigh's history started in 1887 (in Raleigh Street, Nottingham, by the way) , this simple promotional game can be dated quite safely. (If the game was post-WWII it would rather say "leaders for almost 60 years", wouldn't it?).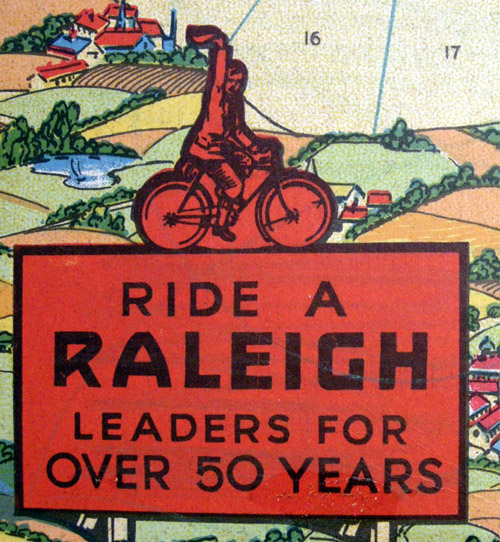 | | | | | |
| --- | --- | --- | --- | --- |
| | | | | |
| INDEX (MAIN) | ALL THE GAMES | ALPHABETICAL | CATEGORIES | WHAT'S NEW |