SECHS-TAGE-RENNEN
Schmidt Spiele, Germany, 1950/60s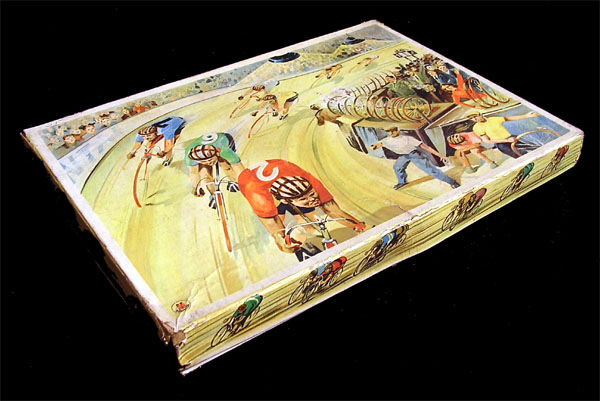 The first thing that strikes about this game is that there is not much information in it. You only find the title in the rules (glued inside the box) and a tiny logo on the bottom-left corner of the cover (see pic) that says "Spiele Schmidt". With the rules it also says "nr 108/3", whatever it means.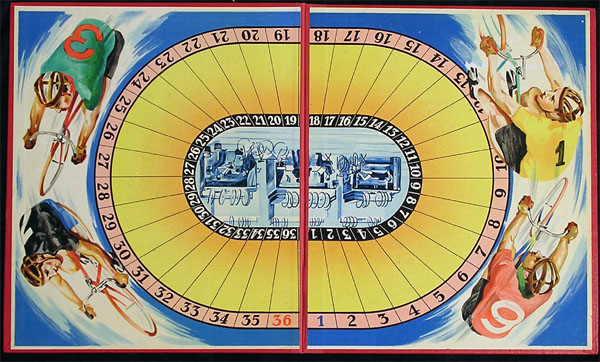 The best thing of the game are the six tin cyclists.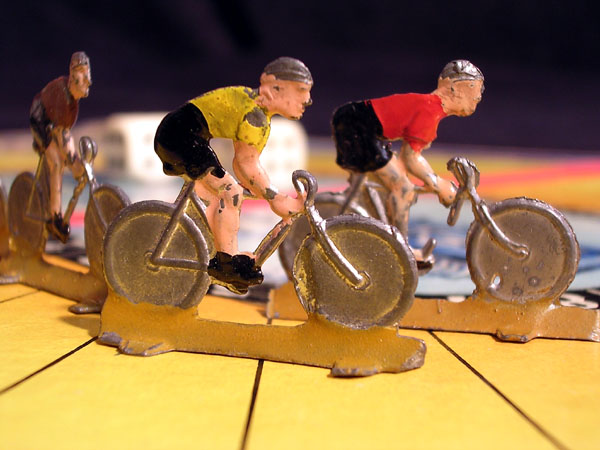 The dice on the pictures are not original, I am afraid.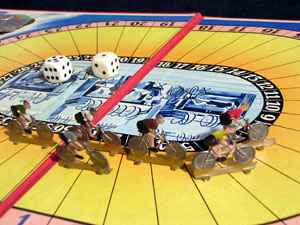 The game represents a six day race, so it features a clock to keep count of the time. Notice the red lines at 2, 15,and 22 hours, when special sprints take place.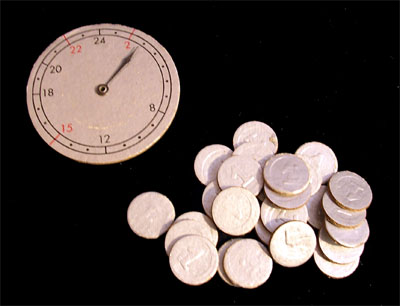 Thanks to Siegfried Biehler for sending this one

| | | | | |
| --- | --- | --- | --- | --- |
| | | | | |
| INDEX (MAIN) | ALL THE GAMES | ALPHABETICAL | CATEGORIES | WHAT'S NEW |