SICHER AUF DEM FAHRRAD
Angelika Will & Jürgen Lange/ASS, Germany, 1991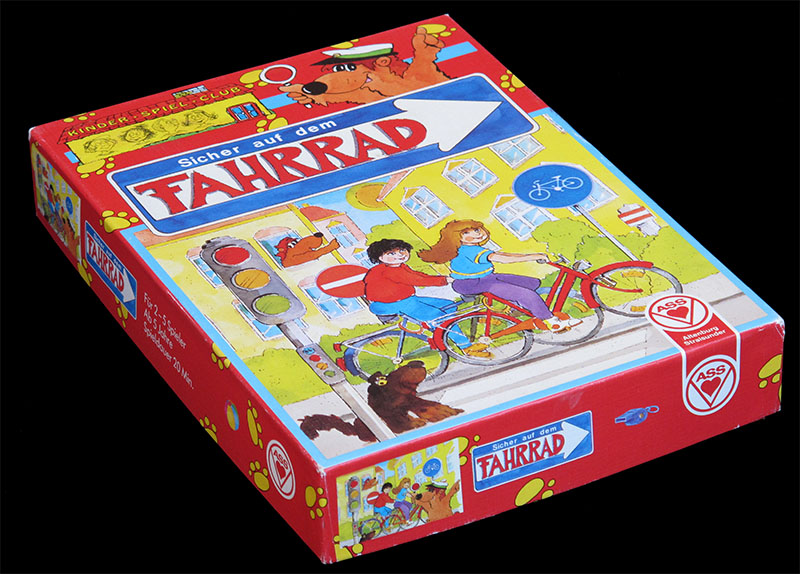 This is a German kids' game about cycling security. It is not a game about cycle racing and therefore it is in the limit of what I should include in this website, but since I have a cyclo-touring games' section, I guess I can include it.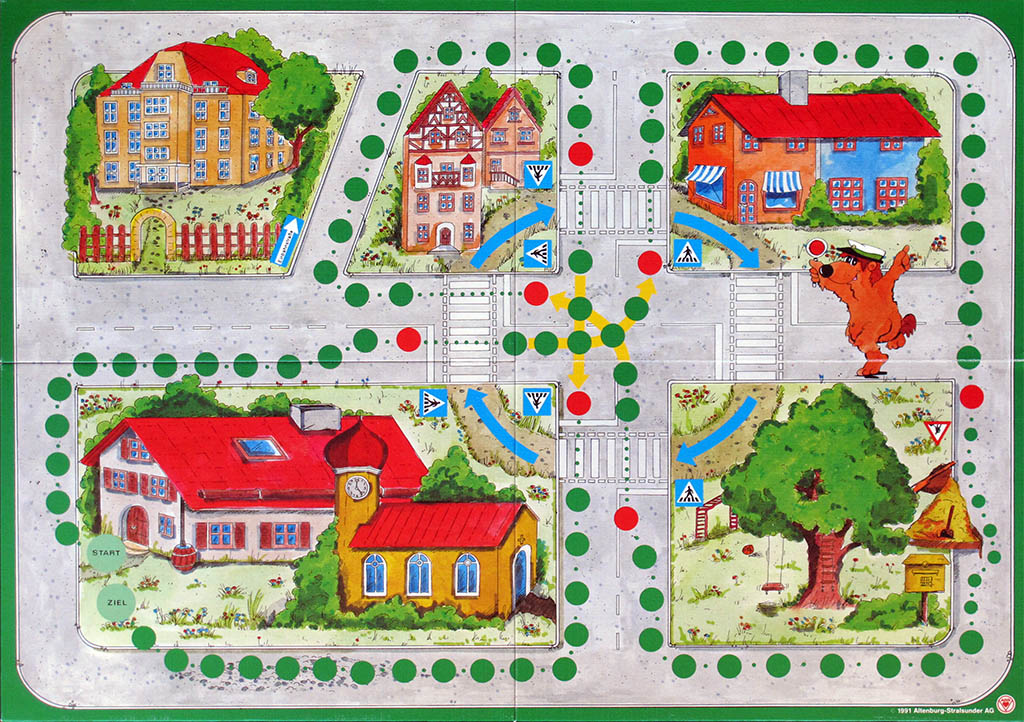 But after all it IS a racing game. The object of the game id to be the first to complete the circuit without running over the pedestrian.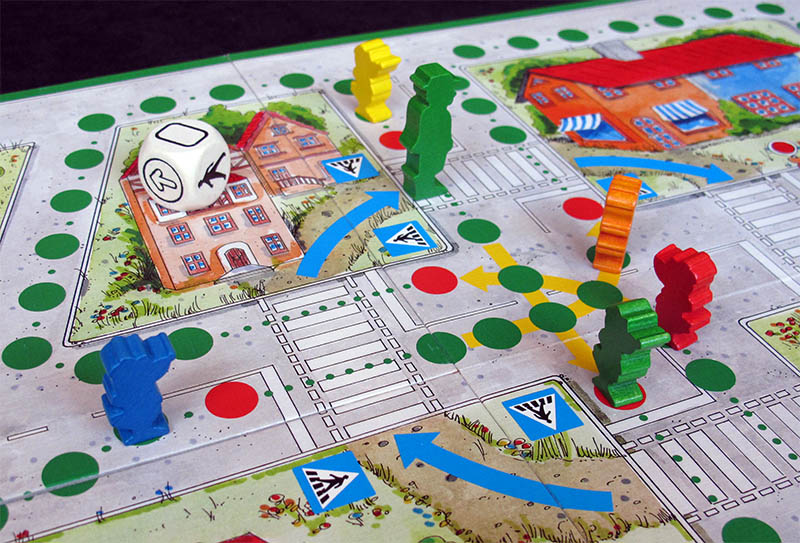 They do not look like cyclists, do they? One of them is obviously a pedestrian, the rest look more like ducks!
Well, here are the bikes...
Thanks Eamon for sending this game!
| | | | | |
| --- | --- | --- | --- | --- |
| | | | | |
| INDEX (MAIN) | ALL THE GAMES | ALPHABETICAL | CATEGORIES | WHAT'S NEW |