LE JEU DU TOUR DE FRANCE
Tango, France, 1984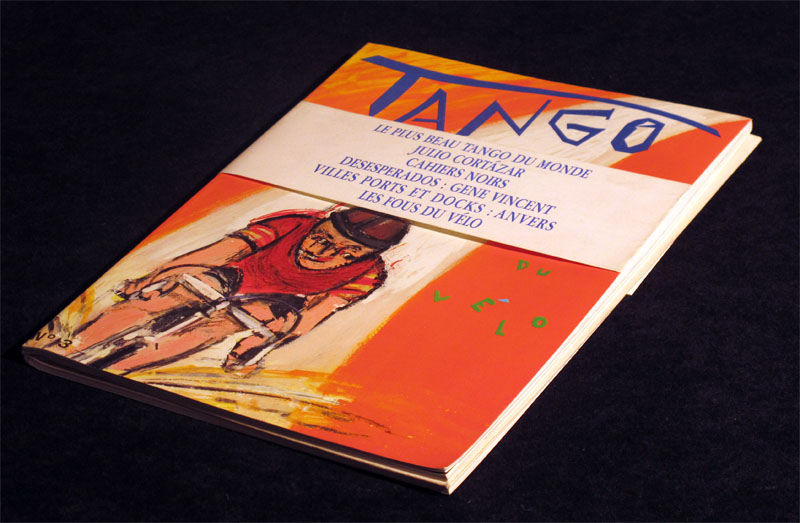 Retro game of goose included in the issue nš 3 of the arty magazine Tango. In fact half ot the 160 page magazine is dedicated to cycling.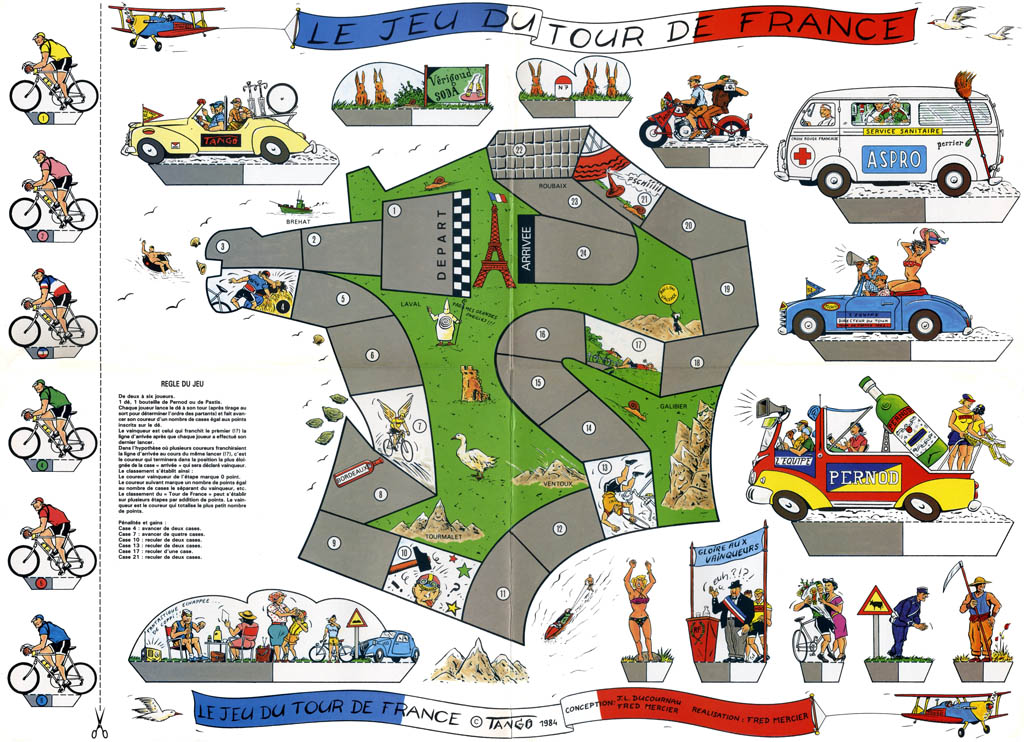 The game itself is not only very simple, but not really ment to be played, as can be seen by the exclamation and interrogation marks in the rules, as well as by the need to have a bottle of Pernod or Pastis.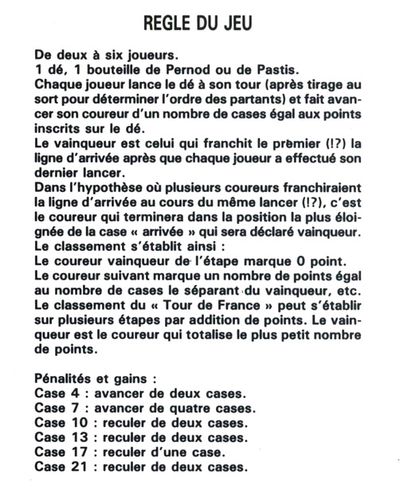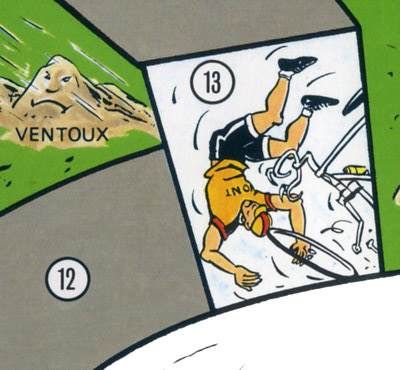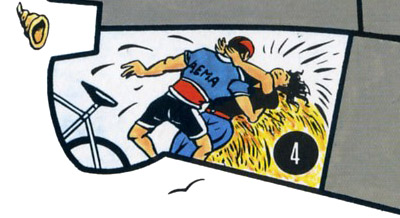 It is clear that the interest of this game is in the graphic design, in his retro look, the cut-up figures and the 1950's references. This and the interesting articles about cycling memorabilia included in the magazine are enough to make it one of my favourite games.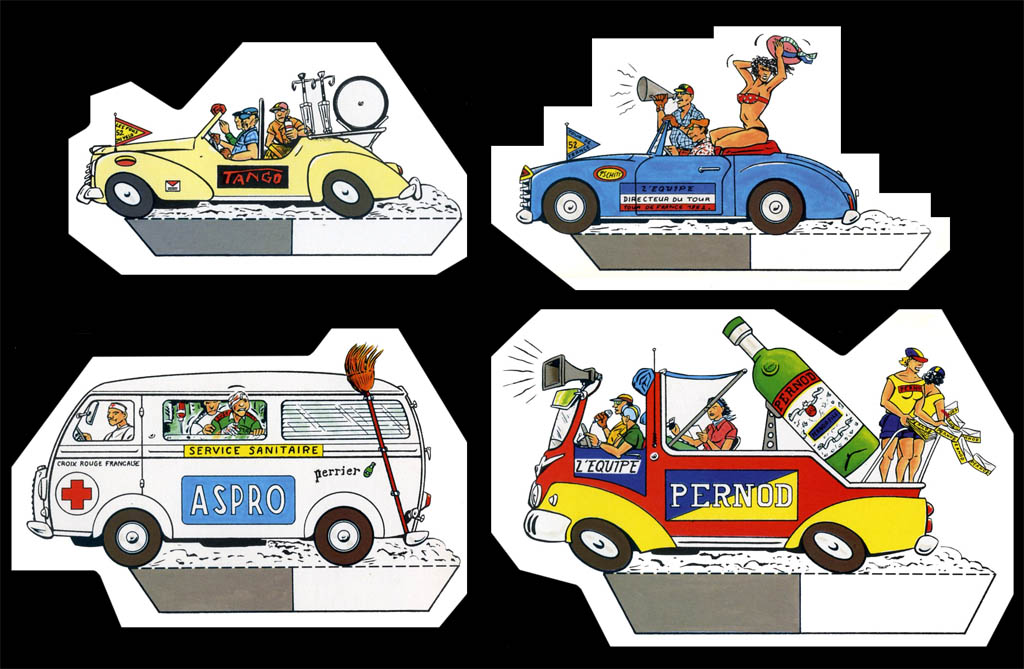 Thanks to Didier Maria for finding this one.
| | | | | |
| --- | --- | --- | --- | --- |
| | | | | |
| INDEX (MAIN) | ALL THE GAMES | ALPHABETICAL | CATEGORIES | WHAT'S NEW |