TOUR MALA!S
Joachim Haack/Fangdasl!icht, Germany, 1996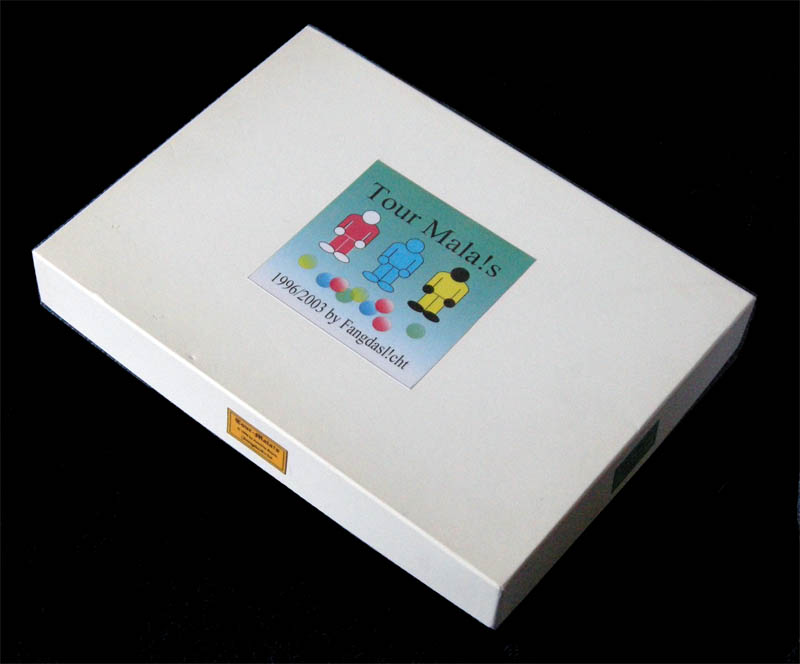 Elusive self-published German game. Very few copies seem to have been produced. The one I have photographed is from François Cardinet's collection.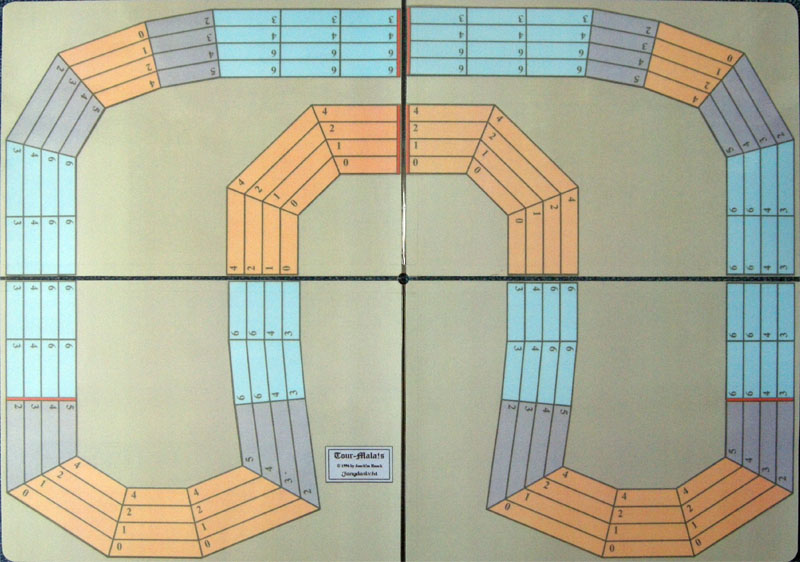 There used to be more colourful board, probably in the 1996 edition. Check Boardgamegeek to see it.

The components of the game are very amateurish.

These are supposed to be cyclists!

As for the rules, I only have them in German (which I read very slowly). It is a tactical game for 2 to 6 players that take teams of 2 or 3 riders, depending on the number of players. The game represents a stage race.

If someone has an English translation, please contact me.
| | | | | |
| --- | --- | --- | --- | --- |
| | | | | |
| INDEX (MAIN) | ALL THE GAMES | ALPHABETICAL | CATEGORIES | WHAT'S NEW |