TOUR
Luke Morris, selfpublished, 2006 / free download, 2011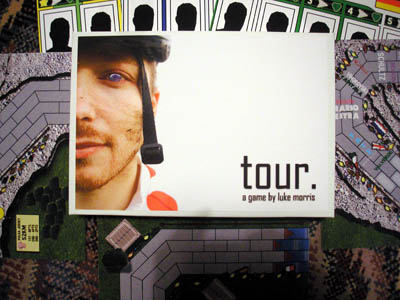 First print-and-play game by Luke Morris (not to be confused with thew same author's Tour Cycle Free).

As Luke himself says: "When I first launched the game I meticulously hand made copies for folks at standard game costs. Then I made the files available with the plastic parts sent for much cheaper. Then I made the files available on their own for even cheaper. Over the last couple of years I've lovingly put together signed special copies for a few folk, sometimes with special personalised teams. Now, five years after release and to coincide with the Tour de France 2011 I'm finally going to make Tour TOTALLY AND UTTERLY FREE!"


Scroll down to find the link to download the game.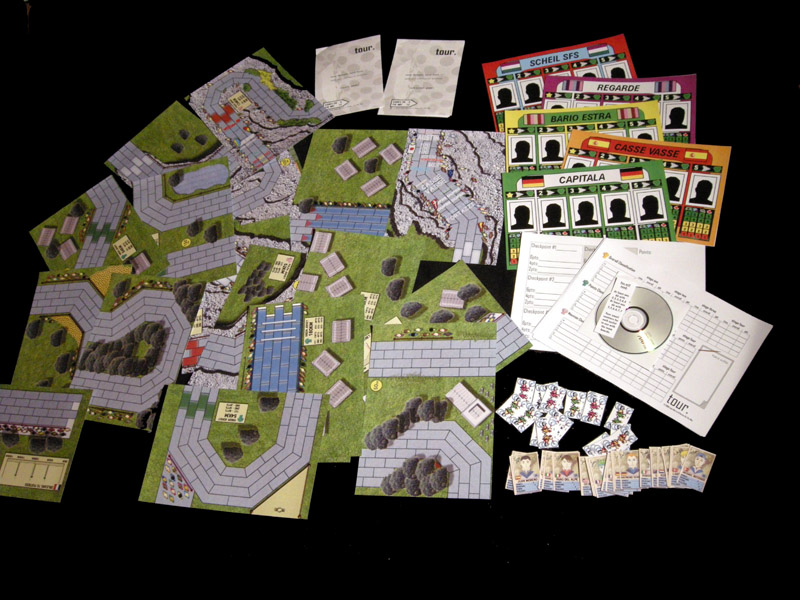 The new version of the game includes the three extra teams that were available from Boardgamegeek. However, it does not include the MP3 files whith which you can burn the CD which is supposed to be used as a randomizer. Though I love the idea of playing a CD in random/shuffle mode instead of using dice, these files are not necessary to play the game. They can be sustituted for a couple of dice (my suggestion) or two piles of riders (LUke's alternative rule), and anyway they only relate to the chance events table.
However, if you really want the mp3 files, contact me and I will send them to you (You can also contact Luke though his Boardgamegeek account).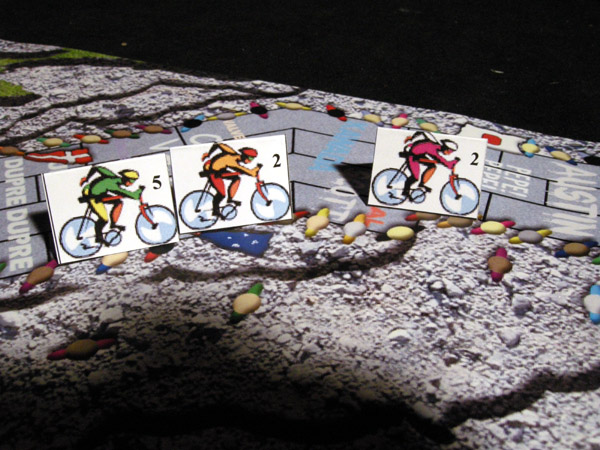 The cut-up riders can be substituted by plastic riders from other games (which was probably what you got with the boxed editon of the game, jugding by the pics on Boardgamegeek).
Click here to download the game (14 Mb)
| | | | | |
| --- | --- | --- | --- | --- |
| | | | | |
| INDEX (MAIN) | ALL THE GAMES | ALPHABETICAL | CATEGORIES | WHAT'S NEW |