LE TOUR SUZETTE
La semaine de Suzette, France, 1956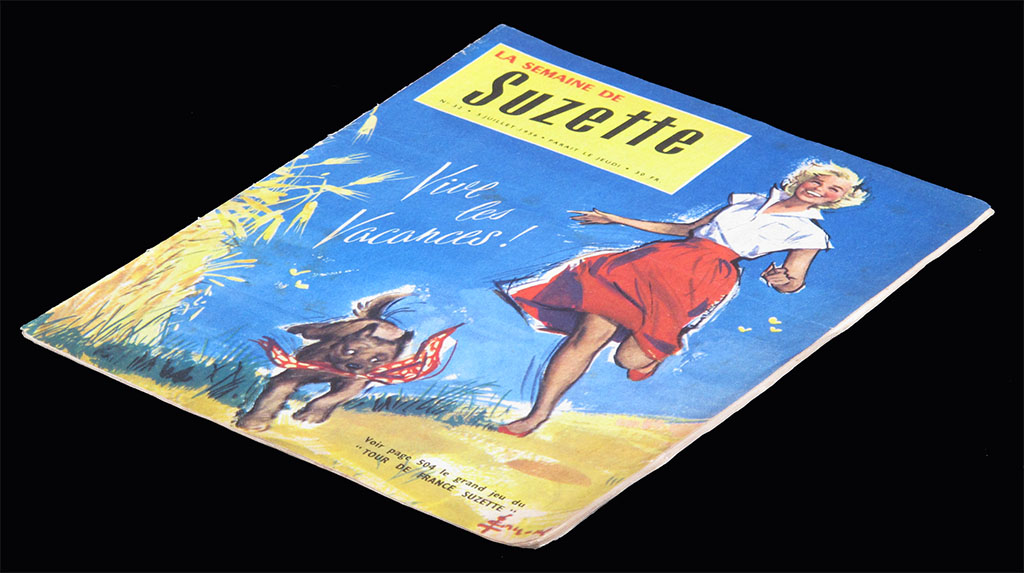 The fever for the Tour was so hot in France during the 50s that even girl's magazines like "La Semaine de Suzette" offered cycling games.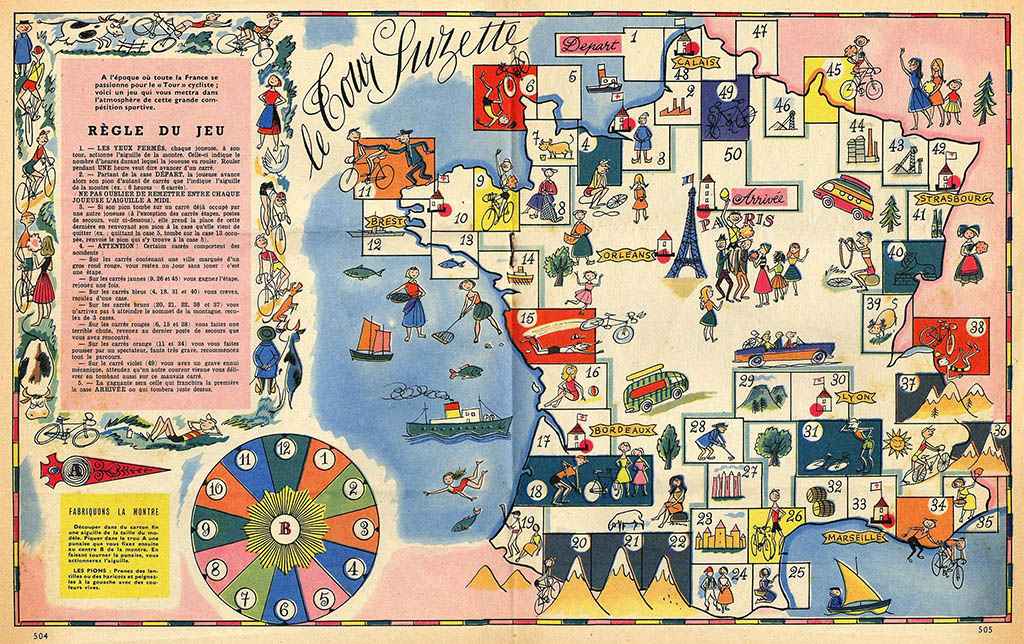 According to the rules, the game is played by "joueuses" (female players). The spinner (which you have to cut and mount, of course) is supposed to be a clock. The number spinned is the number of hours that the player rides her bike... which, of course, is the number of fields that she moves on the board.

Of course, this is just another game of goose.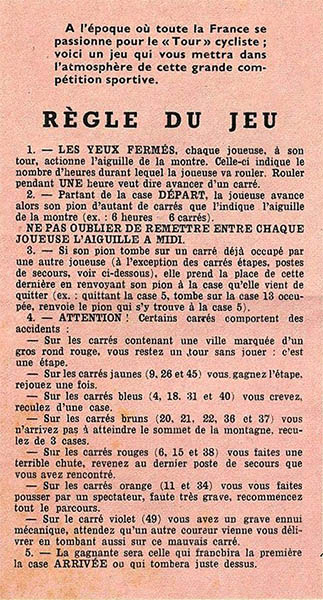 Most spectators are female...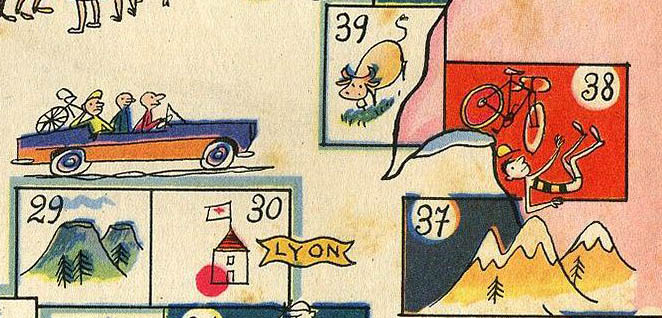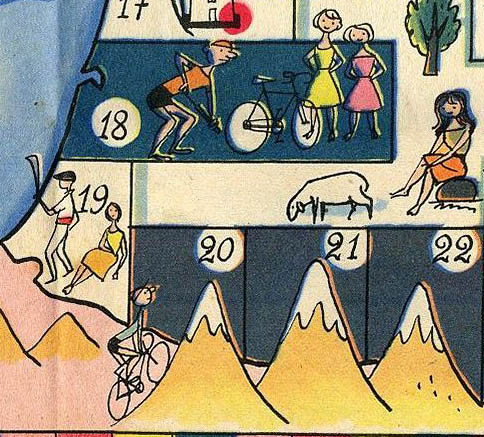 Thanks to Didier Maria for the tip.
| | | | | |
| --- | --- | --- | --- | --- |
| | | | | |
| INDEX (MAIN) | ALL THE GAMES | ALPHABETICAL | CATEGORIES | WHAT'S NEW |