BENJAMIN BLÜMCHEN SICHER MIT DEM FAHRRAD

Schmidt Spiele, Germany, 1998 & 2000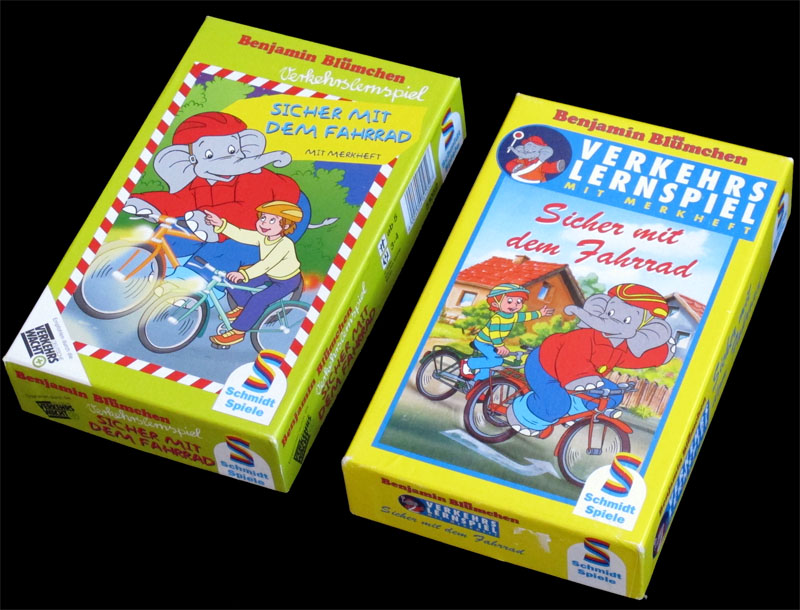 Here are a couple of simple kids' games made in Germany. They are very similar (same title, same editor, almost same rules, even same back of the cards), but I guess you can assume they are different games. Or maybe not (anyway who cares?). Of course Benjamin Blümchen is an animated children's television show very popular in Germany (though quite unknown in the rest of the world), and is used here to teach safety rules.


The 2000 game on the left and the 1998 game on the right.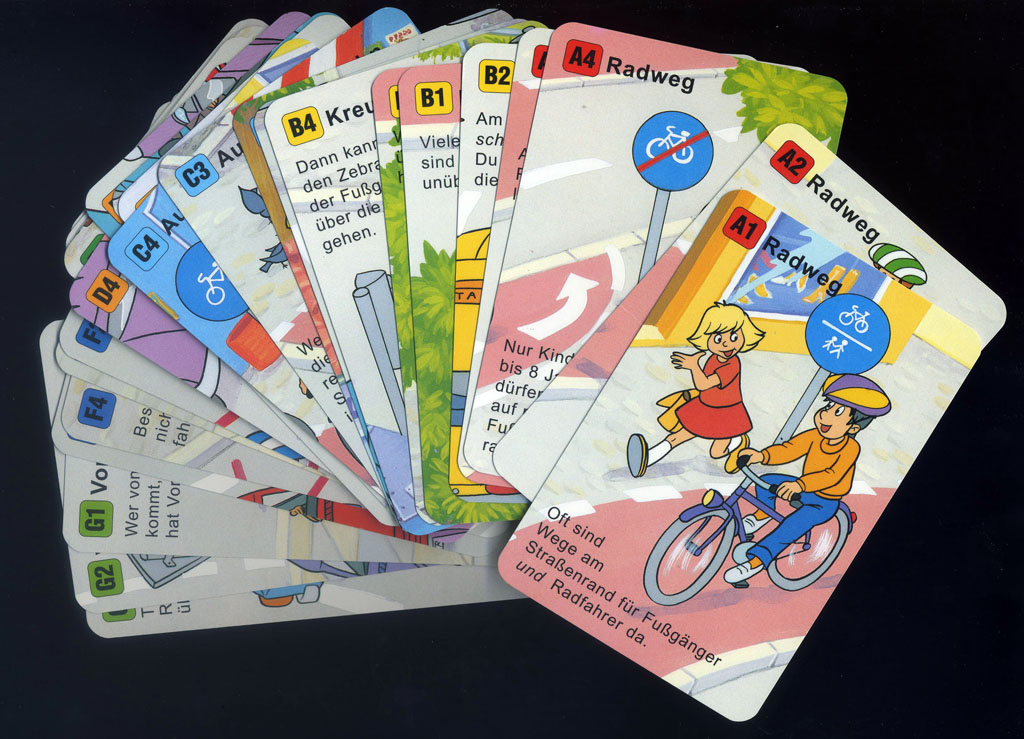 The 1998 game cards.
The 2000 game cards.
Thanks to Eamon for sending these.
Back to the card games section
| | | | | |
| --- | --- | --- | --- | --- |
| | | | | |
| INDEX (MAIN) | ALL THE GAMES | ALPHABETICAL | CATEGORIES | WHAT'S NEW |