VUELTA A ESPAŅA
Heraclio Fournier, Spain, 1990s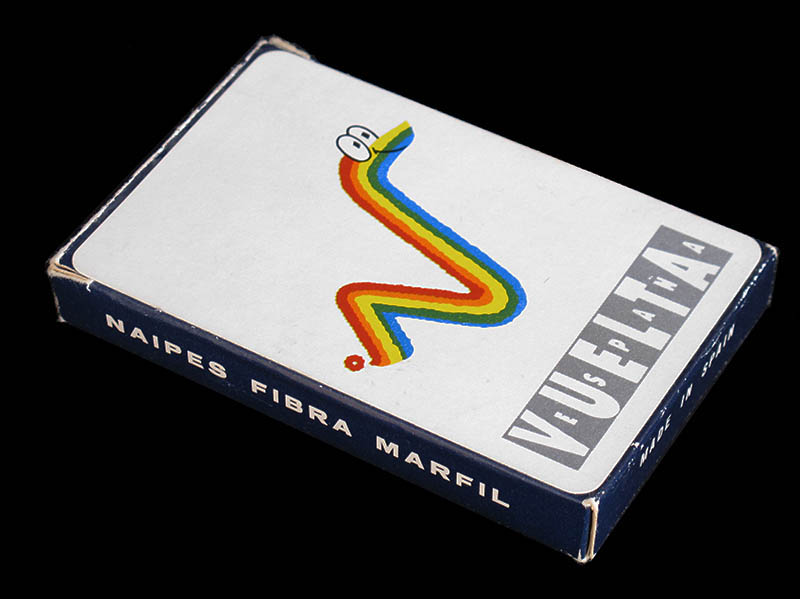 40-card deck from Spain's better known card manufacturer, with the 1990s "rainbow worm" Vuelta a Espaņa logo on the back of the cards. Of course, the suits are Coins, Swords, Clubs and Cups, as is usual in Spanish decks. On the other hand, a typical Spanish deck has 48 cards, but 40-card decks (missing 8s and 9s) are not unusual since they are used in many traditional games, specially Mus.

This was probably (just my guess) a not-for-sale Vuelta promotional deck offered to sponsors and guests. The "rainbow worm" Vuelta a Espaņa logo was used from 1990 to 1998, though it was featured less and less prominently over the years. For this reason, if I were compelled to make another guess (which I am not), I would say that this deck was made nearer to 1990 than to 1998.

In case you are not familiar with them, this is what a Spanish deck looks like.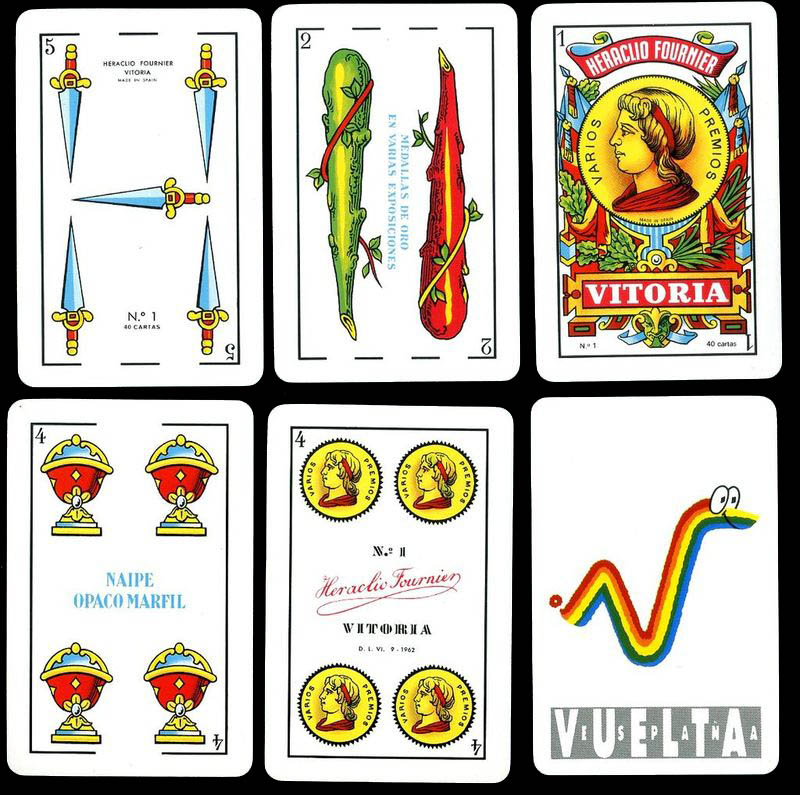 On the bottom right, the back of the cards, of course.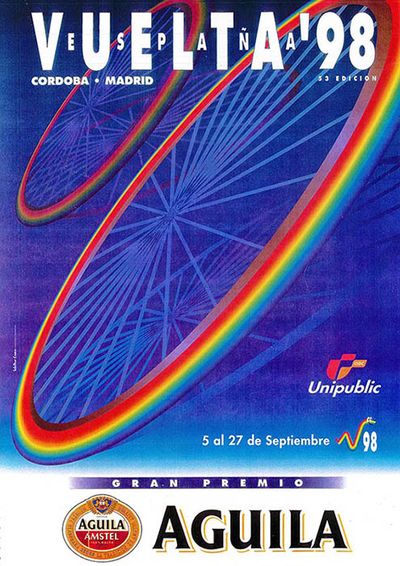 Compare the 1990 and 1998 official Vuelta a Espaņa posters.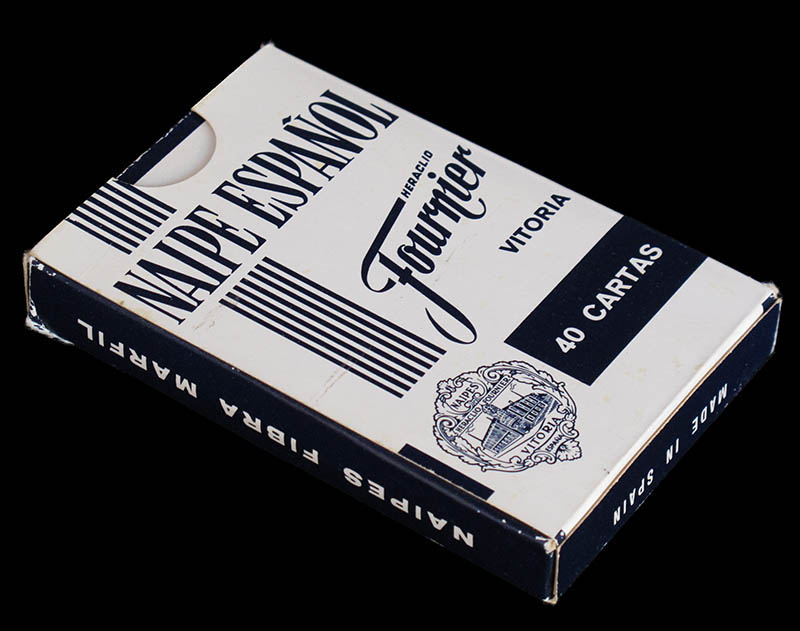 The front of the box is standard, similar to many other Fournier decks.
Back to the card games section
Description written in December 2020.
| | | | | |
| --- | --- | --- | --- | --- |
| | | | | |
| INDEX (MAIN) | ALL THE GAMES | ALPHABETICAL | CATEGORIES | WHAT'S NEW |