JEU DE CARTES DU TOUR DE FRANCE
Ibis / Tour de France, France, 2017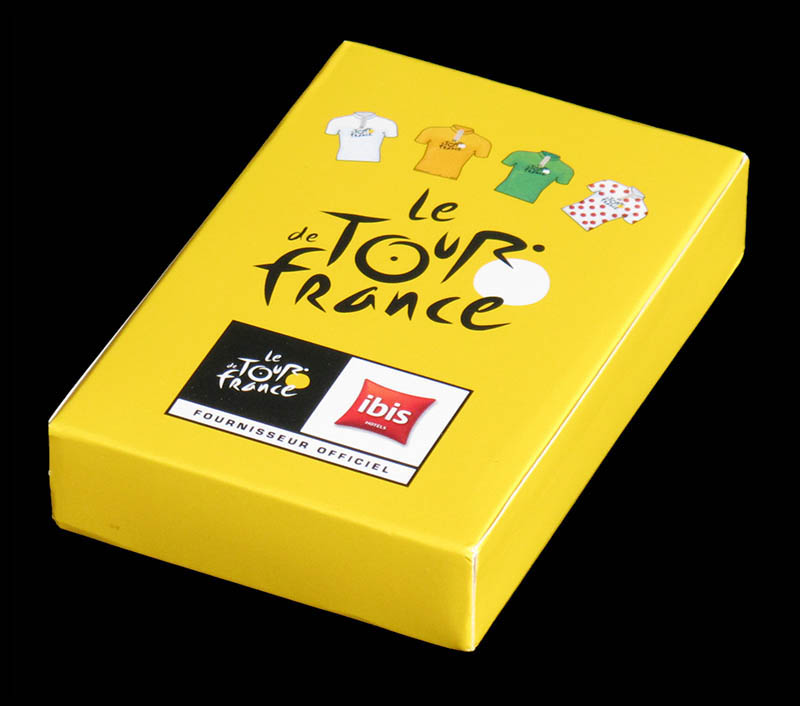 This is a promotional deck from one of the Tour de France official sponsors. There are a number of similar decks issued by different sponsors in different years (check this one, for instance) and they only have a slight relation with the contents of this site. In this case, the Tour de France logo and jerseys on the box and back of the cards. Not much really.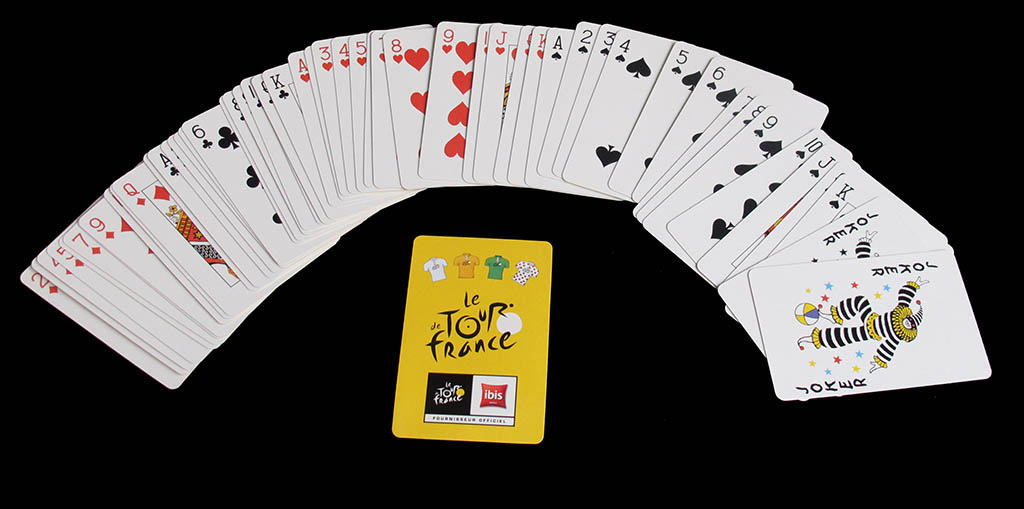 I used to include these decks in the site only if the cycling reference was on the front of the cards (that is, in the playable part of the game), but it looks like I have changed my mind.

By the way, although it is not mentioned anywhere in the game or box, according to my data this game was made in 2017.
Description written in December 2019.
| | | | | |
| --- | --- | --- | --- | --- |
| | | | | |
| INDEX (MAIN) | ALL THE GAMES | ALPHABETICAL | CATEGORIES | WHAT'S NEW |