MOUNTAIN BIKES / BIKES


F.X. Schmidt, Germany, 199

3-1995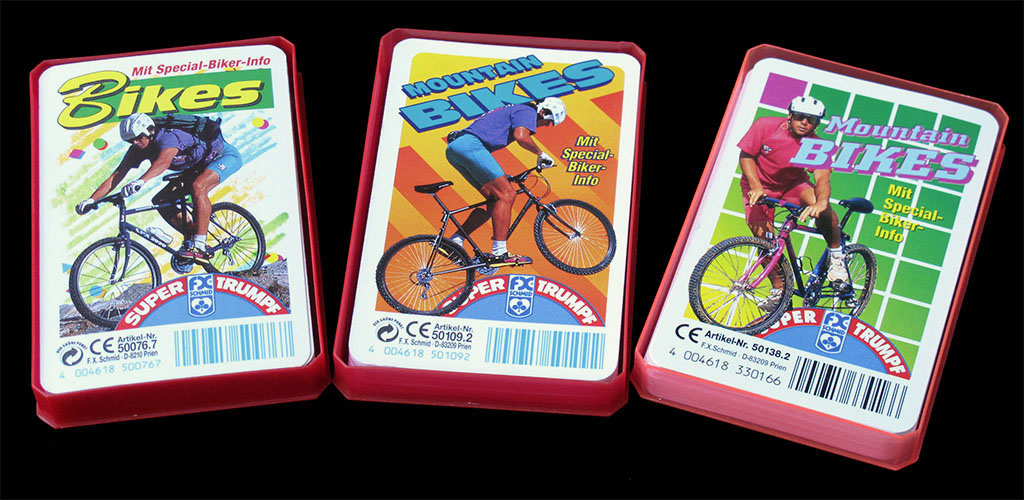 Another German "highest values" game. It was rerleased as "Bikes" in 1993 and then changed its name to "Mountain Bikes" for the 1994 and 1995 reissues.
From left to right: the 1993, 1994 and 1995 games.
Apart from the front card (and the shade of the plastic box), the 32 cards which compose the game are exactly the same. Even the back is the same. The different front card, then, is just an attempt to fool customers.
This is the only difference between the three decks. A shame.
Back to the card games section
| | | | | |
| --- | --- | --- | --- | --- |
| | | | | |
| INDEX (MAIN) | ALL THE GAMES | ALPHABETICAL | CATEGORIES | WHAT'S NEW |