LE JEU DES 7 FAMILLES DU PELOTON
Pif Gadget, 1989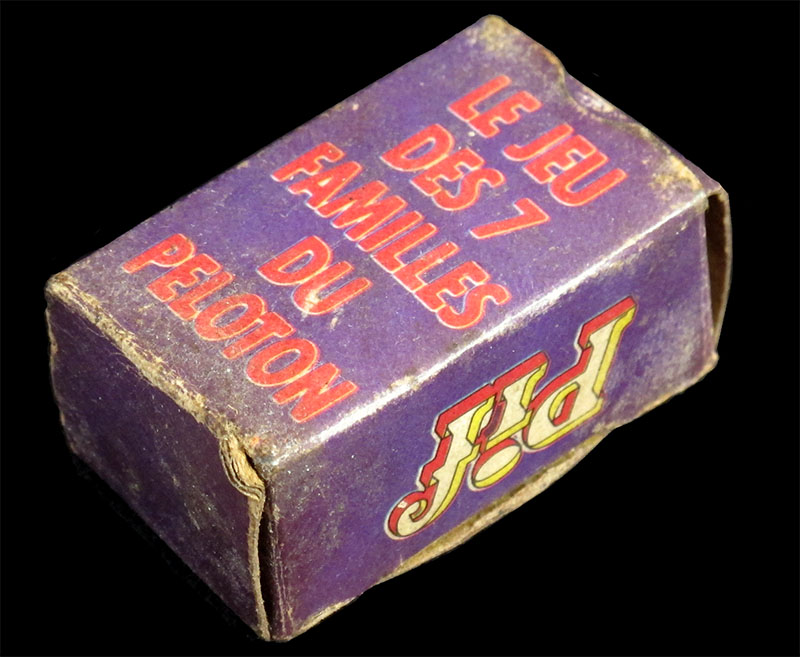 A French "Happy Families" game that was given as a bonus with the kids' magazine Pif Gadget sometime in 1989. The cards are very small (42 x 25 mm) since they were included in a pre-cut double sheet in the magazine.

The teams (families) are composed of six members (French-style): in this case, a Leader, a Grimpeur (climber), a Rouleur, a Sprinter, an Équipier (domestique) and a Directeur Sportif, This last feature is quite unusual.

I have not been able to find the exact issue of the magazine this game was included with, but it must have been 1989 judging by the riders and the teams present. For instance, one of the cards features Regis Simon as a member of the team Fagor, which only was the case in 1989.).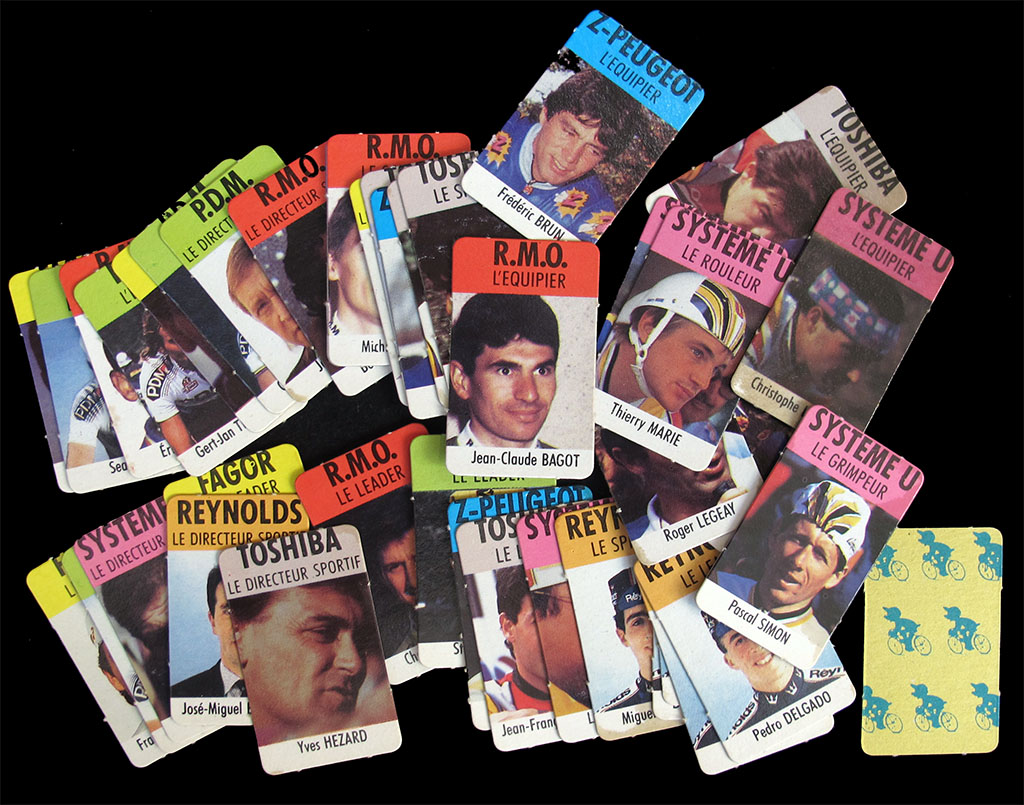 Back to the card games section
| | | | | |
| --- | --- | --- | --- | --- |
| | | | | |
| INDEX (MAIN) | ALL THE GAMES | ALPHABETICAL | CATEGORIES | WHAT'S NEW |