TELENET FIDEA CYCLING TEAM
Telenet Fidea, Belgium, ca. 2015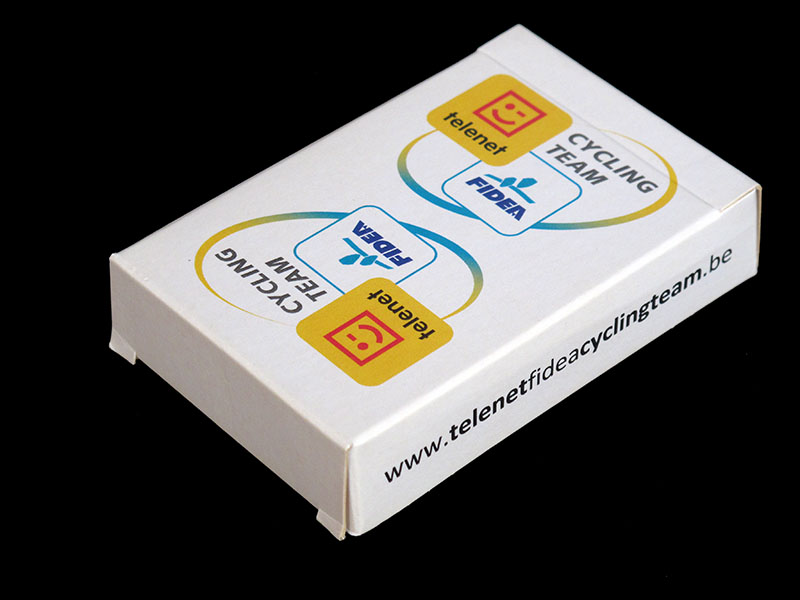 This is a promotional deck for Telenet-Fidea, a Belgium cycling team which focuses predominantly on the cyclo-cross season. The name of the team has changed slightly over the years. The last couple of seasons it was Telenet-Fidea Lions, but at the time of writing (season 2019-2020) it is Telenet Baloise Lions, after Baloise acquired Fidea last summer (we are talking about insurance companies here).



The deck features 48 different riders, that is not only the elite team, but also younger riders and women.
Although there is no date stamped on the game, my guess is that these riders were together in the team during the season 2015. At least Nikki Harris only ran for this team during the 2015 season.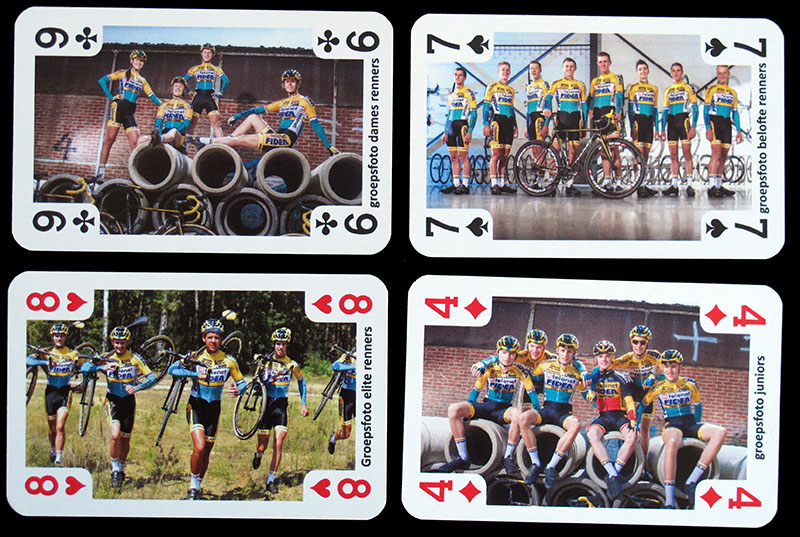 Here are the four categories represented in the game. ("Belofte" means "promises" if I understand it well).
Description written in December 2019.
| | | | | |
| --- | --- | --- | --- | --- |
| | | | | |
| INDEX (MAIN) | ALL THE GAMES | ALPHABETICAL | CATEGORIES | WHAT'S NEW |