PLAYMOBIL & LEGO BOXES

PLAYMOBIL

Playmobil is a German line of toys produced since 1974. The signature Playmobil toy is a 7.5 cm tall (1:24 scale) human figure with a smiling face. A wide range of accessories, buildings and vehicles, as well as many sorts of animals, are also part of the Playmobil line. In 1998 they released (at least, in Spain, but I guess they released them in other countries too) a series of boxes that represented a cycling race.
Box 3090, depicted here, did not have that many riders (just 3) but had many external elements of the race, including a police helicopter. Maybe I should have bought the box 9974, which included more riders, and maybe I could have used some spare riders which came is smaller boxes.


Contents of the box


One of the riders included in the box.

Playmobil released cyclist in team Telekom's colours, though I guess only for the german market.

LEGO

Lego is a line of plastic construction toys based in Billund, Denmark, and as of 2021, was the largest toy company in the world. In 2000 they released a series of boxes (here are the two bigger) dedicated to the (German) Telekom cycling team.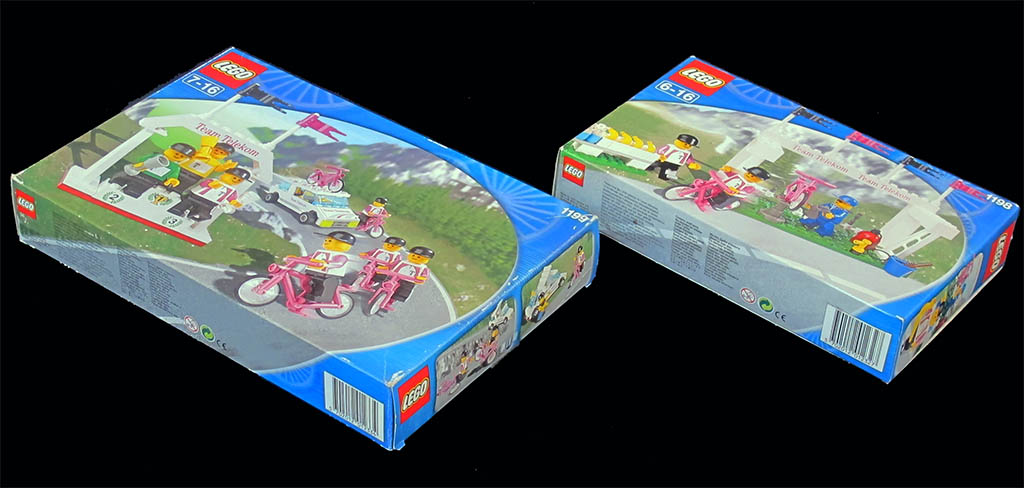 Here are the two bigger boxes, 1198 and 1199.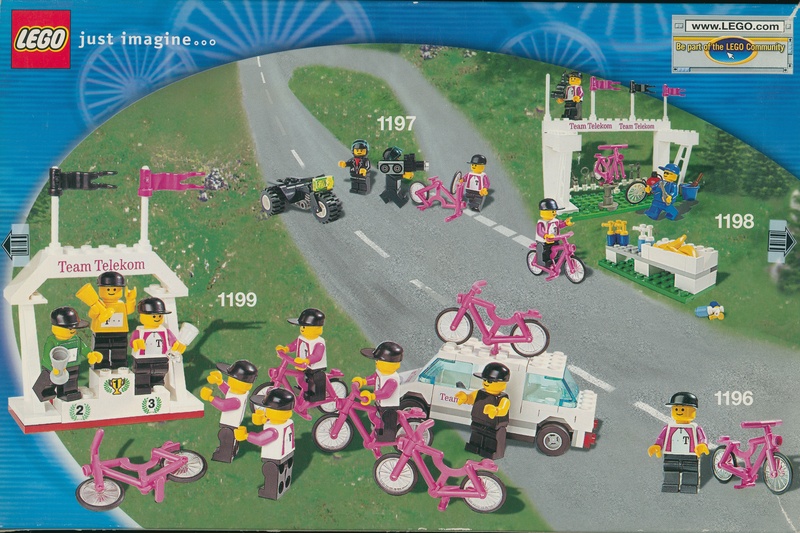 Contents of the four boxes
Description written in December 2022.
| | | | | |
| --- | --- | --- | --- | --- |
| | | | | |
| INDEX (MAIN) | ALL THE GAMES | ALPHABETICAL | CATEGORIES | WHAT'S NEW |