LES 6 JOURS DE PARIS
Gérard Bliekast, France, 1934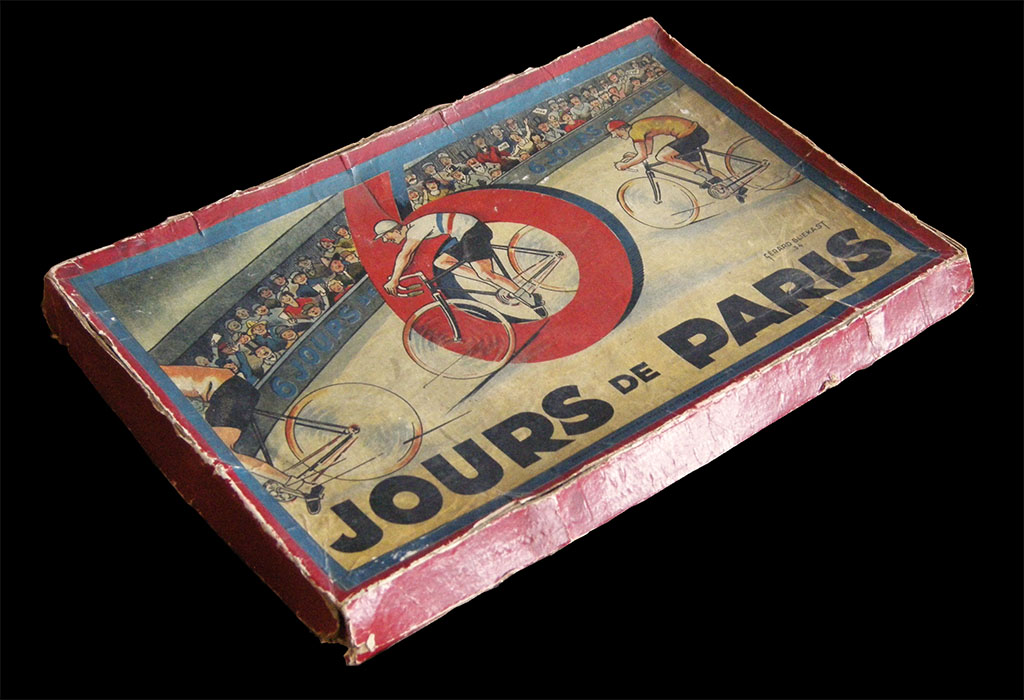 A rare beautiful oldie that I have received as a gift from the Collection Pierre & Bilou (to which I am eternally indebted, for this gift and for many others). The game is named after the famous race held annually at the Vel d'Hiv track.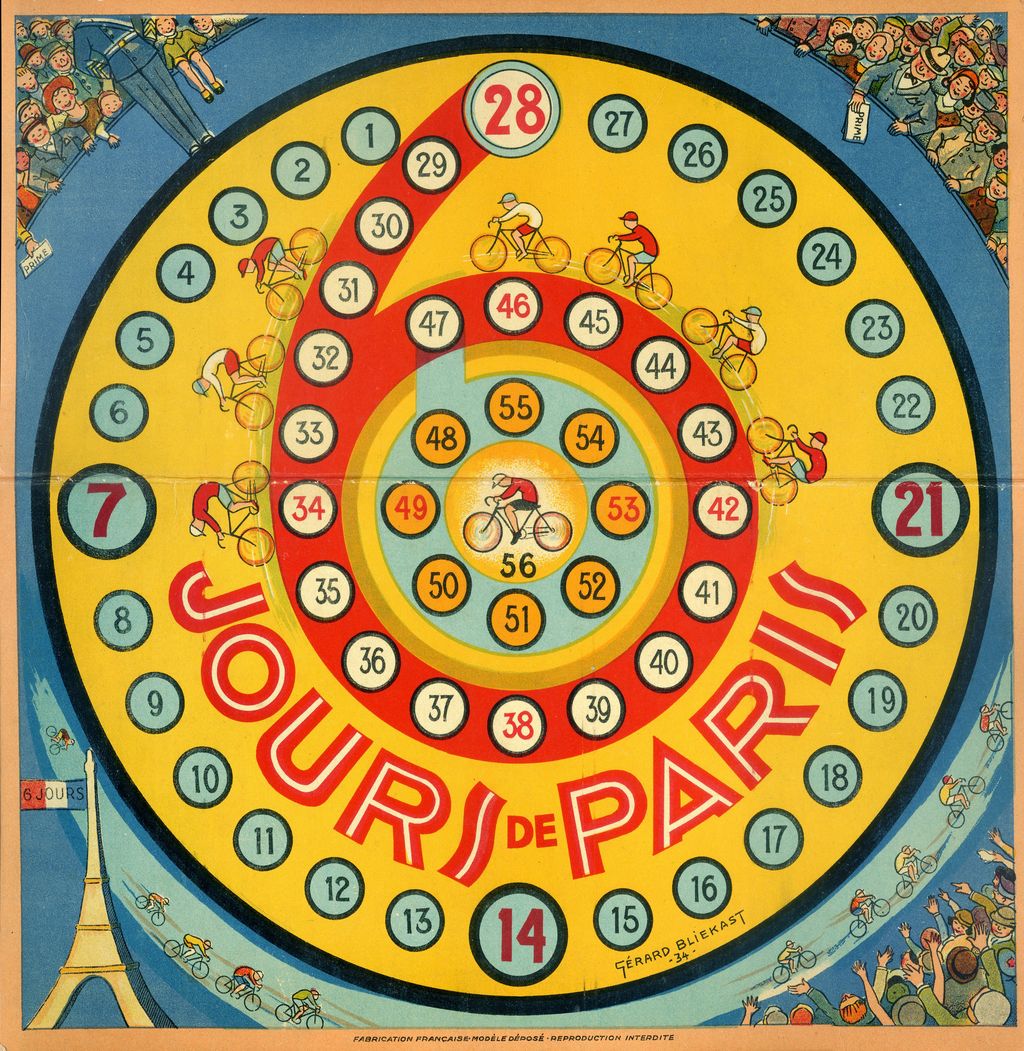 There is not a maker's name on this game, but the board is signed (and dated!) by the Alsacian painter Gérard Bliekast (1912-1990).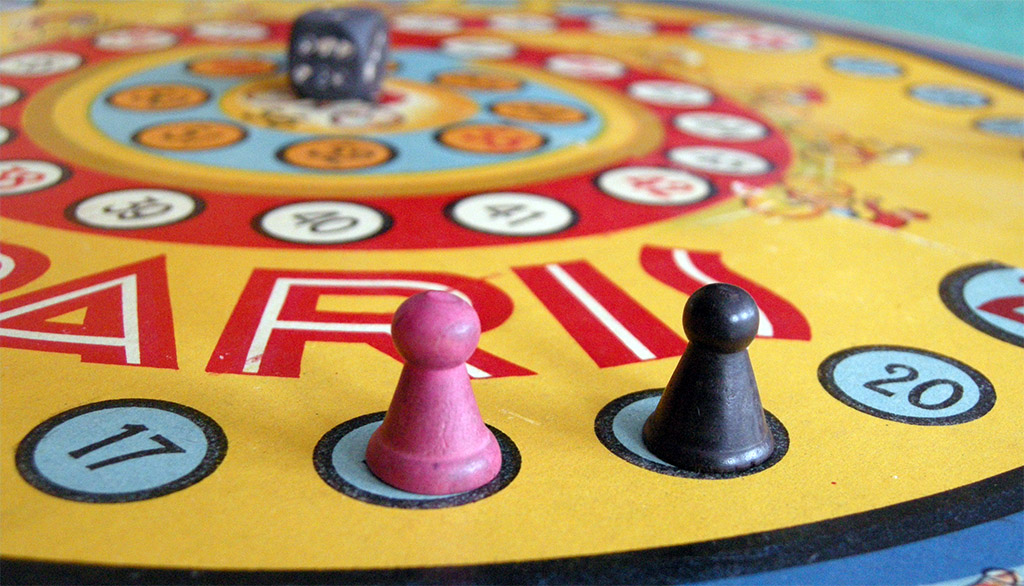 No cyclist-shaped counters, unfortunately.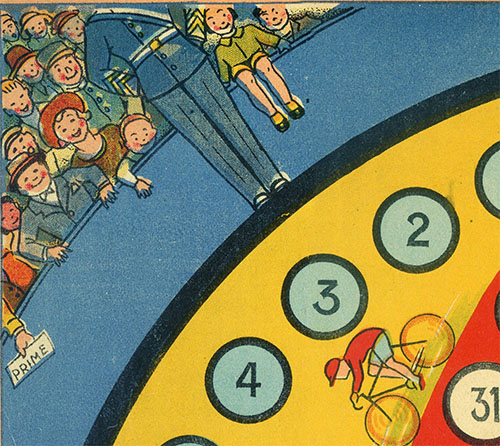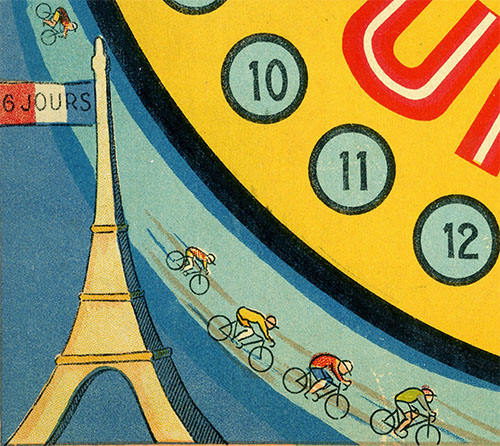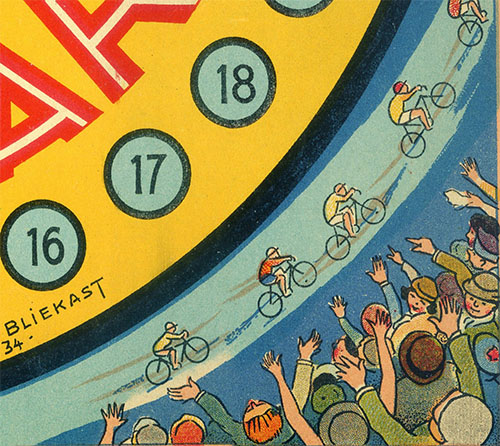 Remark some audience members (one at each top corner of the board) holding a paper where "PRIME" is written.
Despite its name, this game does not represent a track cycling race. It is simply a game of goose.
| | | | | |
| --- | --- | --- | --- | --- |
| | | | | |
| INDEX (MAIN) | ALL THE GAMES | ALPHABETICAL | CATEGORIES | WHAT'S NEW |