6 TAGE-RENNEN
Josef Schneider Jr., Wien, Austria, 1950s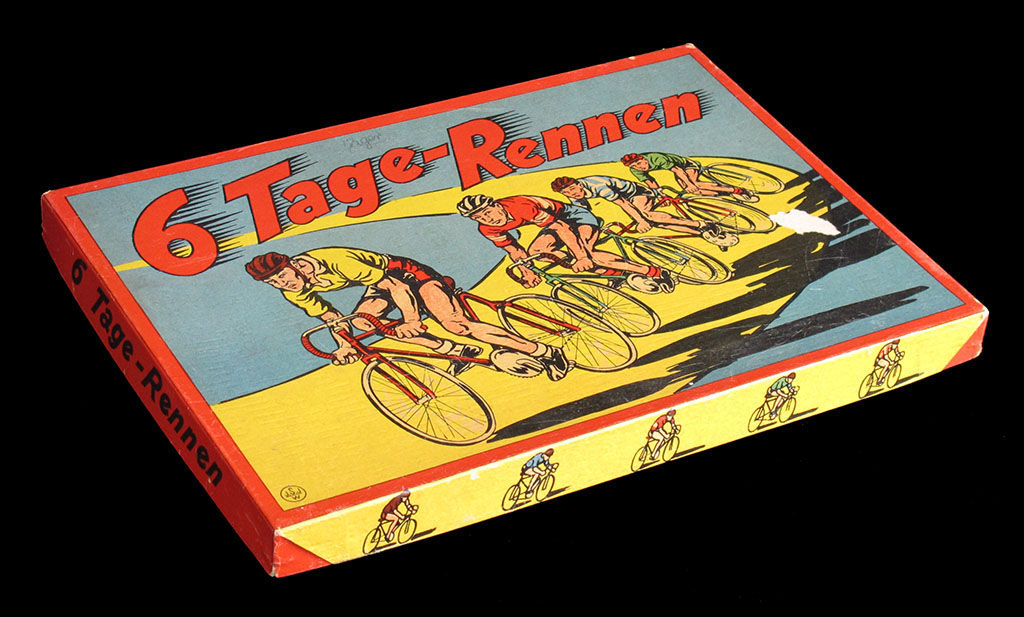 Josef Schneider Jr., Wien, was a game board and card game publisher from Vienna. According to Boardgamegeek, the company was founded in 1928, vanished for some time and restarted business in 1946 for several years. I have not found any information about this particular game, but I can tell you from its look-and-feel (specially the plastic riders, of course) that it is not a pre-war game, so I am going to date it in the 1950s until someone proves me wrong. You can see other games by JSJW on the Ludorium website, including a reference to this 6-Tage Rennen game, but the games are not dated either.

The game is named after 6-day races. As you probably know, these races were very popular, specially between the wars, but also after WWII. However, according to the German Wikipedia, only one 6-day race was held in Austria after the war (won by local rider Kurt Schneider, in case you wonder).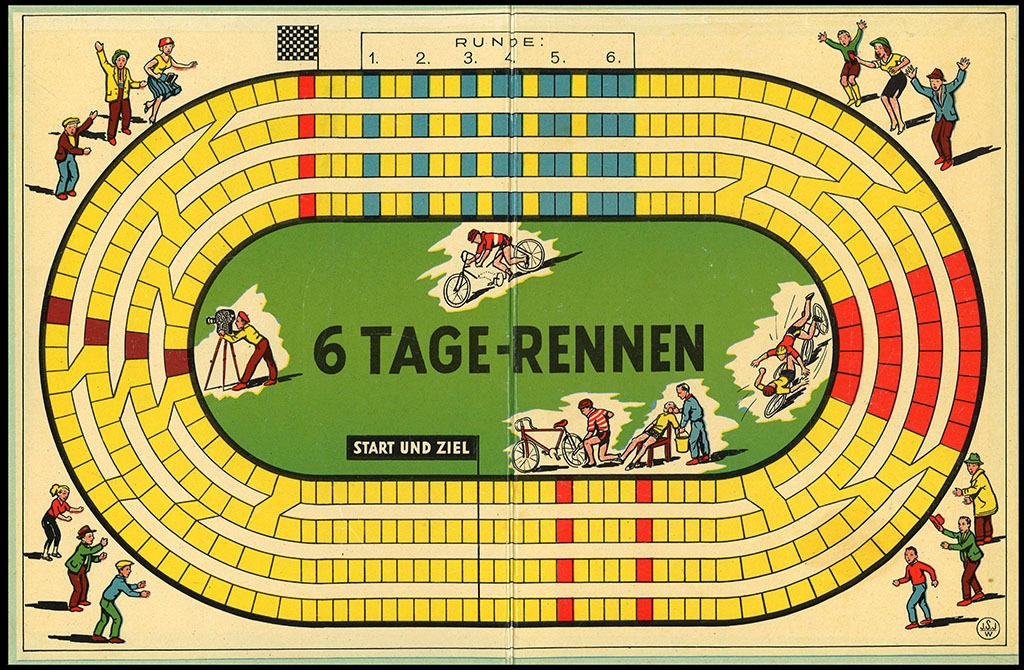 The game itself does not represent a 6-day race (very few games do, even there are quite a lot of games named after these races) but a six lap race around a velodrome track. The board measures 45 x 29.5 cm, while the box is 34.5 x 24.5 x 2.5 cm and the cyclists are 25 mm long.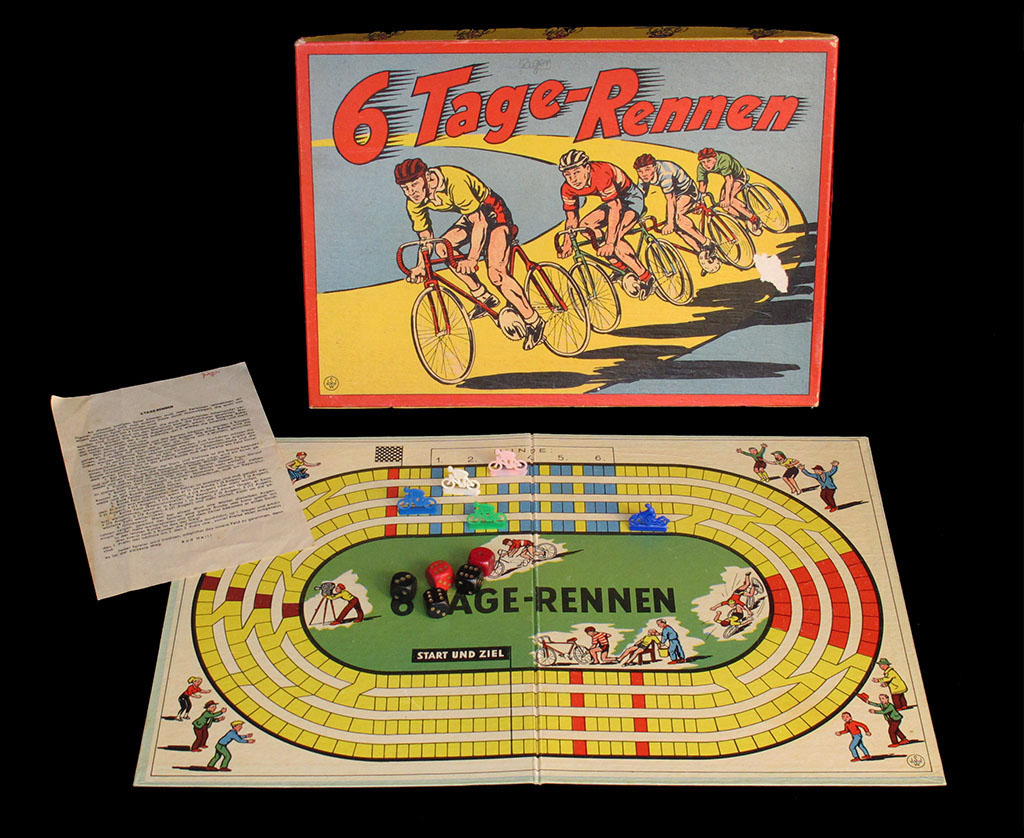 Contents of the box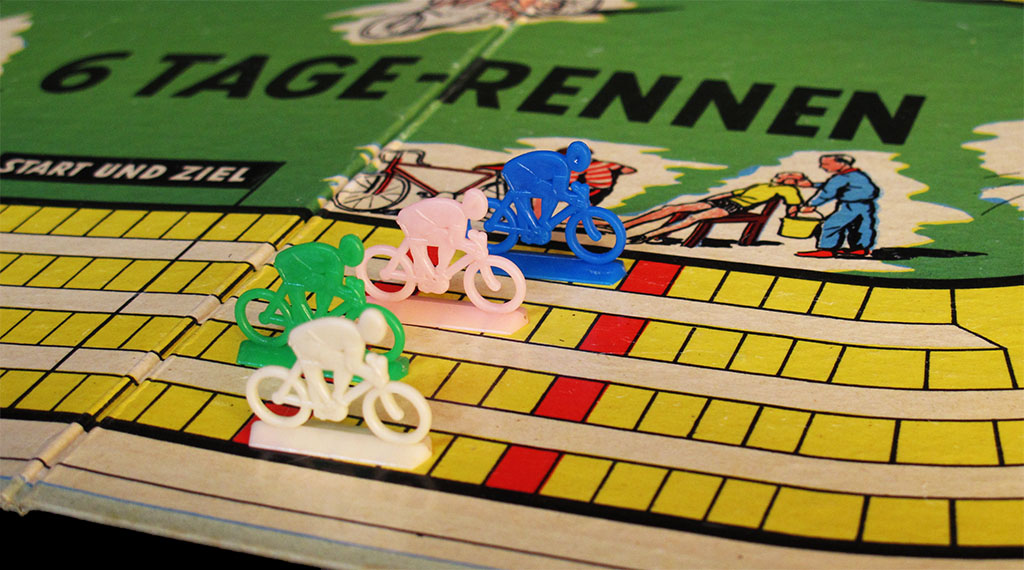 Four cyclists are included with the game, but the rules state that there is no limit, and that riders can be replaced with counter from other games if needed. In my copy of the game I found a motorbike which was surely added by the original owner to use it as a fifth rider.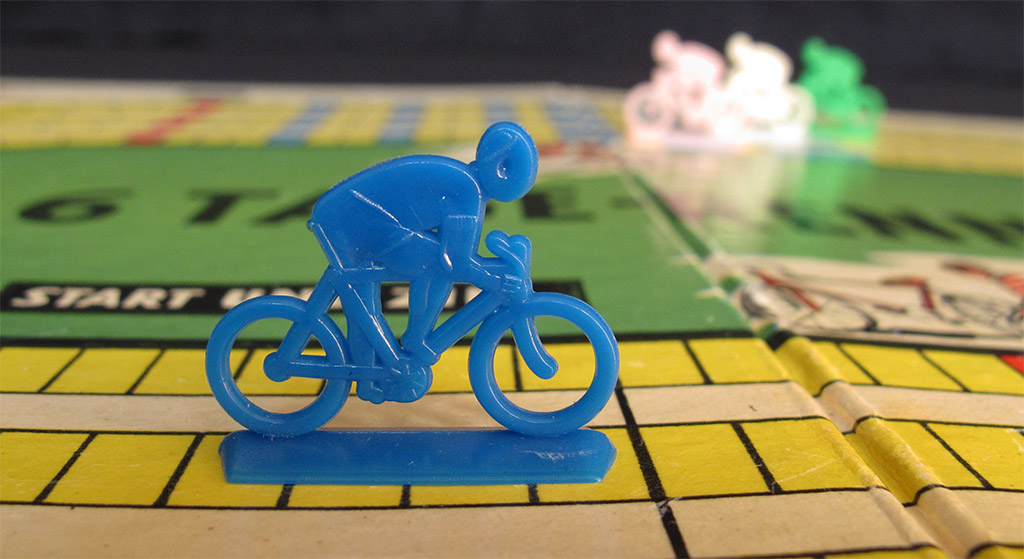 Close-up of a rider.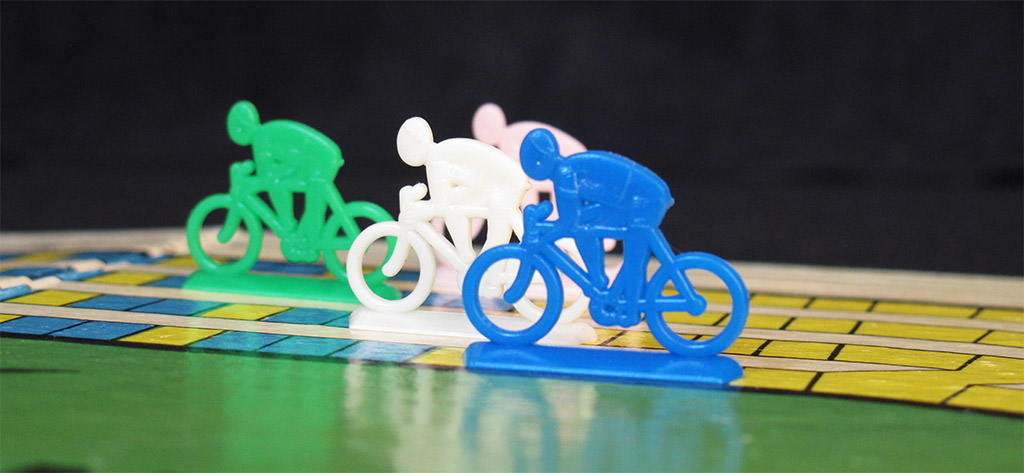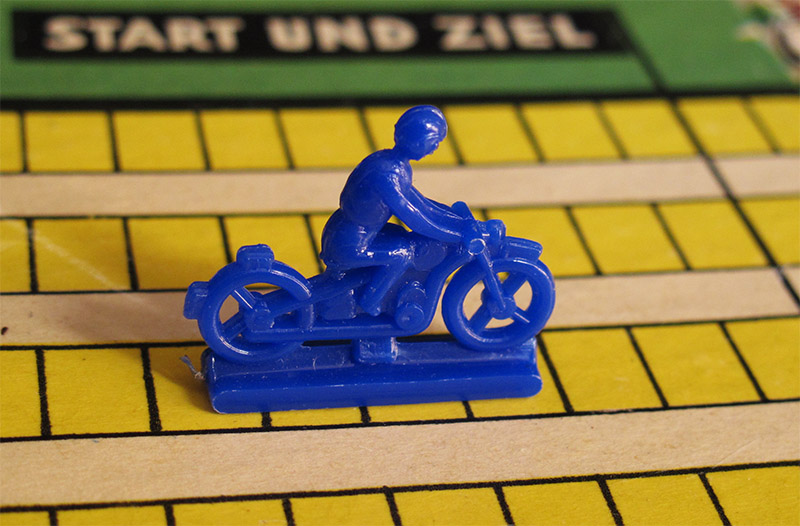 Here is the aforementioned motorbike.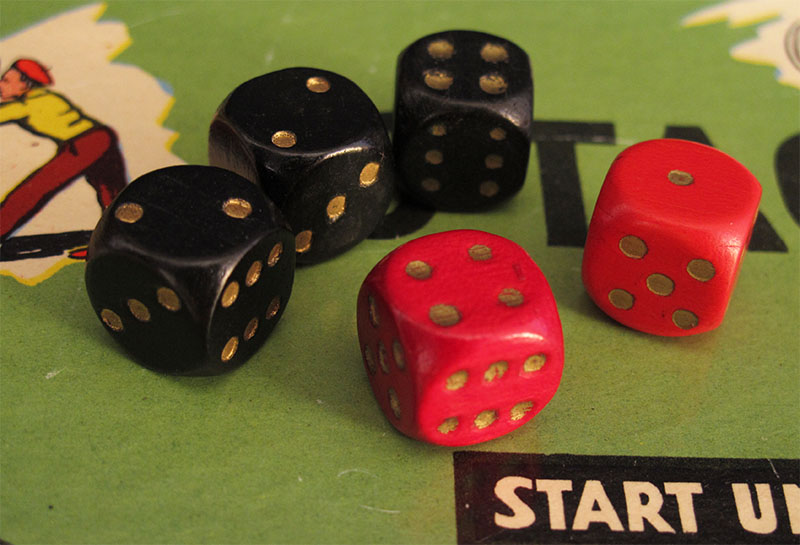 There were also five dice in my game, while the rules mention four). They all look contemporary to the game but I am not sure which (if any) of them are the original dice. At first I thought that there was one die per player, and that the fifth die must have been included along with the motorbike for the fifth player, but after reading the rules I am not so sure.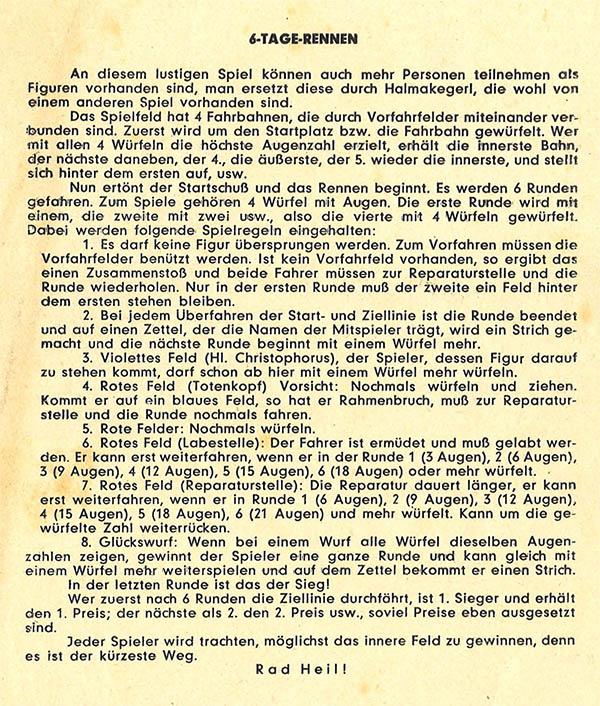 In the third paragraph I understand "The race is played over six laps. There are four dice included in the game. The first lap is played with one die, the second with two dice, and so on, so the fourth is played with four dice". What happens with the fifth and sixth lap? Probably there is something I have not understood in the rules. I would not be surprised as I barely read German ;-)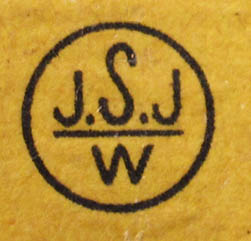 The logo on the box shows the initials of company owners name and of the place of publishing.




Thanks Gordon for the tip that allowed me to buy this game.
Description written in August 2021.
| | | | | |
| --- | --- | --- | --- | --- |
| | | | | |
| INDEX (MAIN) | ALL THE GAMES | ALPHABETICAL | CATEGORIES | WHAT'S NEW |