LE JEU DU TOUR DE FRANCE
Amis-Coop, France, 1959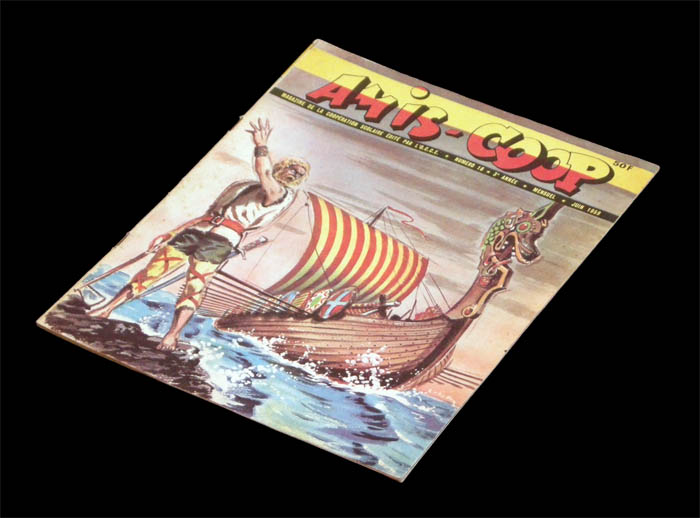 Game of goose included in the June 1959 issue of Amis-Coop monthly educational magazine. Incidentally, the stage names in certain squares of the board (which have no influence in the development of the game) correspond to the finishes of the 1959 stages of the Tour.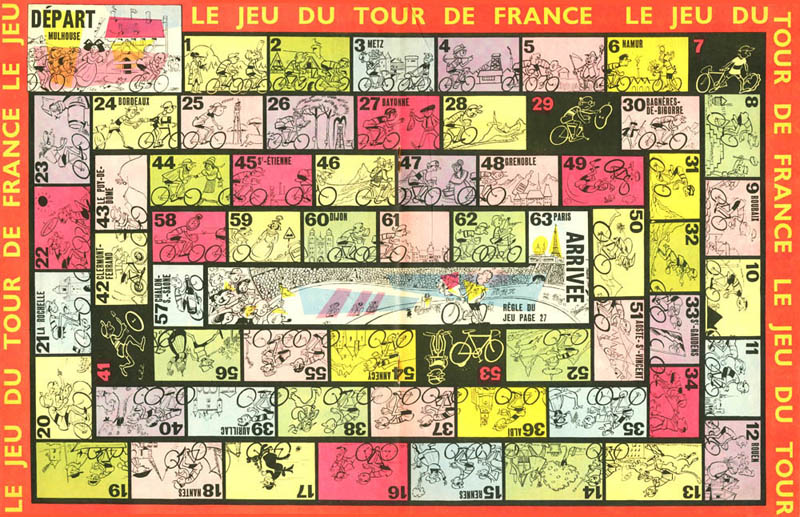 I include this game on the "games of goose" category since it is a simple non-strategical race game in which all that players do is throw and move. This particular game has some rules straight from a classic game of goose (a board of 63 squares, going back to start if falling on square 58...). However, since there are no "gooses" (no squares where one doubles the advance), the rule by which you junp ahead when you throw nine in the first throw seem quite out of place.

Like it is often the case in games like this, the best are the (unfortunately, unsigned) humorous drawings.
| | | | | |
| --- | --- | --- | --- | --- |
| | | | | |
| INDEX (MAIN) | ALL THE GAMES | ALPHABETICAL | CATEGORIES | WHAT'S NEW |