A QUI LE TOUR?
Christiane Paris/Jean-Paul Stéphane, France, 2006
Educational trivia game, from the Union Cycliste Joinville Vallage. Not to be confused with the Jeureve game of the same name name.

Here we find six different categories of cycling-related questions, and the player keeps throwing the dice as long as he answers correctly... why not?
The six categories are: "Langage cycliste", "Alimentation et entrînement du cycliste", "Histoire et épopée du Tour de France", "Risques du Dopage", "Incidents" and "Chance". The latter do not imply a question, they are what their name says, chance cards with which you may advance or go back some squares.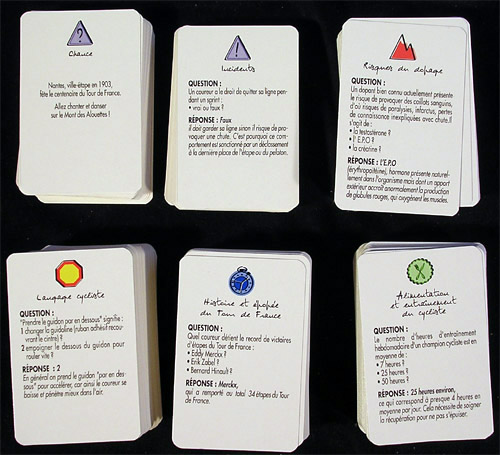 Answering our way through the Pyrenées and accross the Loire!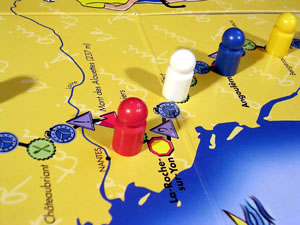 | | | | | |
| --- | --- | --- | --- | --- |
| | | | | |
| INDEX (MAIN) | ALL THE GAMES | ALPHABETICAL | CATEGORIES | WHAT'S NEW |