DER AUSREISSER
(aka BREAKAWAY RIDER, SPRINTER, DE PEDAALRIDDERS, CORRIDORI IN FUGA, GIRO)
Pierre Jacquot, F.X. Schmid, 1989, Ubik, 2004, etc...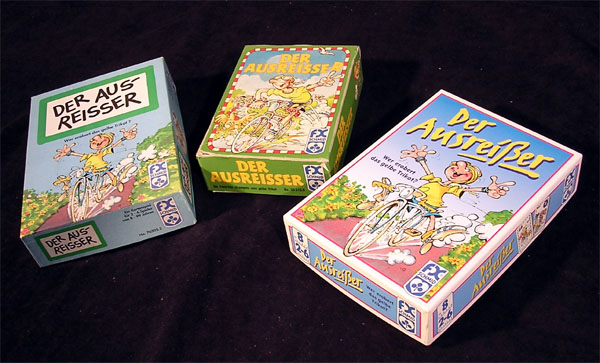 One of the best games! Well, one of my favourites, at least (although it is not very tactical, but who cares when a game works). And one that does not use a board (the only one in my collection, in fact). This game is not an original but a reworking of a 1970s French game, L'Échapée. The game was designed by Pierre Jacquot.


With my friend Jaime Munárriz (designer of "La Serpiente Multicolor") we have worked some stage variations:

a) Flat Stage: Remove the "Mountain Cards" (if you had two games, you could make a tougher mountain stage by adding some mountain cards)
b) Short stage: play with (roughly) half the cards. This stage gets surprisingly nervous!
c) Though stage: Deal each player only 5 (or even 4!) cards instead of 6. You can lose many minutes if things go wrong in this one...
There are some other variations that you can find on the internet, which appear to have been triggered by the new release of the game by Ubik in 2004. You can find some of these variations on trictrac.net (in French) or on François Haffner's site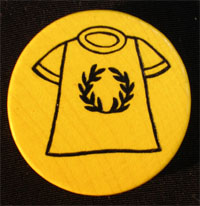 Lots of versions!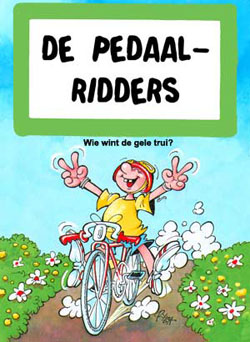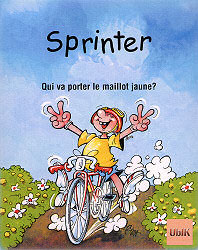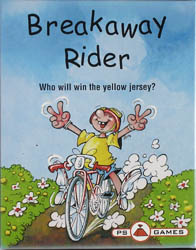 A family foto: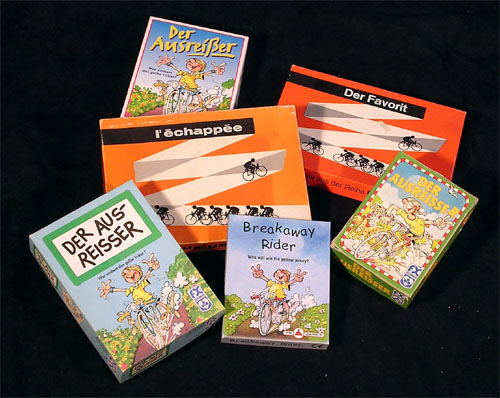 | | | | | |
| --- | --- | --- | --- | --- |
| | | | | |
| INDEX (MAIN) | ALL THE GAMES | ALPHABETICAL | CATEGORIES | WHAT'S NEW |