JEU DES BICYCLISTES
Ludovic/Roche Frères, impr., France, 1890s
Very old French game, of which there are different versions. It is dated in the french Musée National de l'Éducation website as "vers 1890" (http://www.inrp.fr/mnemo/web/vueNot.php?index=215484). If you follow that link (you may have to type "Jeu des Bicyclistes" in the search box) you will see that the colour is blue (rather than green as the one depicted here). My friend Didier Maria has a red version. Besides these colour variations, there is also a smaller version (see below), probably a reprint, though quite old too.



Fortunately, my friend's copy had the rules, which are quite rare to find, and a small box (7 x 5 cm) which probably originally contained the rides and the teetotum mentioned in the rules.

The outer coloured drawing is signed by one "Ludovic", and the inner black and white drawings might be by the same hand.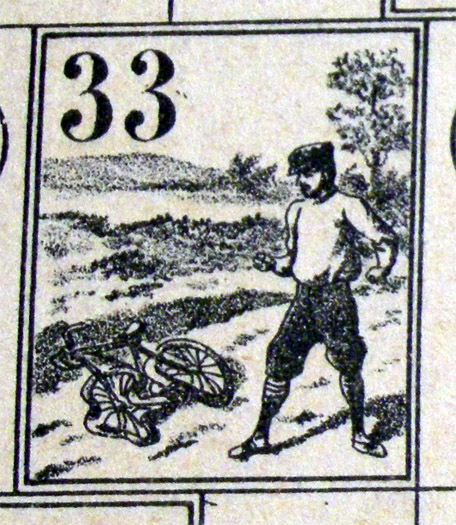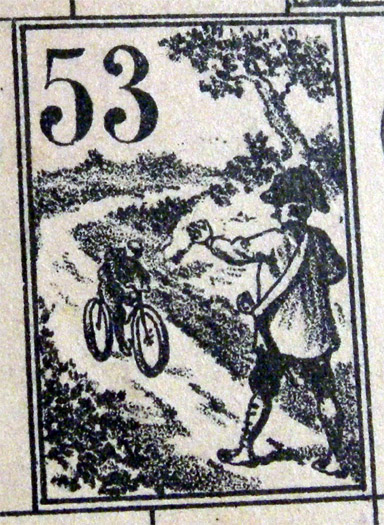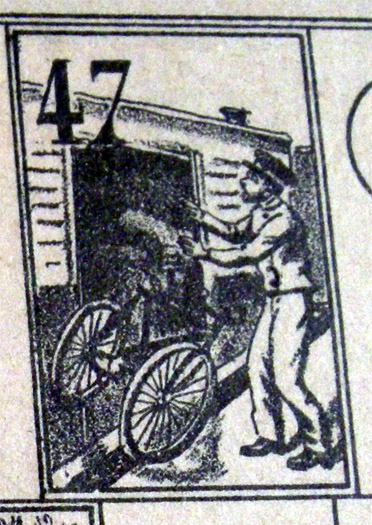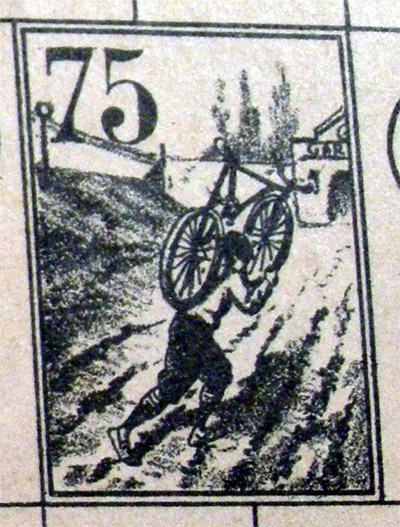 The bigger version of the game (34 x 30 cms) is the one with the Ludovic drawing on the outside. The smaller board (26 x 26 cms) has a "Jeu des Ascensionistes" on the other side, and might belong to a combination box.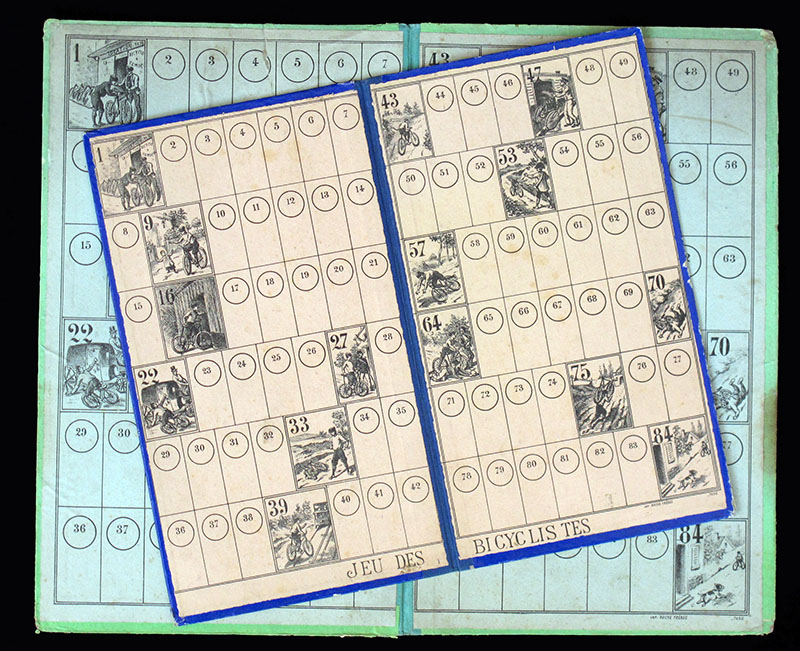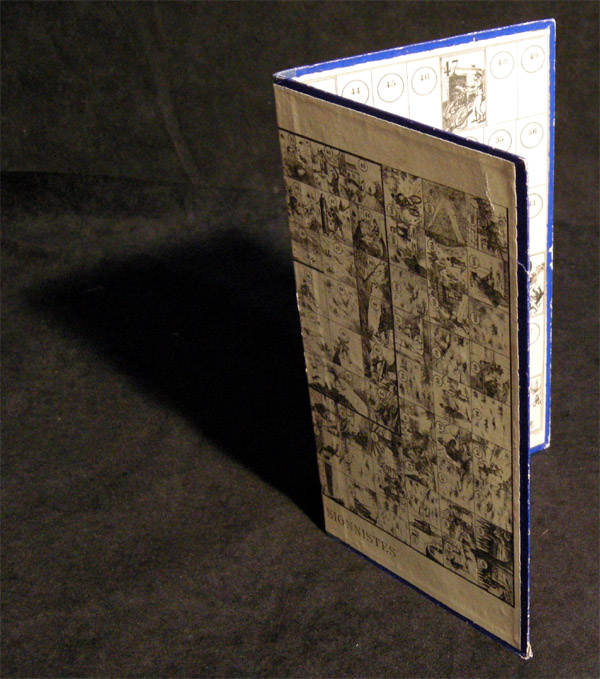 The small box, belonging to a red game.
| | | | | |
| --- | --- | --- | --- | --- |
| | | | | |
| INDEX (MAIN) | ALL THE GAMES | ALPHABETICAL | CATEGORIES | WHAT'S NEW |