THE BIKE RACE GAME
Master Toy Co, New York, 1940s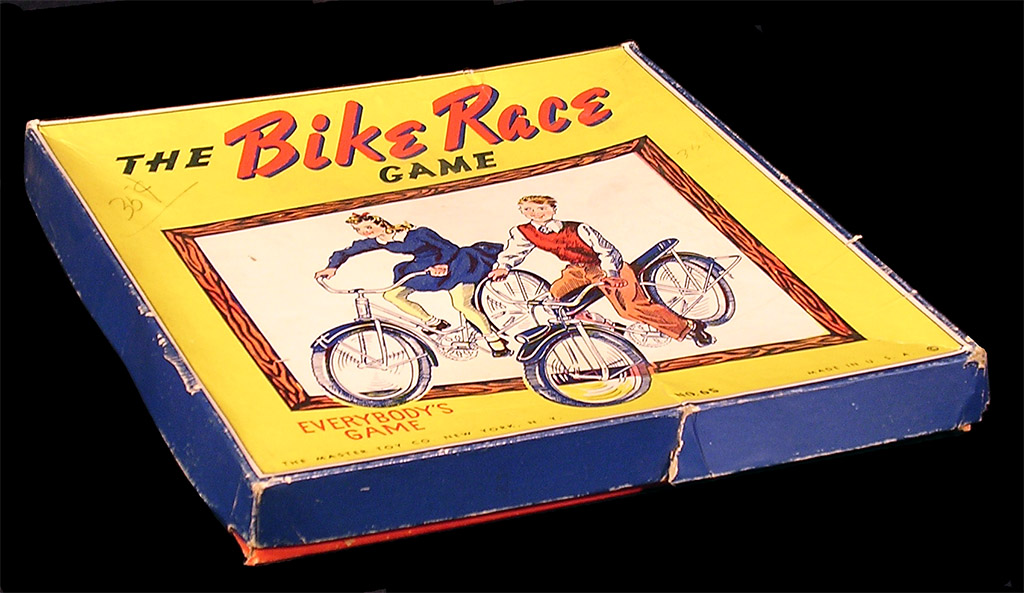 Simple cute old children's games. It is quite small (29x29 cm). This game is quoted (and loosely dated) in Alex G. Malloy's "American Games. Comprehensive Collector's Guide".



As you can see, the riders race in 4 independent tracks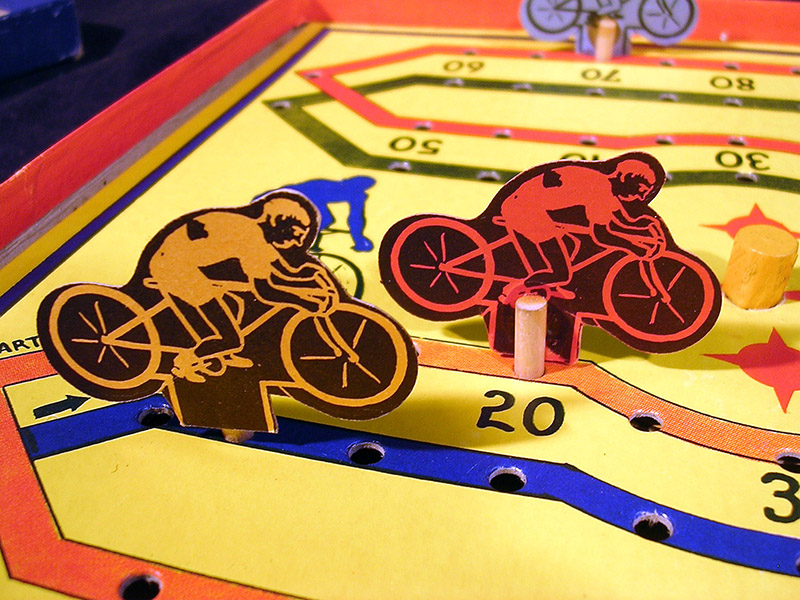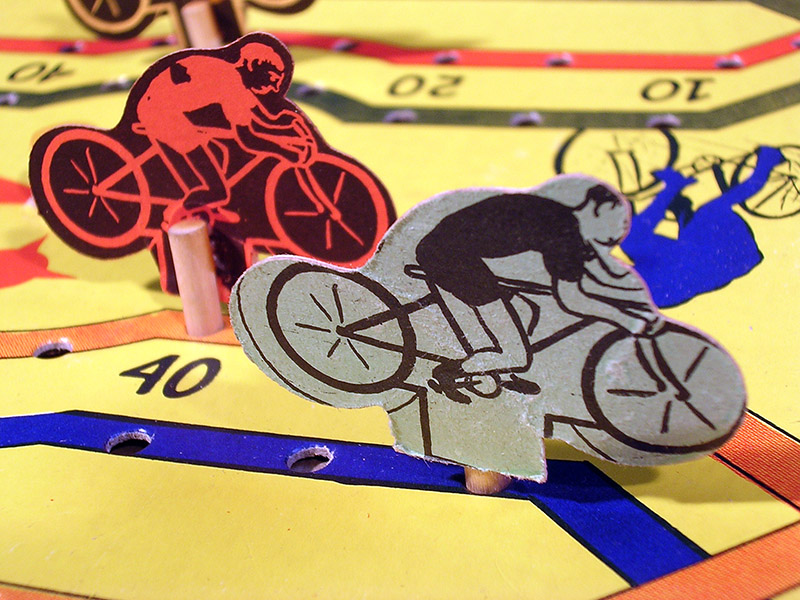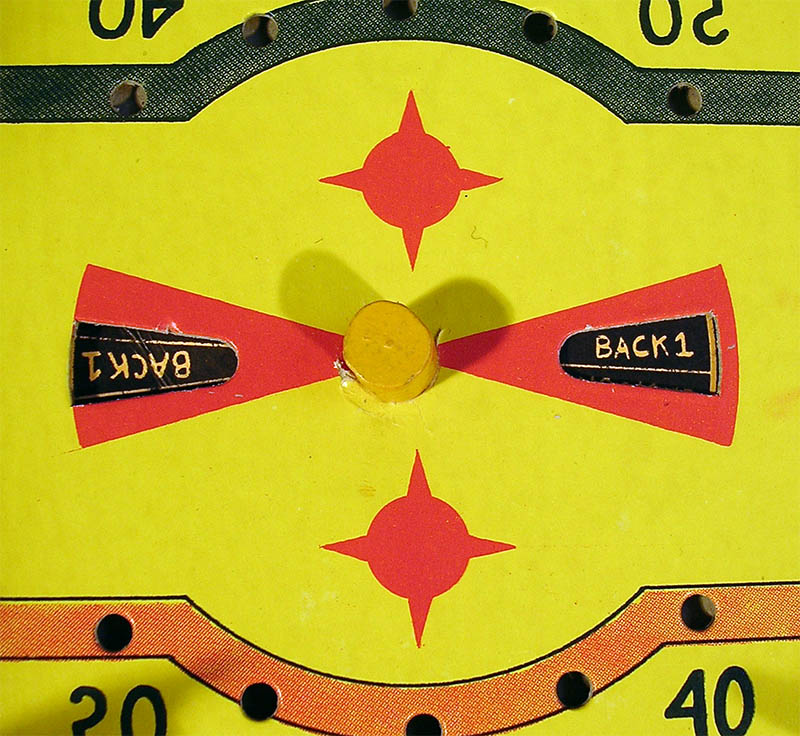 The spinner has 4 possible results: move 1, move 2, back 1, no move.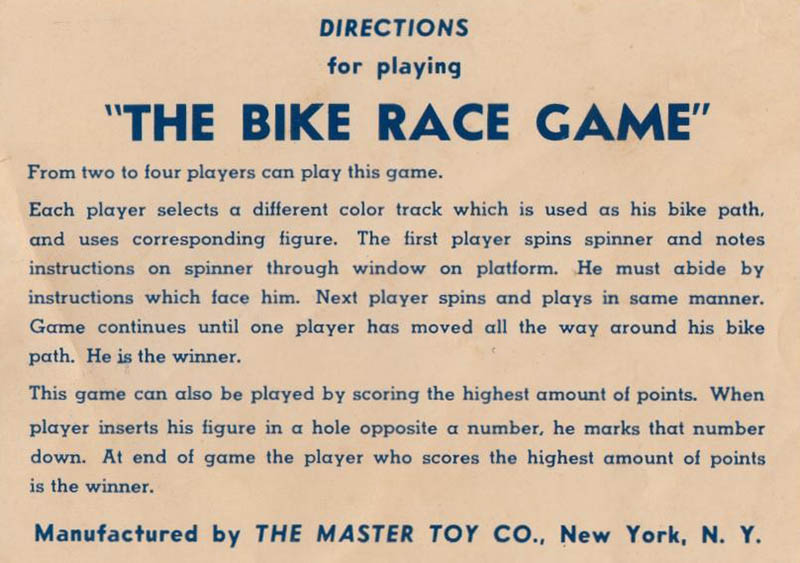 Unfortunately, there were no rules in my game, though of course they are not hard to guess (at least the first variant).
However, but both Ludo Nauws and Didier Maria have been so kind to scan them for me.
| | | | | |
| --- | --- | --- | --- | --- |
| | | | | |
| INDEX (MAIN) | ALL THE GAMES | ALPHABETICAL | CATEGORIES | WHAT'S NEW |