BICYCLE RACE
Sebastian Bleasdale, Good Little Games, UK, 2013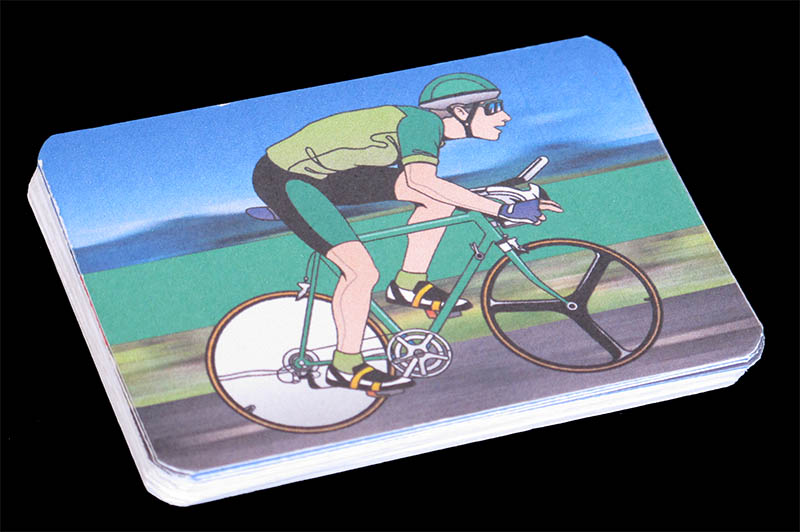 This small print-and-play game that I discovered by chance while browsing the net is one of the nicest discoveries of the season. It is the eleventh release from Good Little Games, a British showcase of free print-and-play games. This "Bicycle Race" is (I quote) "a fast-playing 18-card microgame of bluff and luck for 4–6 players". "You're a cyclist competing for position in the peloton, but overtaking the leaders isn't easy. You'll need skill in bluffing and a healthy dose of luck. Can you out-think the other riders and reach the head of the pack in time to seize victory?"

According to the game website, you only need the 18 cards (nothing else is needed to play) which you will download from a single PDF file, but in fact you can use 12 cards from any regular card deck and whatever you wish as cyclists. So you do not have an excuse. I strongly recommend you to try this one.

The only thing I can object about this game is the title. It is the 4th game with the same title in my collection...








Black rider trying to overtake.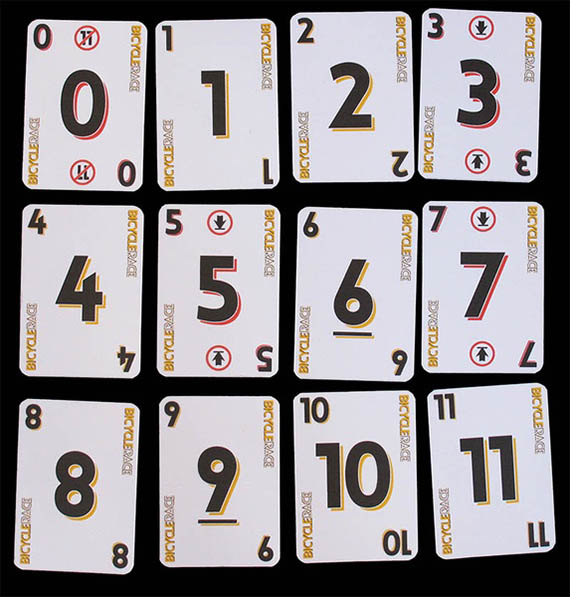 As I said above, you can use cards taken from any regular deck, but it is better to print the ones provided with the game if you have the means. By the way, a corner rounder makes wonders, as you can see.
You may want to read the rules first...
Download the game from the Good Little Games website
Description written in October 2020.
| | | | | |
| --- | --- | --- | --- | --- |
| | | | | |
| INDEX (MAIN) | ALL THE GAMES | ALPHABETICAL | CATEGORIES | WHAT'S NEW |