B.S.A. CYCLE RACE
Chad Valley Co. Ltd./B.S.A., United Kingdom, 1930s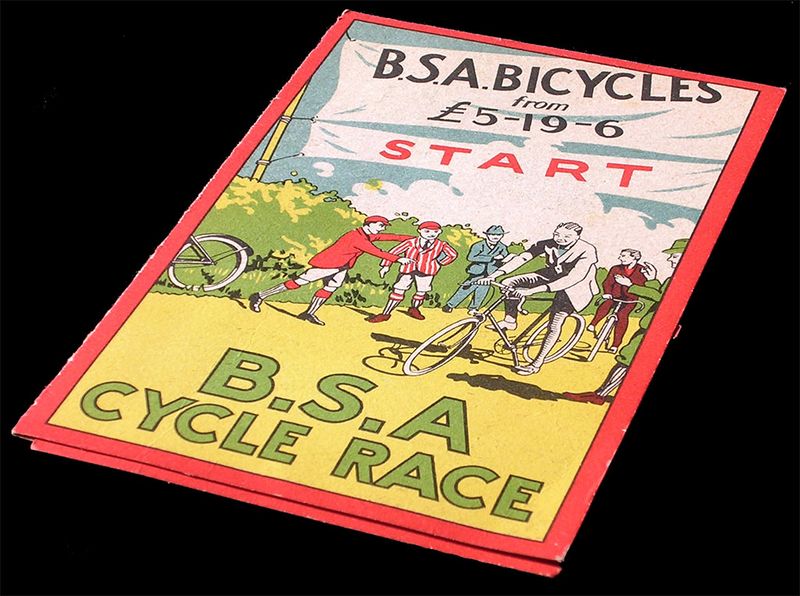 Cute little simple promotional game. And quite rare too. It can be compared to the Raleigh Cruising Game, but this one is about half the size.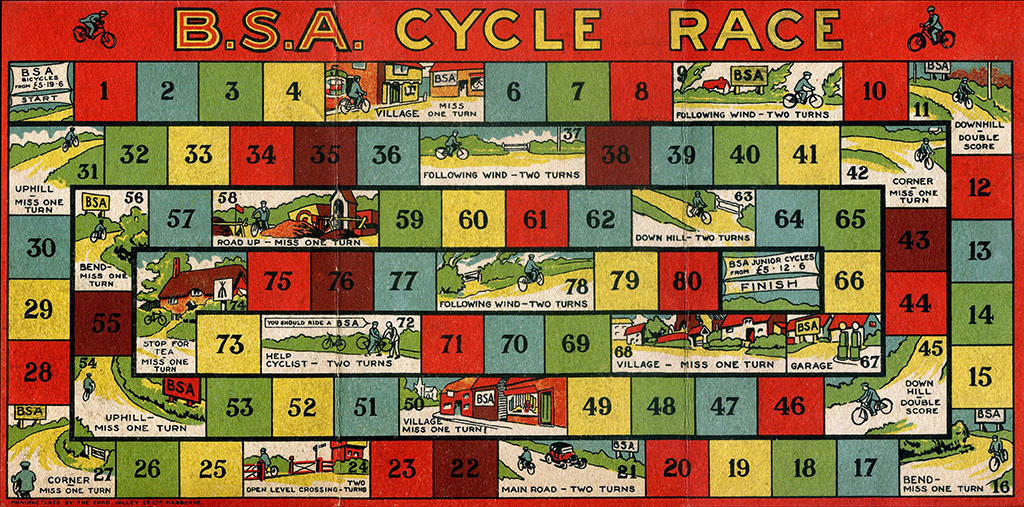 The game came in a simple vrown envelope not much bigger than a postcard and consists of a threefold board and some counters (see below)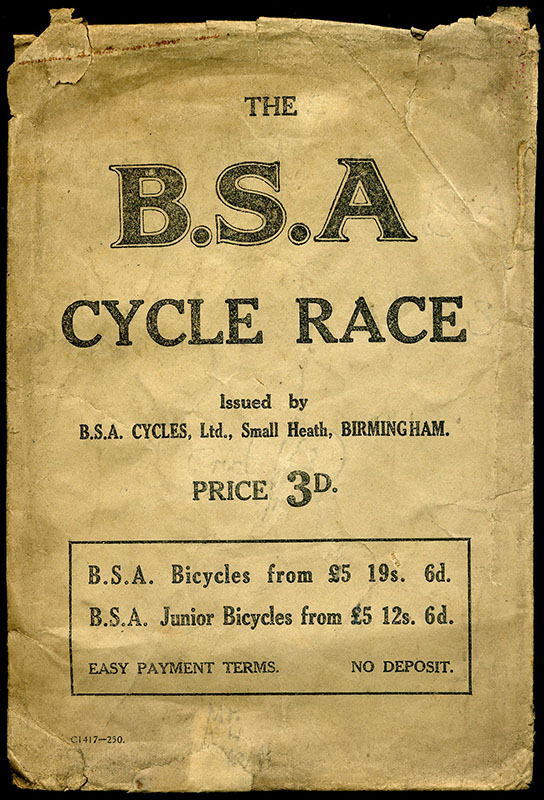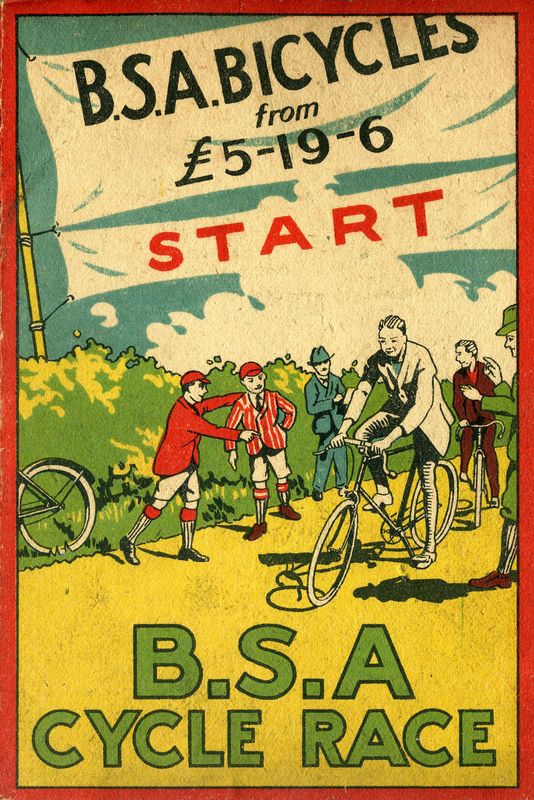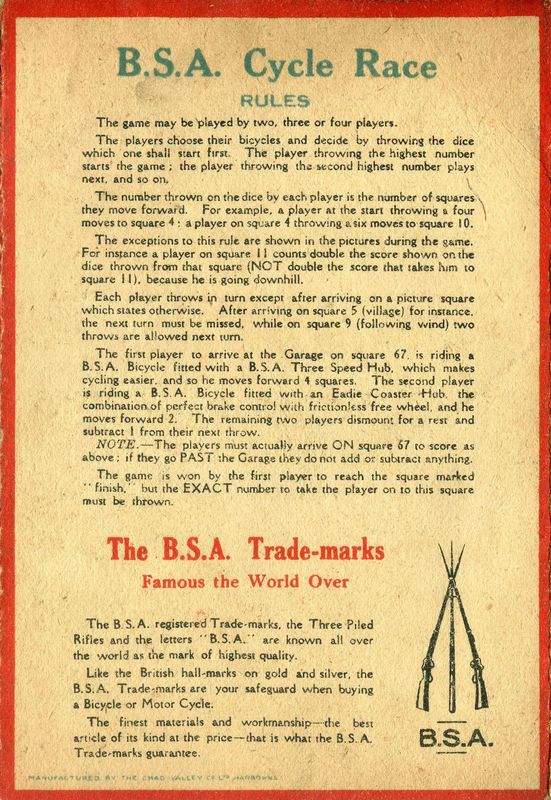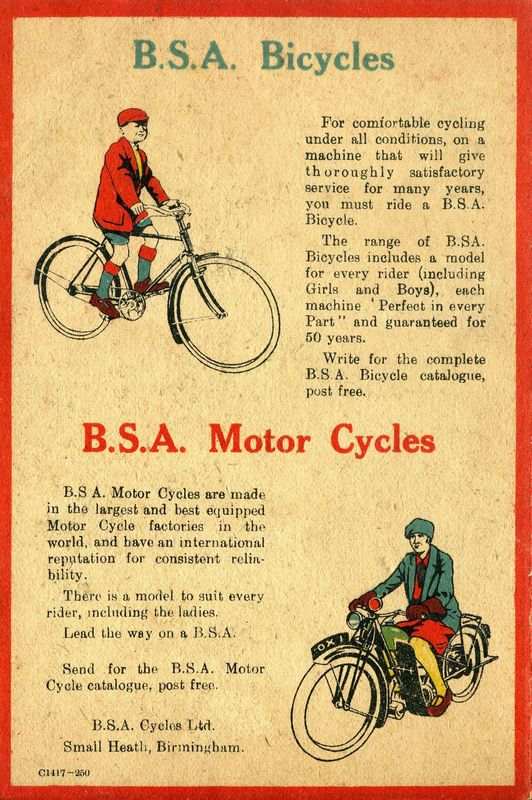 The rules are on the back on the game. Since the game is for "two, three or four players", I assume there were four counters. There might also be a die (mentioned in the rules) but in any case it would not fit too well in the envelope.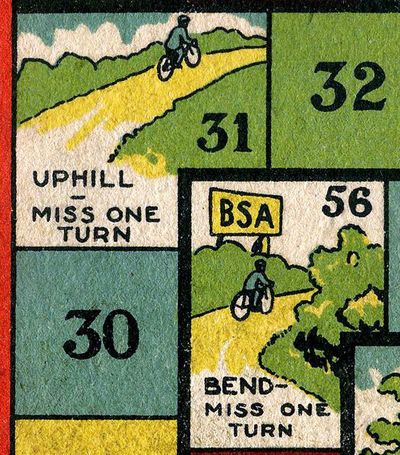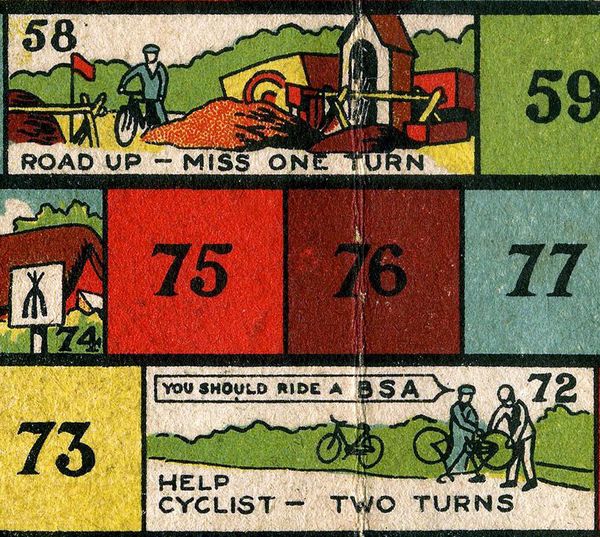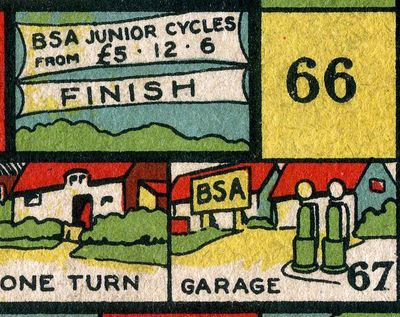 Sometime ago I received a present from David Wells, from TheOldToyShop.com. It was a small box, the size of a matchbox, with a carboard counter with a cyclist printed on it, which he had found in a flea market in England (thanks, again, David!). As you can see in the pěcture below the box has the inscription "Bicycle Race" on the top.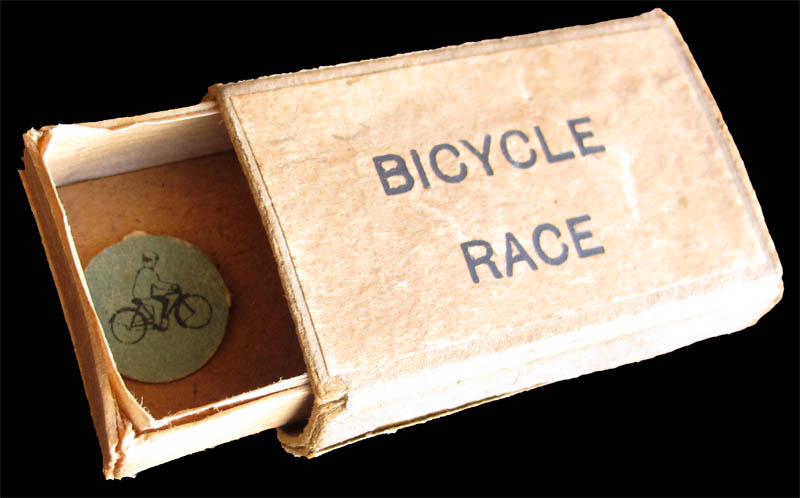 Since the box was found in England, I assumed it belonged to an English game, but I could not guess which. I tentatively dated it as "made at any time between the turn of the century and WWII", but that's how close I was to solve the mystery.

However, with my copy of the B.S.A. game I have received a carboard counter like this one. Compare the counter received with the game (left) with the one on the little box (right). Mystery solved!

I suppose that the box was adapted from a real matchbox by someone who did not want to lose the counters. Well, eighty years later there was still one remaining, but three (and possibly the die) were lost.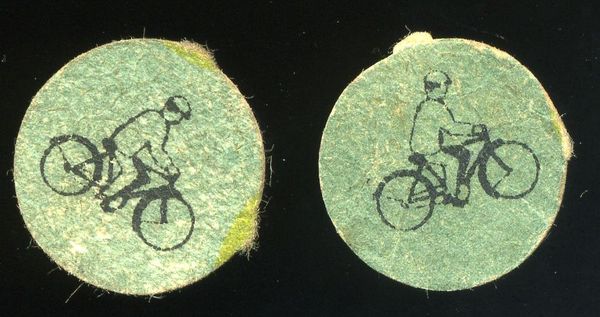 By the way, I am unlucky enough to have both counters in the same colour!
| | | | | |
| --- | --- | --- | --- | --- |
| | | | | |
| INDEX (MAIN) | ALL THE GAMES | ALPHABETICAL | CATEGORIES | WHAT'S NEW |