LA IV VUELTA CICLISTA A ESPAÑA
Marce/Almanaque Chicos, Spain, 1943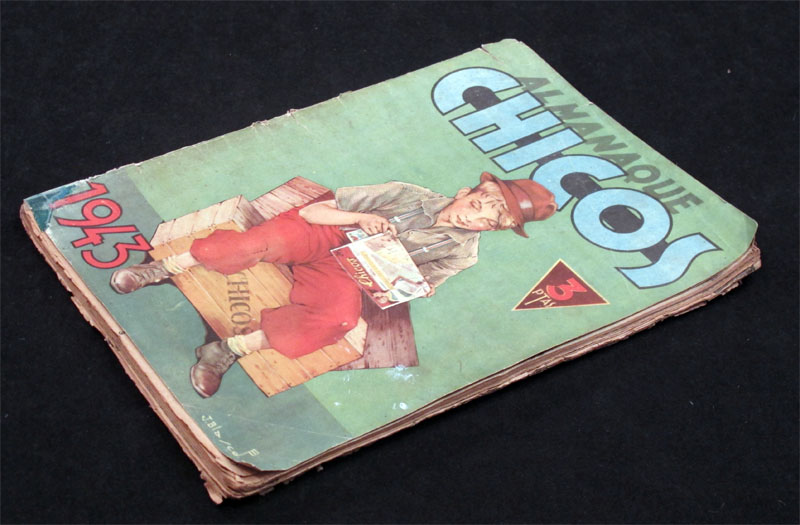 One of the first (if not the first) game dedicated to the Vuelta, included in the 1943 edition of the Almanaque Chicos magazine. It features the stages of the 1942 edition of the Vuelta. This was only the fourth edition of the Vuelta, since the race was organized for the first time in 1935 and was interruped between 1937 and 1940 due to the Spanish Civil War. It was interrupted again in 1943 and 1944 due to Spain's precarious economic situation.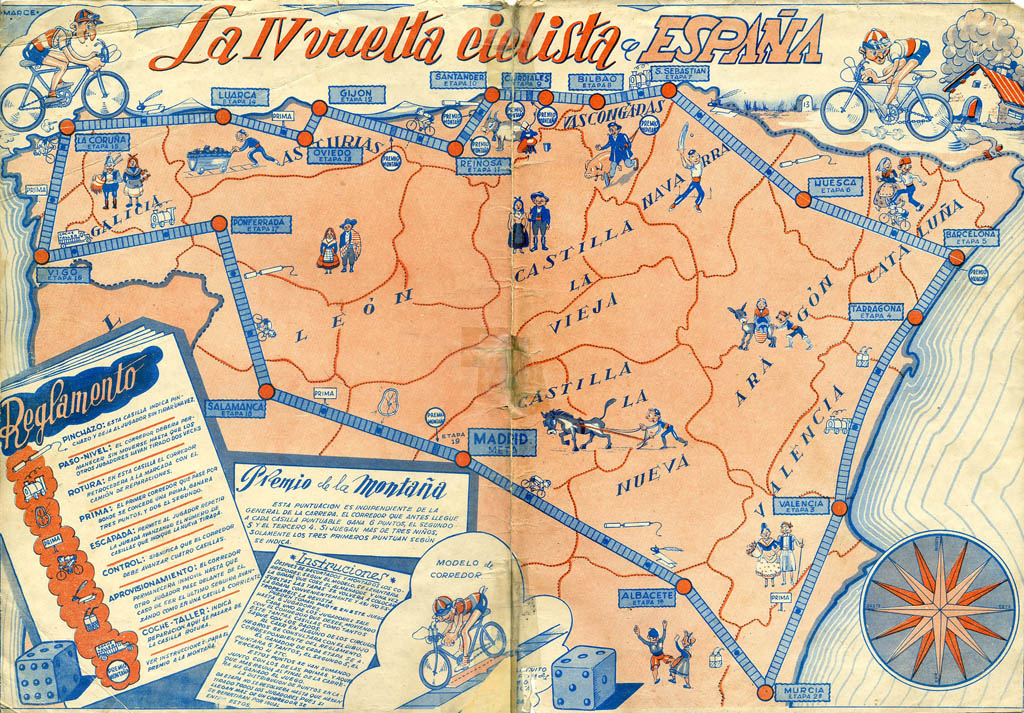 The game is in the inside of the magazine's cover. The instructions say that you have to remove the staples to be able to play the game, and then replace them to protect the magazine. As you can see, these instruction were followed by the previous owner of the magazine. Unfortunately this is not too good for the board, as you can see
The players choose between five riders. The best-known of the lot, of course, is Vicente Trueba, winner of the first King of the Mountais classification in the Tour de France, in 1933.

Julian Berrendero (winner of the Vuelta in 1942, leader from the first to the last stages) and Delio Rodríguez (winner of 8 stages in 1942, and winner of the Vuelta in 1945) are also fairly well-known, at least between Spanish veteran cycling fans.

The other two are rather obscure: Federico Ezquerra won the Spanish championship in 1940 and the Volta a Catalunya in 1942, while Francisco-Antonio Andrés Sancho won the Spanish championship in 1939 and 1941, and Vuelta stages in 1941 and 1942.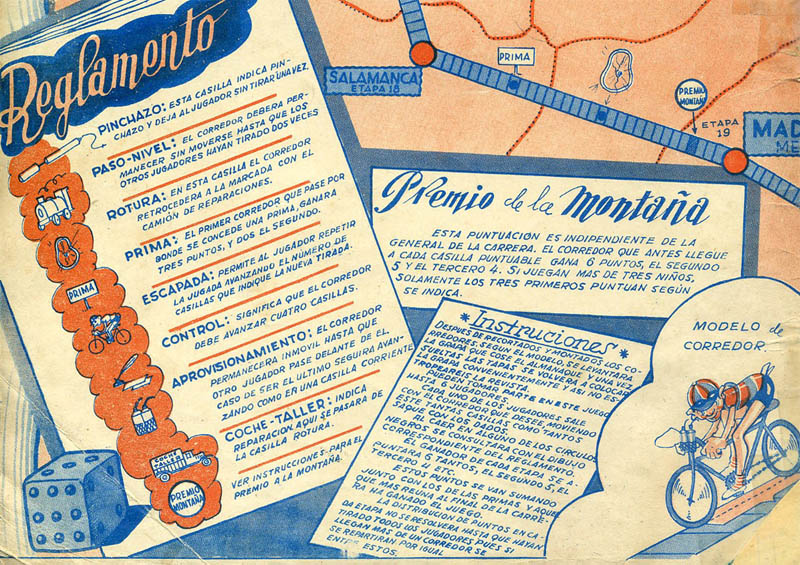 Fortunately, Ricardo Carreño, whom I must thank for first mentioning this game to me, has a board in better condition, and sent me the picture below where you can see that, since the riders are way too big for the board, the square on which riders stand is determined by the little mark on the side of the rider.
What is not mentioned is what happens when two riders are too close on the board, since there is no space to place them.
| | | | | |
| --- | --- | --- | --- | --- |
| | | | | |
| INDEX (MAIN) | ALL THE GAMES | ALPHABETICAL | CATEGORIES | WHAT'S NEW |