THE RACE FOR THE LIFE-SIZED CITY
Mikael Colville-Andersen, Erik Griswold & Dough Gordon / Copenhagenize, Danmark, 2014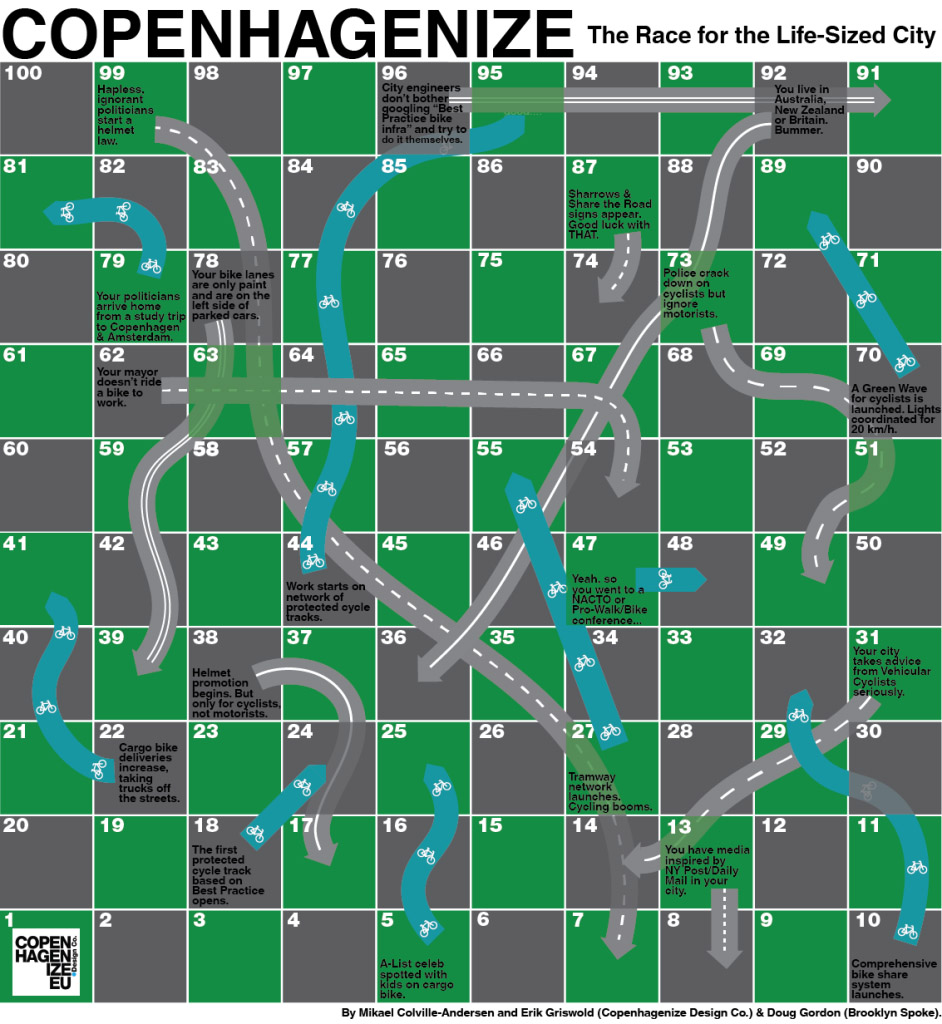 This is a game I stumbled upon while browsing the net. Of course it is just a simple roll-and-move game, but it is unusual enough in that it is not based on the game of goose, as 99% of such games are, but on the game of snakes and ladders.

This game is featured on the Copenhagenize Design Company blog, which states "online since 2007 and highlighting the cycling life in Copenhagen and around the world". Of course, although technically it is a race game, and it is (vaguely) cycling themed, this game hardly belongs to this site, but still...

I have included it in the print-and-play games section. There used to be a PDF available for download (although unfortunately the link is broken)

By the way, I am not even sure of the intended title of the game. It looks like "Copenhagenize" could be the name of the game but, until corrected, I have decide otherwise.
You can check the games' website here.

| | | | | |
| --- | --- | --- | --- | --- |
| | | | | |
| INDEX (MAIN) | ALL THE GAMES | ALPHABETICAL | CATEGORIES | WHAT'S NEW |