DAS DANSOMMER RADTOUR-SPIEL
Dansommer, Germany, ca 2000
Simple promotional game for the Dansommer company, which rents holiday cottages in Denmark. I have never seen a box for this game, so it was probably unboxed, and the riders and pedestrians (these are used for the game on the back) were probably punched from a separate cardboard sheet.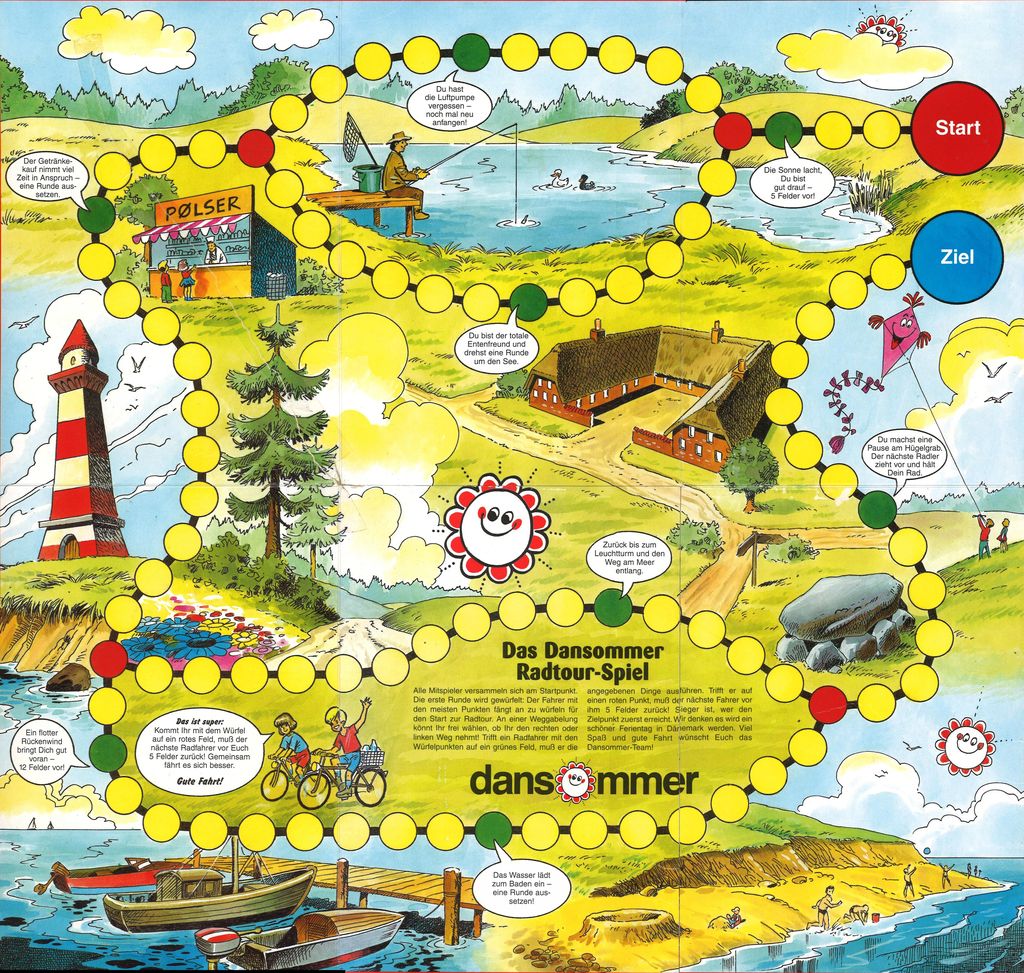 The game is obviously very simple and represents a little ride in the country. It belongs to the cyclo-touring games category, of course.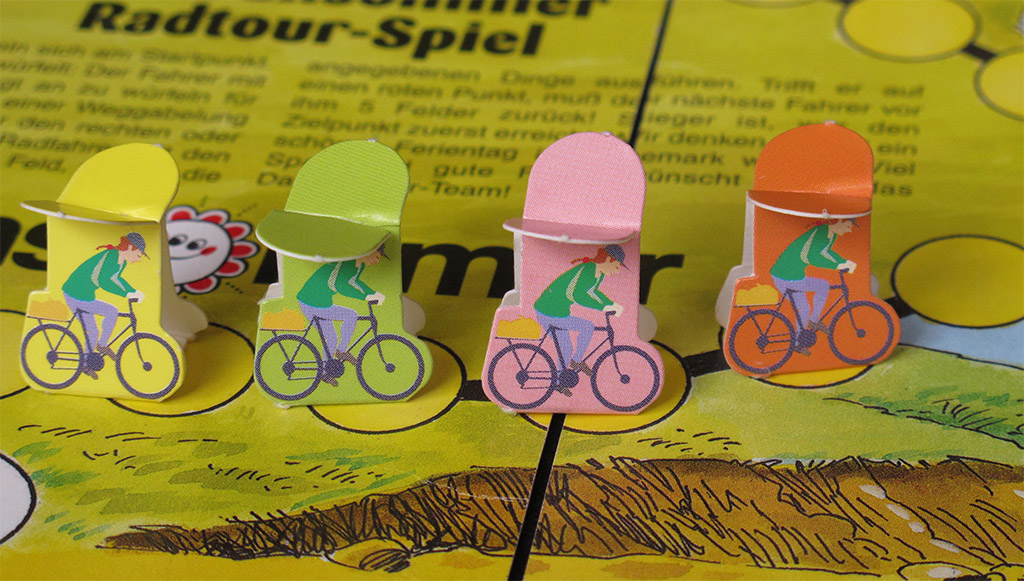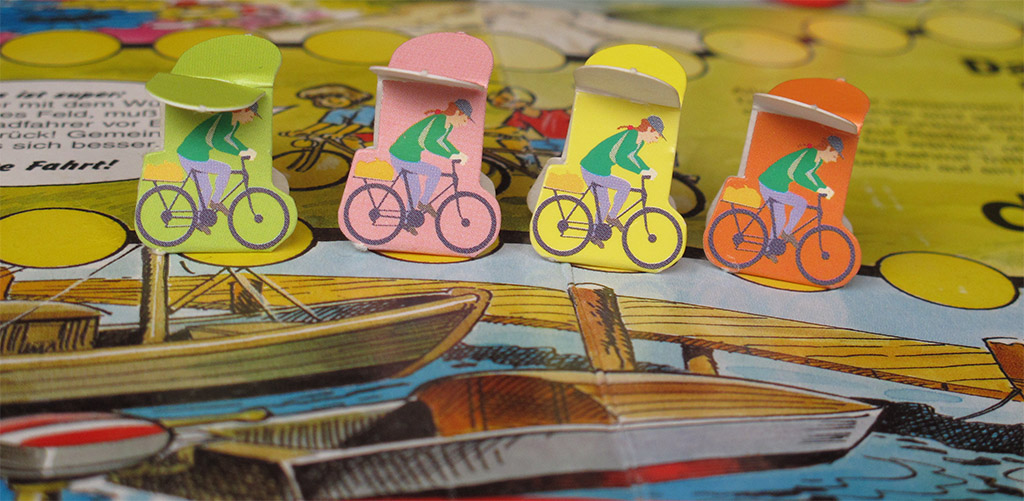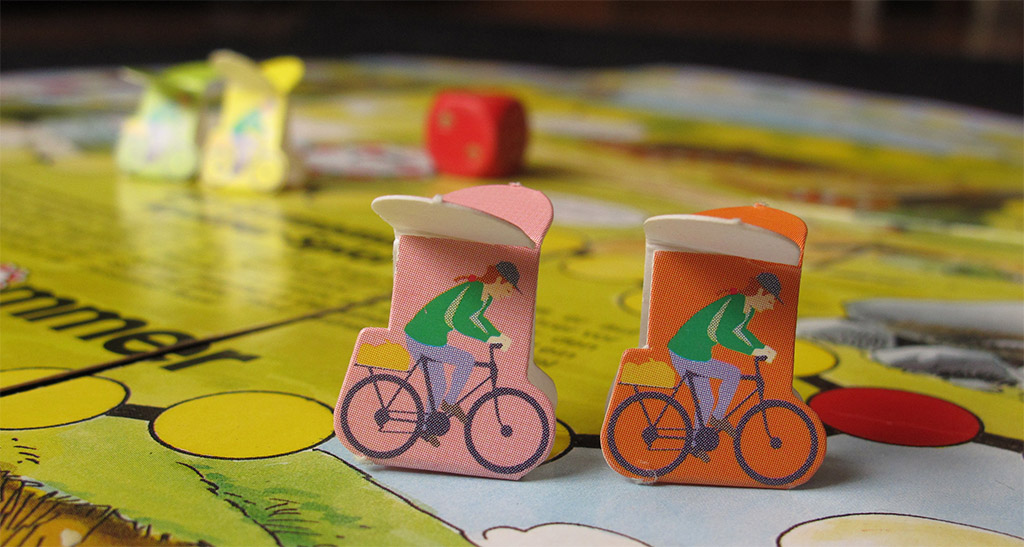 In the pictures you can see that the riders were punched out from a cardboard sheet. Of course this does not mean that the game did not have a box, but I believe it did not. I also believe the game probably did not have a die (and the one pictured, which I received with the game, is probably not original... though you never know).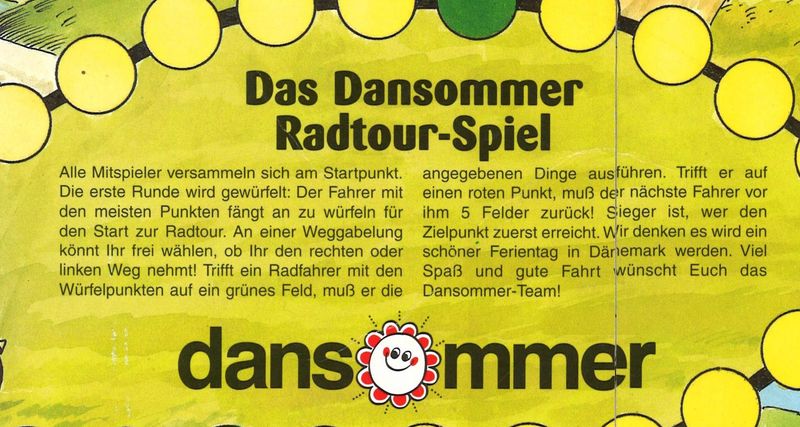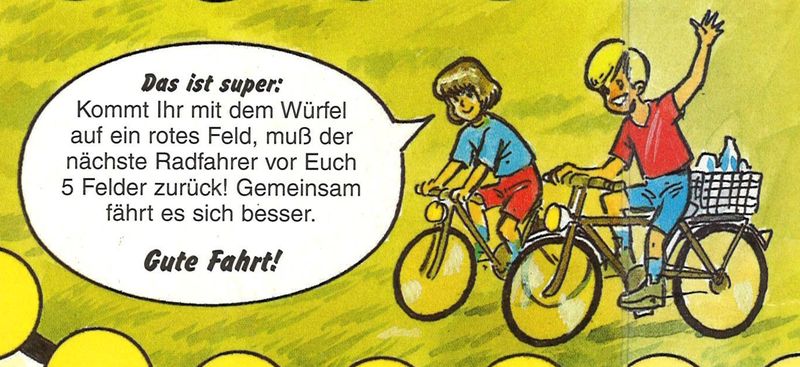 The instructions are printed on the board, and of course they are very simple.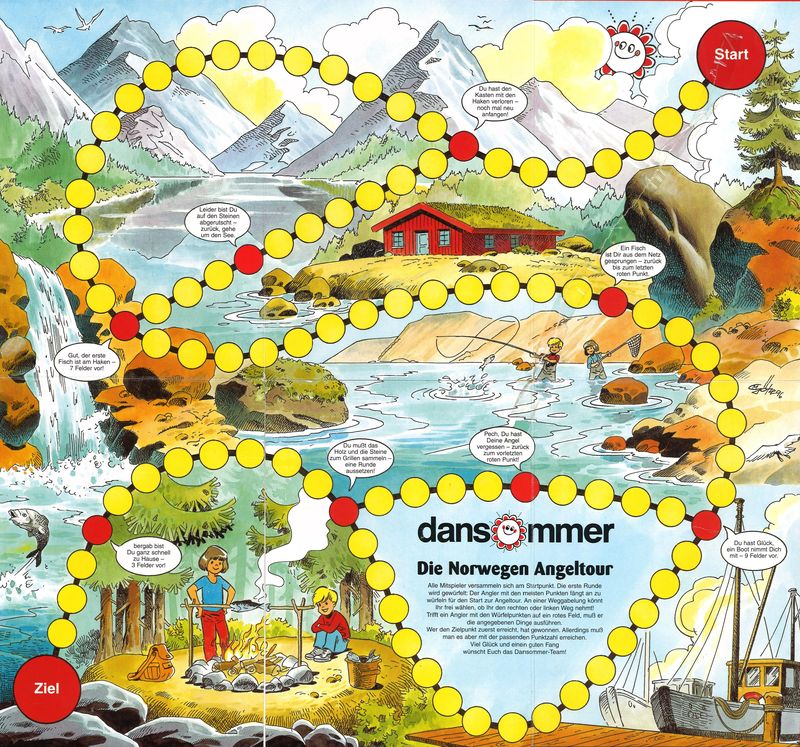 On the other side of the board there is another game which represents a fishing trip in Norway. No bicycles in this one, but pedestrians (not displayed) instead.
Thanks, Eamon, for this one!
| | | | | |
| --- | --- | --- | --- | --- |
| | | | | |
| INDEX (MAIN) | ALL THE GAMES | ALPHABETICAL | CATEGORIES | WHAT'S NEW |