L'ÉCHAPPÉE BELLE
Région Auvergne-Rhône-Alpes, France, 2023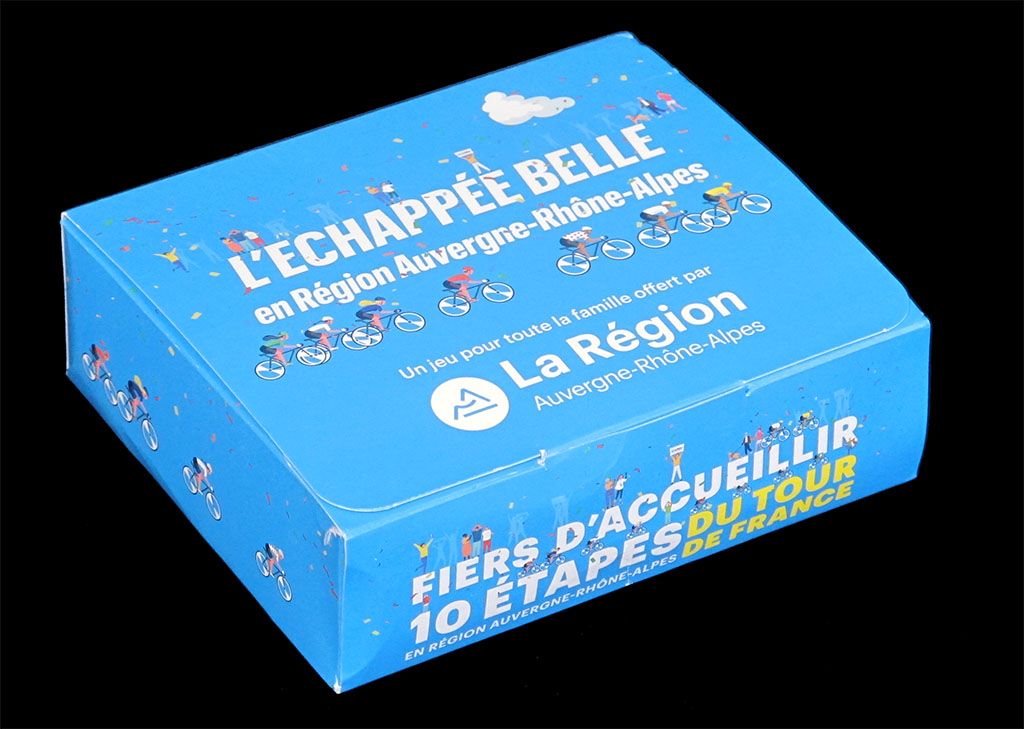 This small (13x11x4 cm) box contains a small game offered as a promotion by La Région Auvergne-Rhône-Alpes during the 2023 Tour de France. It is a quiz game with simple questions meant to be played by (or with) young kids.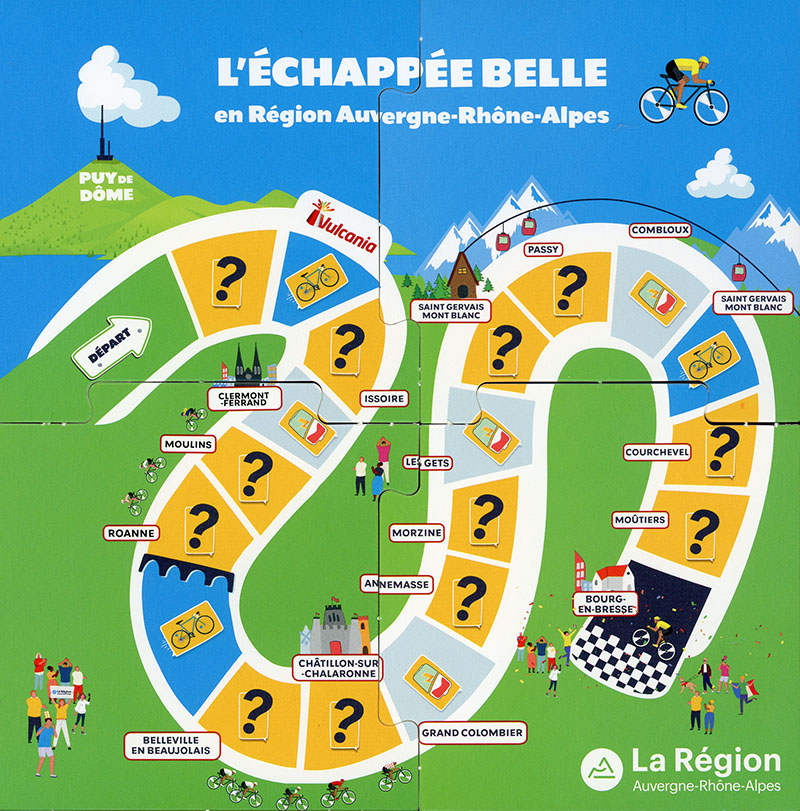 The assembled board measures only 20x20 cm.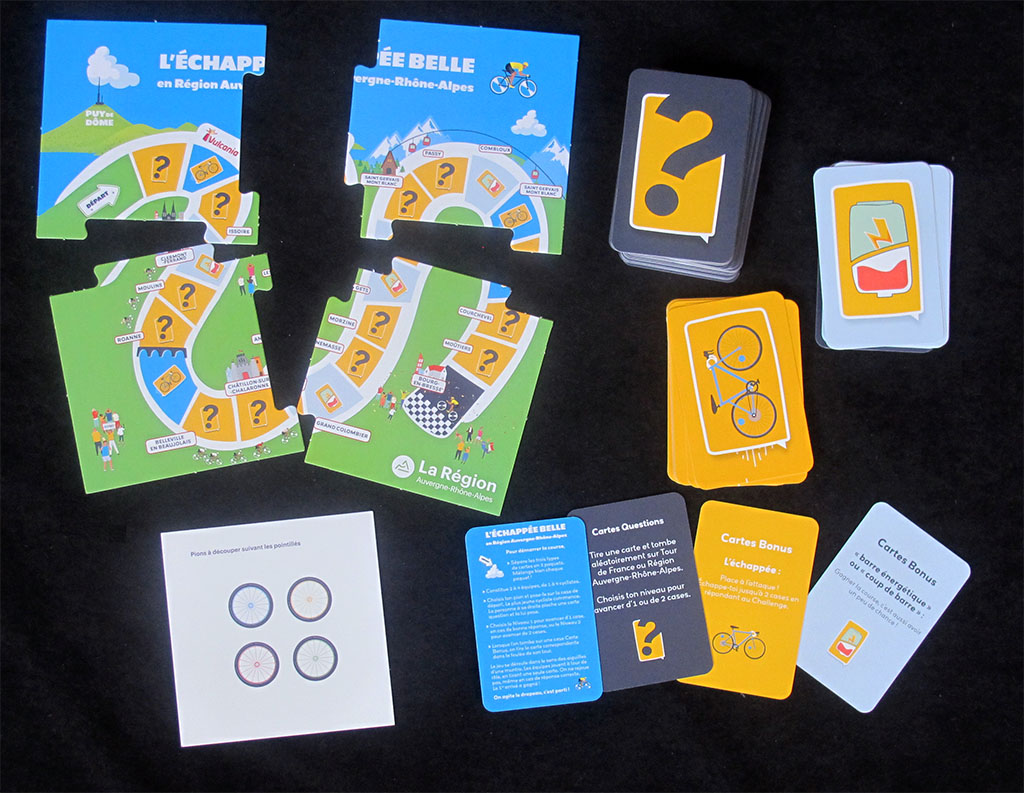 Contents of the box

Three different types of cards

There are two game levels (what for?). If you chose level one, you advance one square at a time; if you chose level two, you move two squares at a time (until a card says otherwise, of course). The most surprising thing is that "level 2" questions do not appear to be more difficult than "level 1 questions" (though I admit that I have not bothered to check them all). Since level 2 makes a shorter game, we could say that level 2 is easier than level 1, which is rather counterintuitive.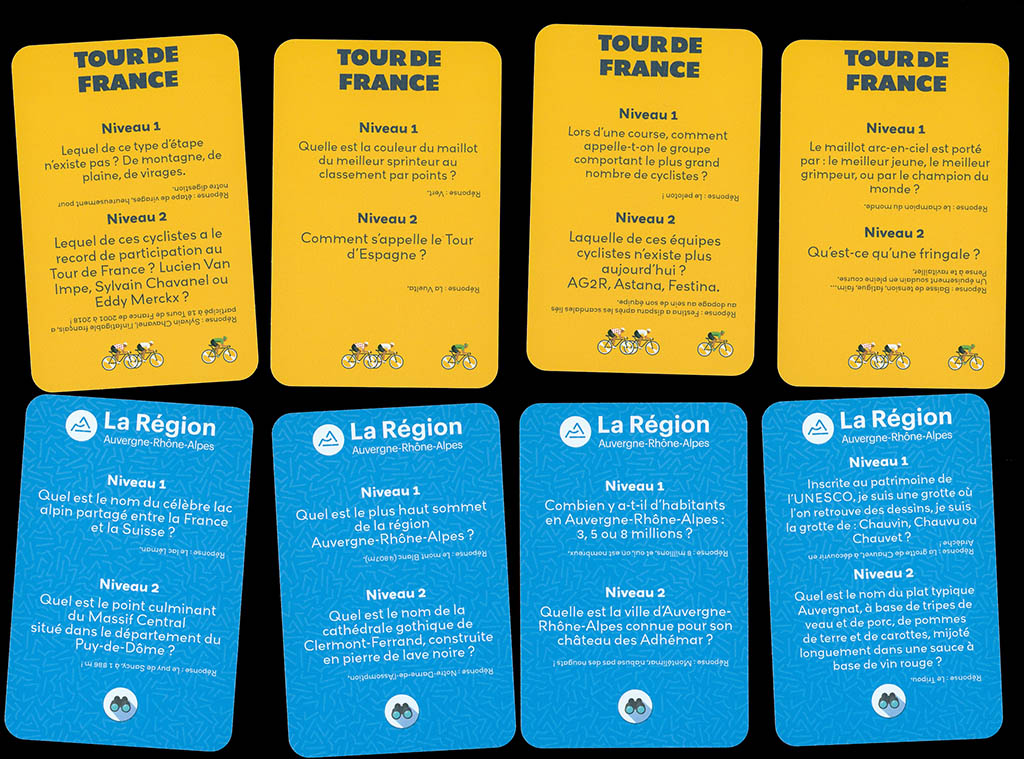 When you turn a question card, you can find either a cycling-related question or a question about the Auvergne-Rhône-Alpes region.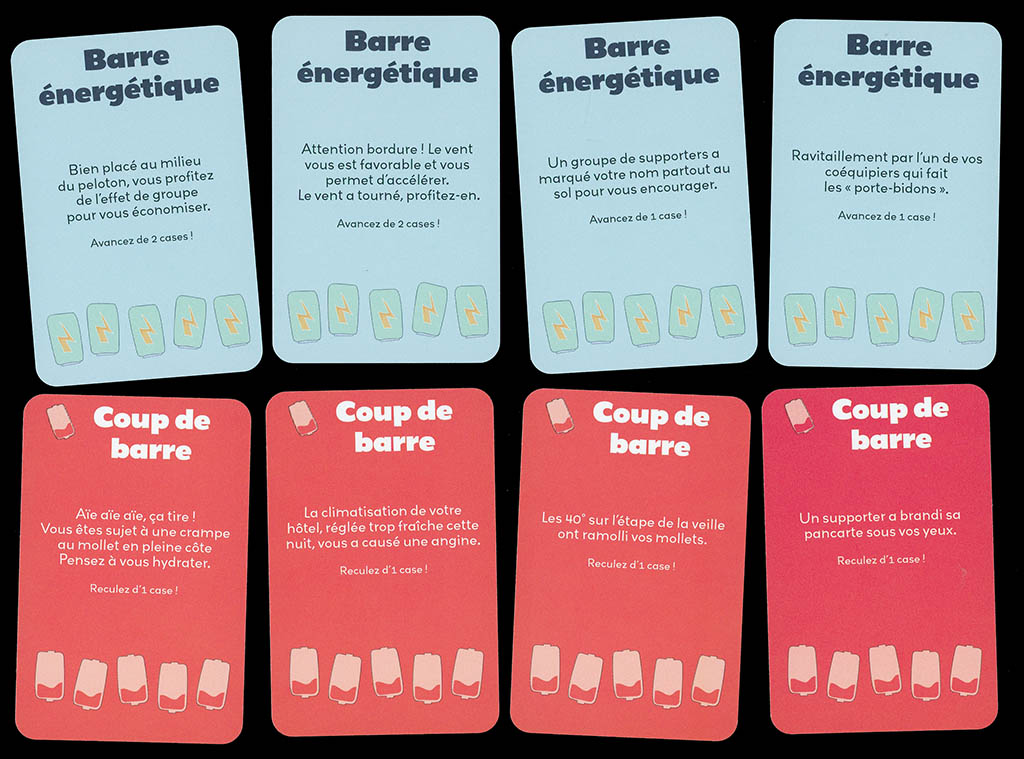 Chance (called "bonus") cards "Barre énergétique" (good) and "Coup de barre" (bad). Untranslatable play on words here.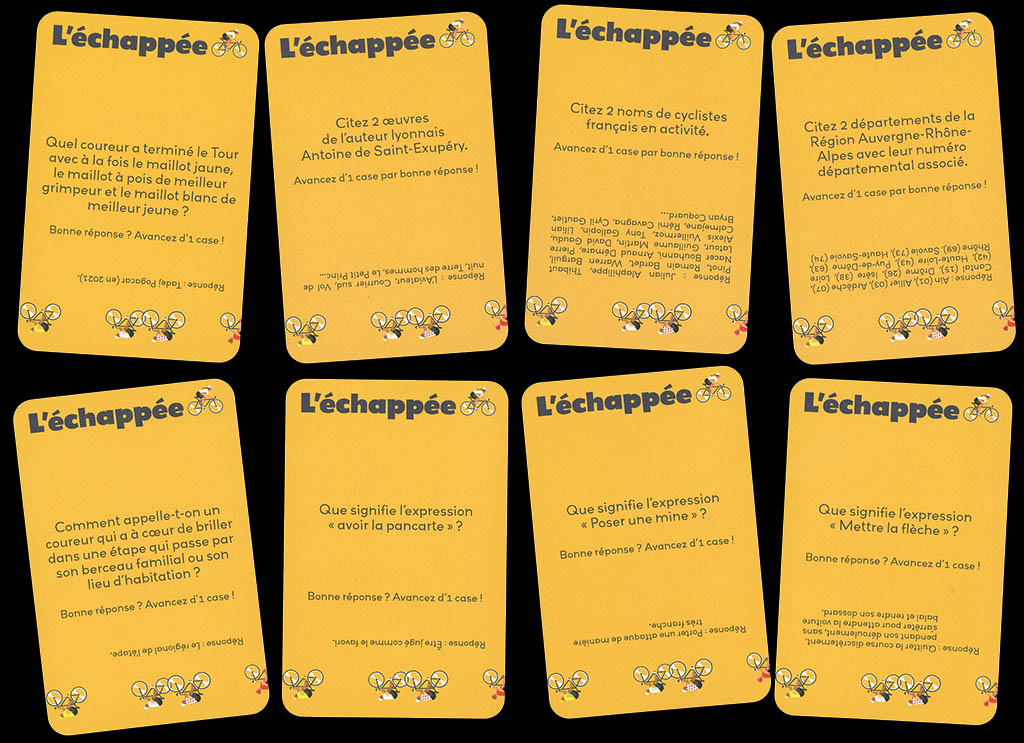 These are also described as "bonus cards", but these are not chance cards.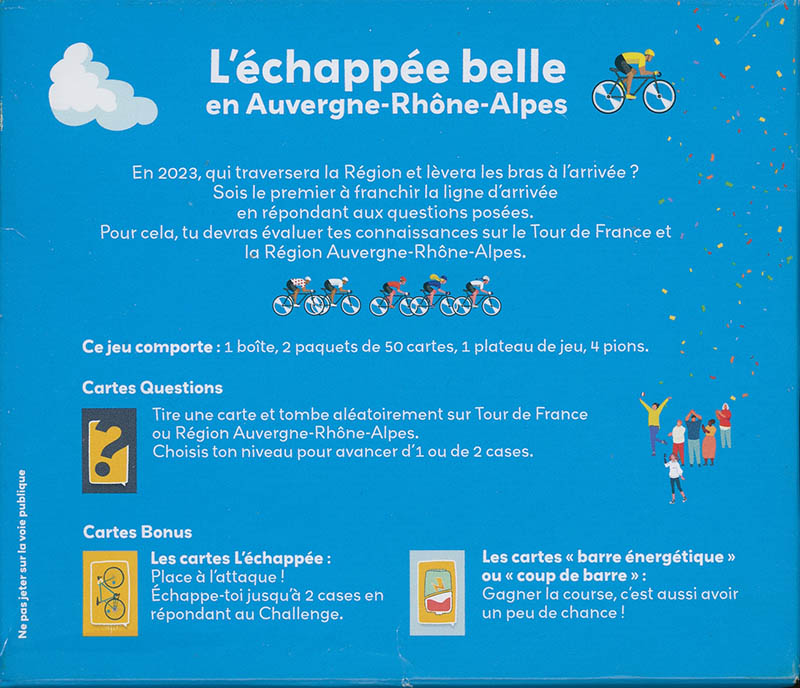 Back of the box

Thanks again, Didier, for the tip
Description written in October 2023
| | | | | |
| --- | --- | --- | --- | --- |
| | | | | |
| INDEX (MAIN) | ALL THE GAMES | ALPHABETICAL | CATEGORIES | WHAT'S NEW |