L'ÉCHAPPÉE INFERNALE (version 2009)
Jérôme Valadie/Varo Éditions, France, 2009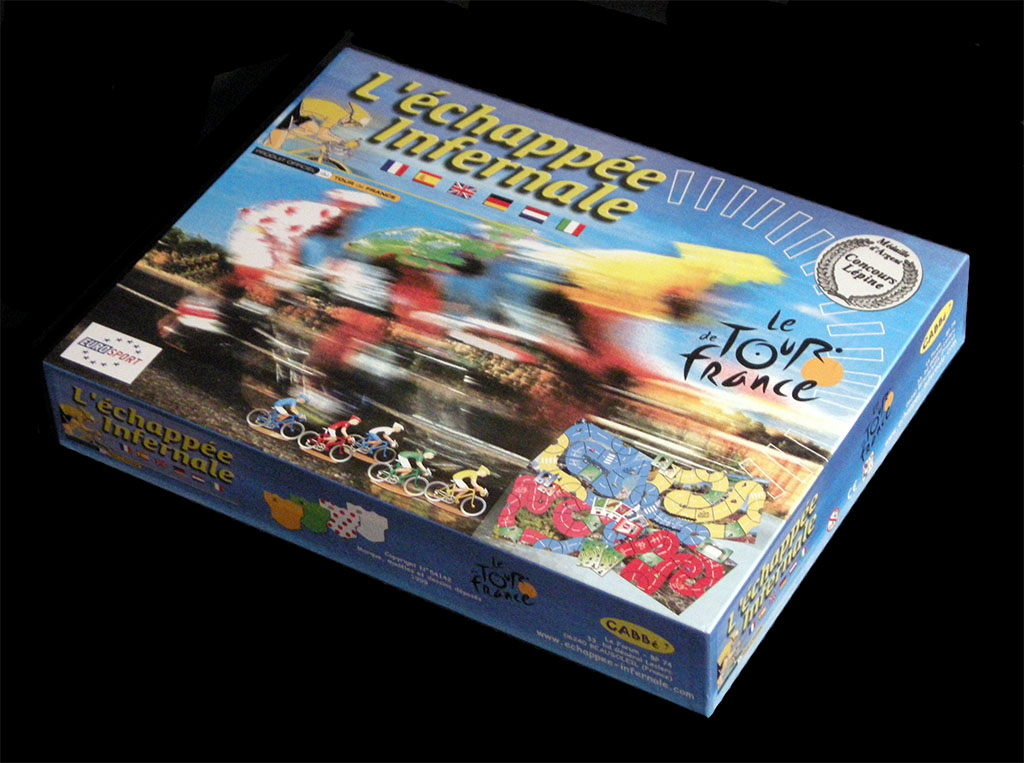 This is a revision of the 2001 Échappée Infernale which was the official game for the 2010 edition of the Tour de France. For this new edition, the game has been modernized: The old Cofalu riders have been replaced for some much more modern-looking specially designed for this game. The board has changed too. Now it features different sections for high mountain (red), medium mountain (pink), up-and-downs (yellow) and plain (blue).

The rules have changed too. Now they are a little more complex. We have different kinds of riders (climber, sprinter, "puncheur") and consequently we also have different types of terrains, four different types in fact (In the 2001 version of the game all riders were similar and there was only a climb in the board).

The changes are important enough for me to consider it a different game, a more ambitious one. I am not sure that they make it a better game though, it just targets a somewhat older public.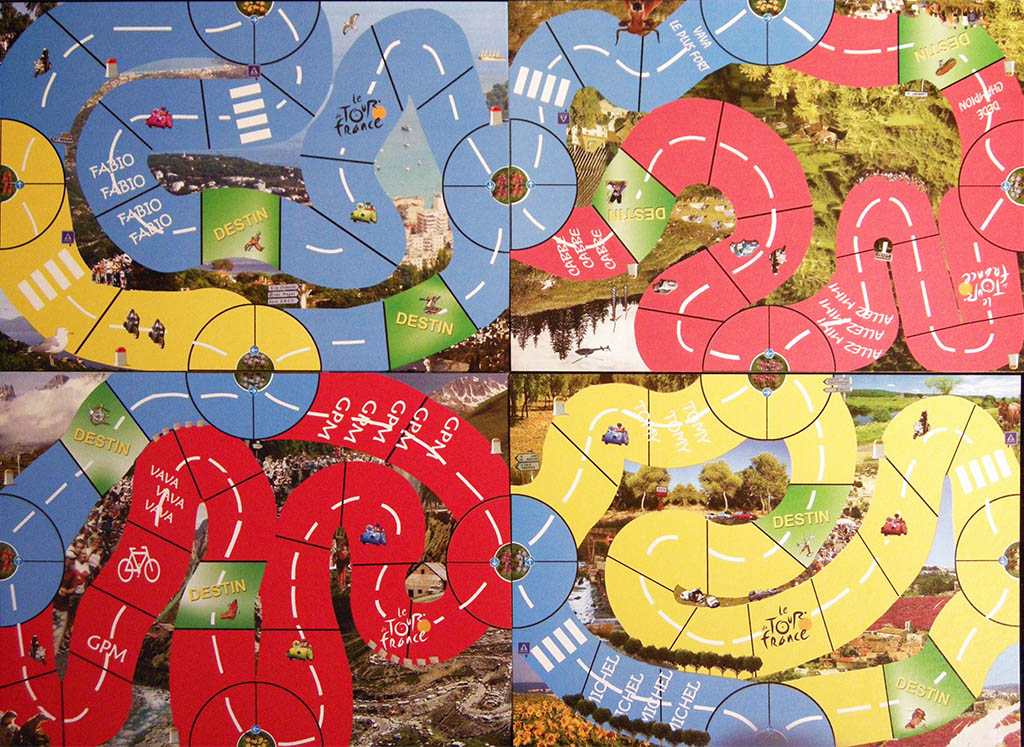 The 2009 board consists of 4 different panels assemblable at will, offering different race configurations.
You need some trafic signals in the roundabouts. Nice idea. Unfortunately, the result is confusing sometimes.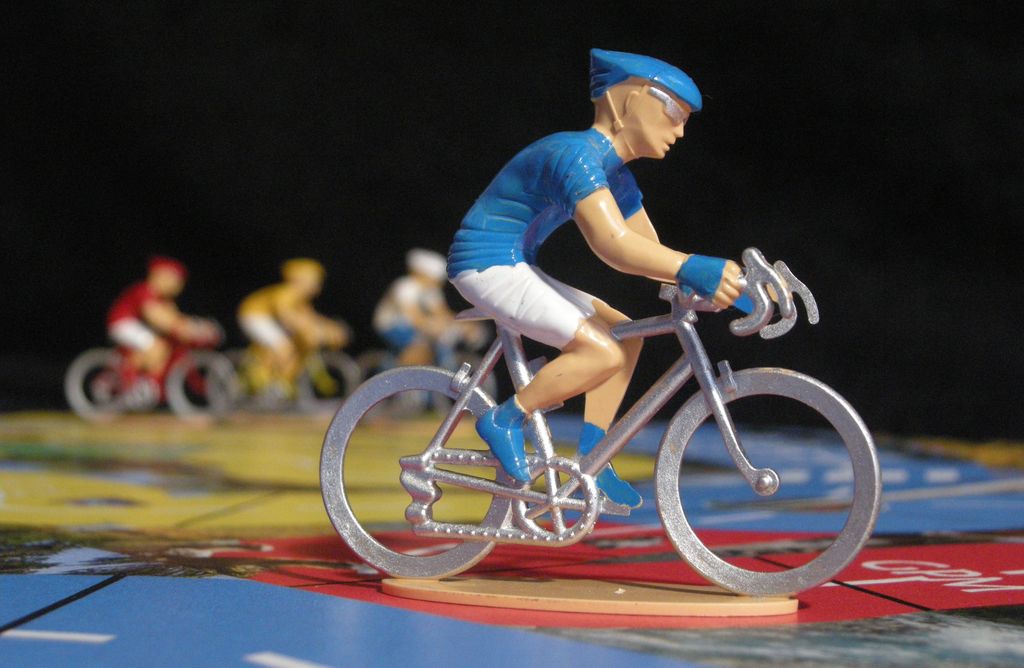 The new riders are a nice improvement upon the old version. They are nicer and (very important!) they are more stable. Furthermore, since the riders are already painted, the stickers are not needed anymore, though they are still included, and you can still buy additional teams from the game's website.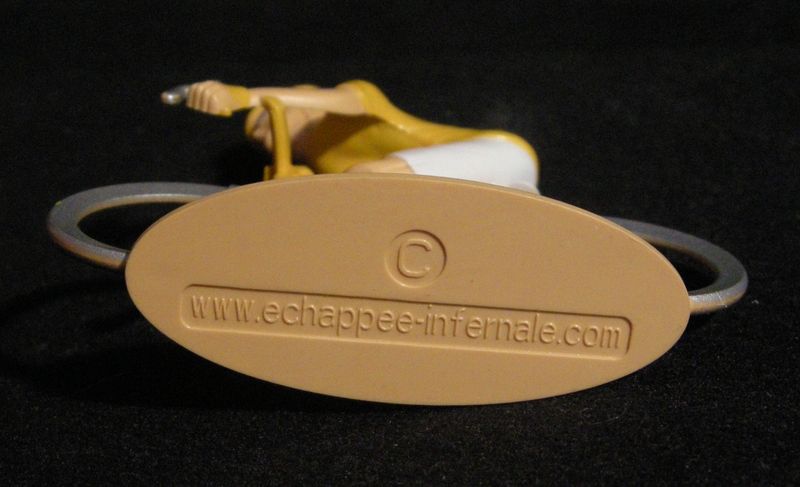 And they are specially made for this game!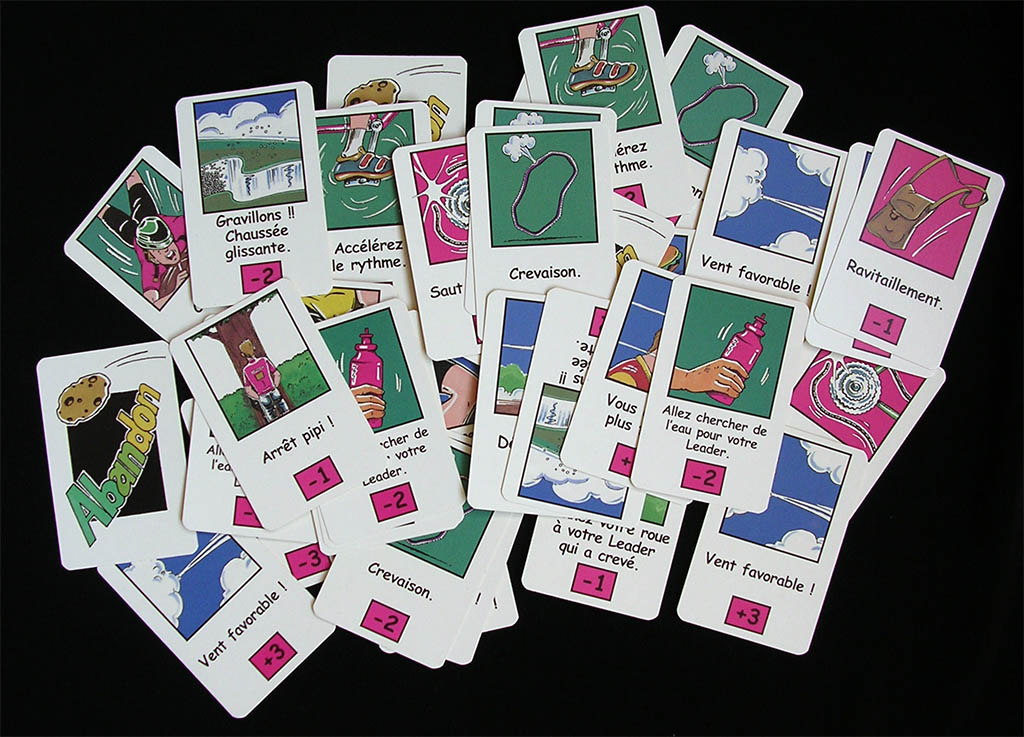 The cards are the same in both versions of the game.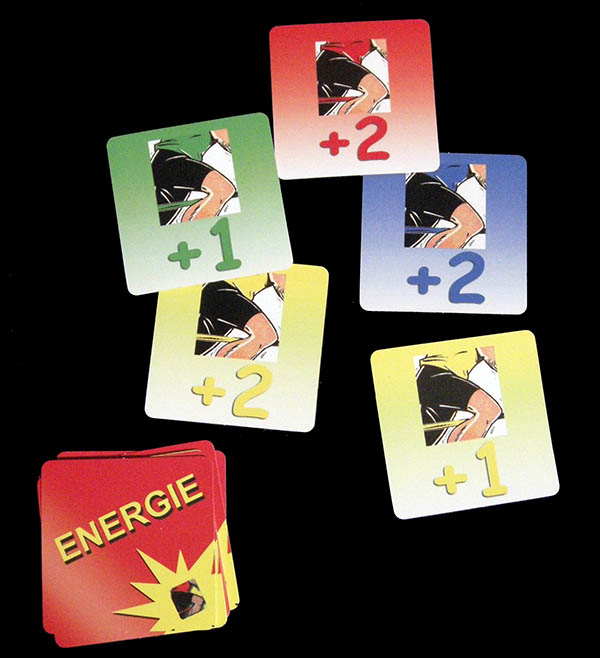 The energy points, though, are new.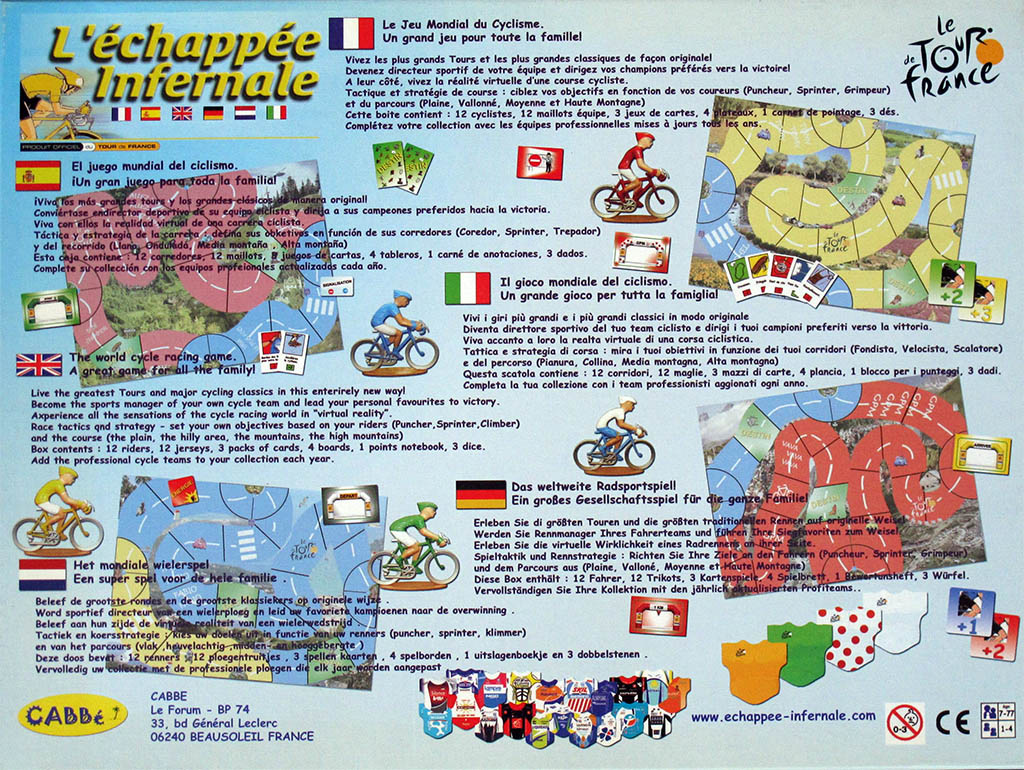 The bottom of the box offers multilingual information
The best of this game is the presentation (in both versions). I personally prefered the older board but the new riders are much better.
click here for more info on this game:
www.echappee-infernale.com
| | | | | |
| --- | --- | --- | --- | --- |
| | | | | |
| INDEX (MAIN) | ALL THE GAMES | ALPHABETICAL | CATEGORIES | WHAT'S NEW |