EL JUEGO DE LOS CICLISTAS
Nacho Lavernia, Spain
2000's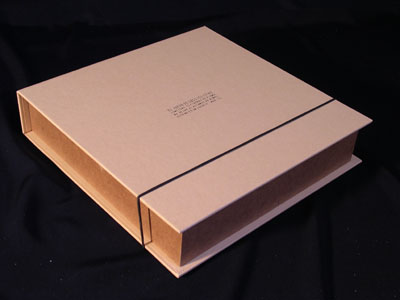 A very beautiful game from Spain, with 15 metal hand-painted cyclists, wooden box, and recycled cardboard chips and board parts. The rules are simple but elegant, and work better with more players. They remind a little of "Eddy Merckx".

There are additional rules in the game's website, but I think they are not really necessary. Though only 5 teams are provided, you can purchase another game and get a set of 5 different teams (there are two versions of the game, with different sets of teams).

The main problem with this game is that it costs 180 €. While the fact that it is a manufactured in small quantities and with grat care may account for its high price, it is a pity that not everyone may be able to afford it. However, you can download the rules for free at the game's website and make one with cheaper materials (you can even use the ones in the "make your own game" section of this site). All things considered, this game is somewhere between a luxury object and a free game. In fact, it is both of them.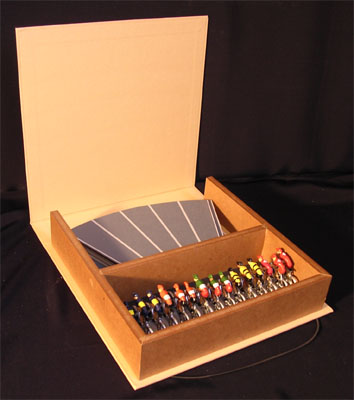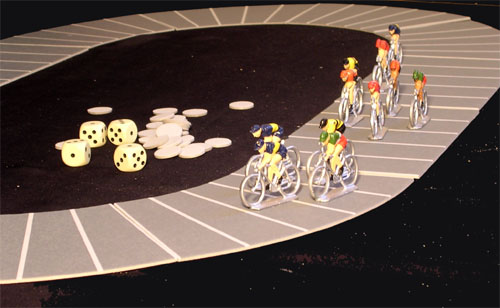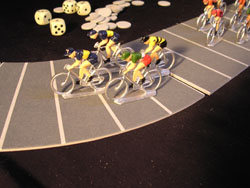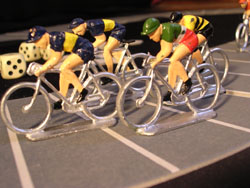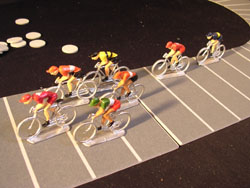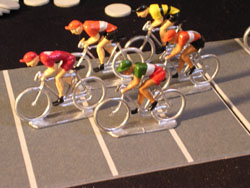 click here for more info on this one:
www.eljuegodelosciclistas.com
| | | | | |
| --- | --- | --- | --- | --- |
| | | | | |
| INDEX (MAIN) | ALL THE GAMES | ALPHABETICAL | CATEGORIES | WHAT'S NEW |