GANSESPIEL WÜRFELSPIEL
Leonard Kahn, Germany, ca. 1910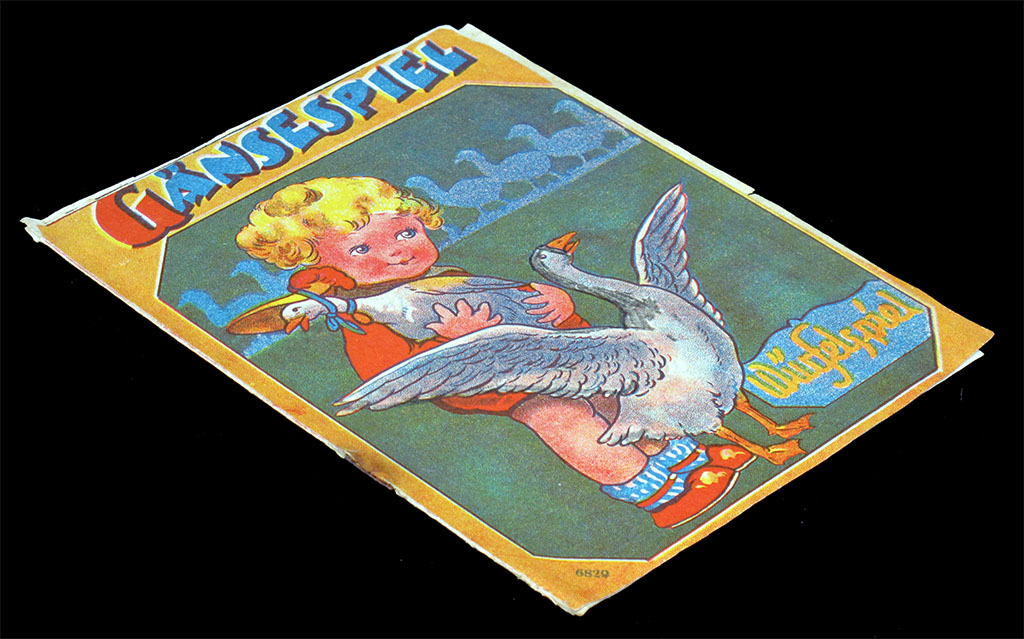 This is a small booklet (15 x 19.5 cms) issued by Leonhard Kahn, a store in Frankfurt am Main, possibly as a gift to his customers. It features a double-page game of goose and four smaller roll-and-move games, one of which represents a cycling race.


As far as I know, the Kahn family was forced to sell in the time of the Third Reich. It is mentioned in Benno Nietzel's book "Handeln und Überleben: Jüdische Unternehmer aus Frankfurt am Main 1924 - 1964" (Vandenhoeck & Ruprecht, Göttingen : 2012). In Frankfurt's Jewish Museum website there is an image of a later promotional game by Leonhard Kahn.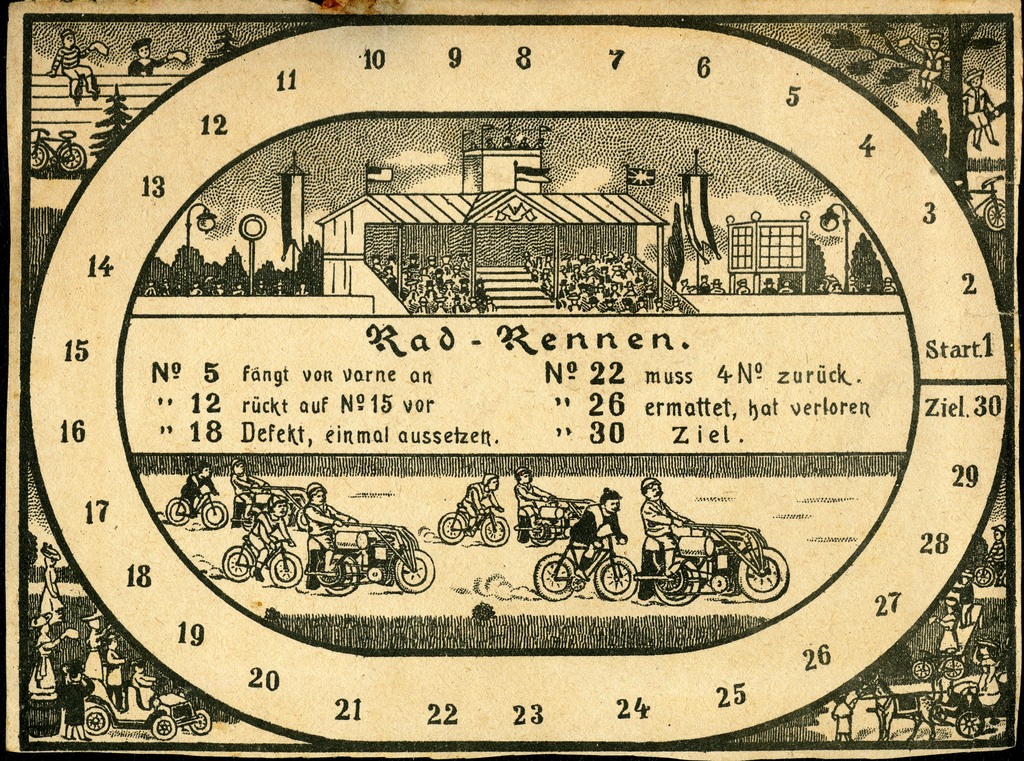 The cycling game is featured on a single page. It measures thus just 19.5 x 15 cms, probably smaller that the size of the image on your screen (unless you are seeing this page on a mobile phone, of course)
By the looks of the riders and the pacing motorbikes, I would say this game was made before WW1.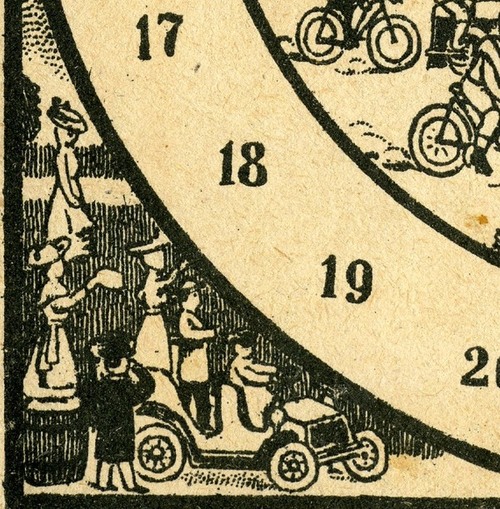 The car depicted on the bottom left corner is also pre-WWI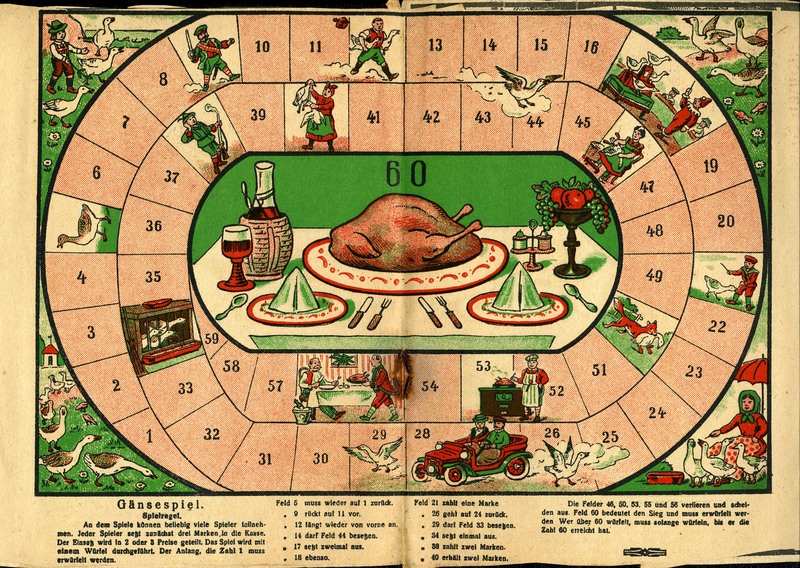 The star of the booklet is this game of goose, which is printed with two colours (plus black) and is displayed over two pages .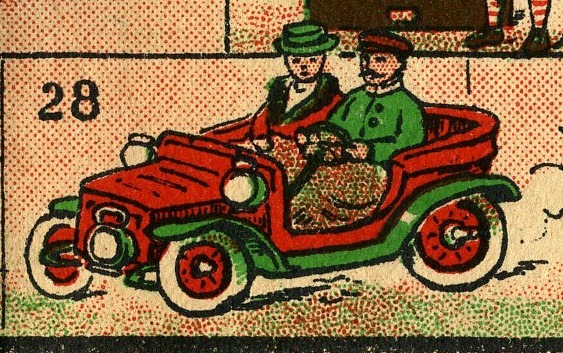 Another pre-WWI car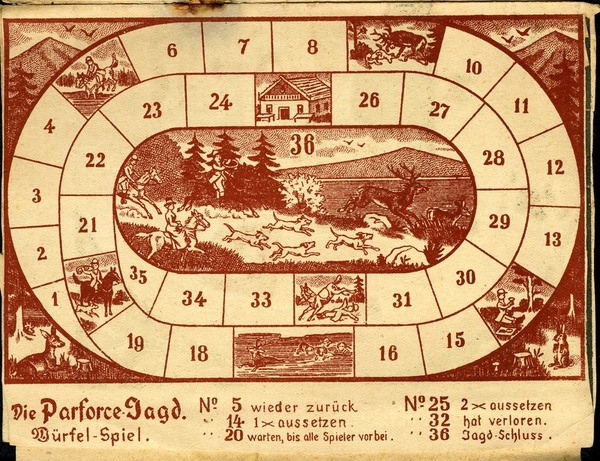 Hunting-themed game of goose
"Bedouin" game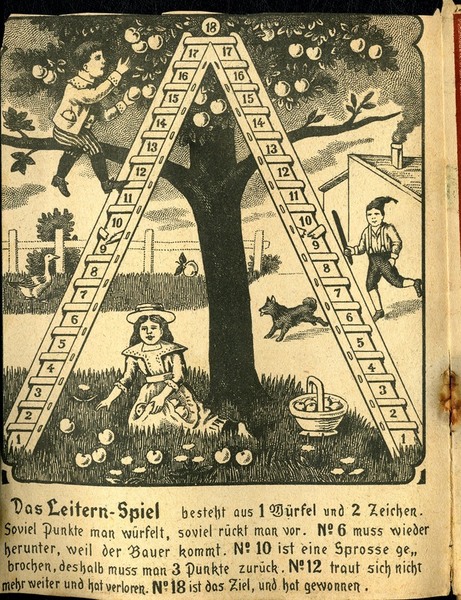 Ladders game.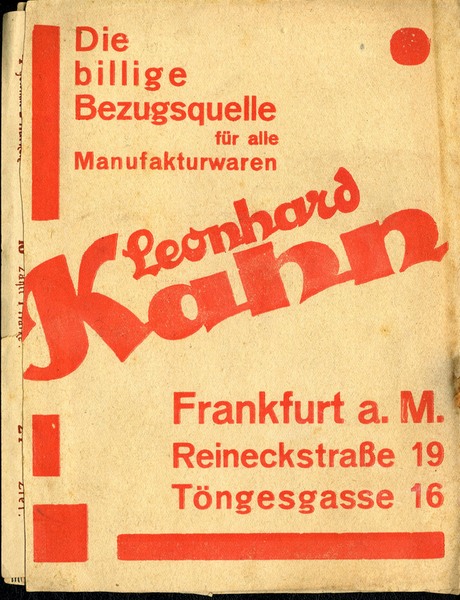 Back of the booklet


Thanks Stephan for the tip on this one!
| | | | | |
| --- | --- | --- | --- | --- |
| | | | | |
| INDEX (MAIN) | ALL THE GAMES | ALPHABETICAL | CATEGORIES | WHAT'S NEW |