GÉPAT
Gépat / Sprint International, France, 1980s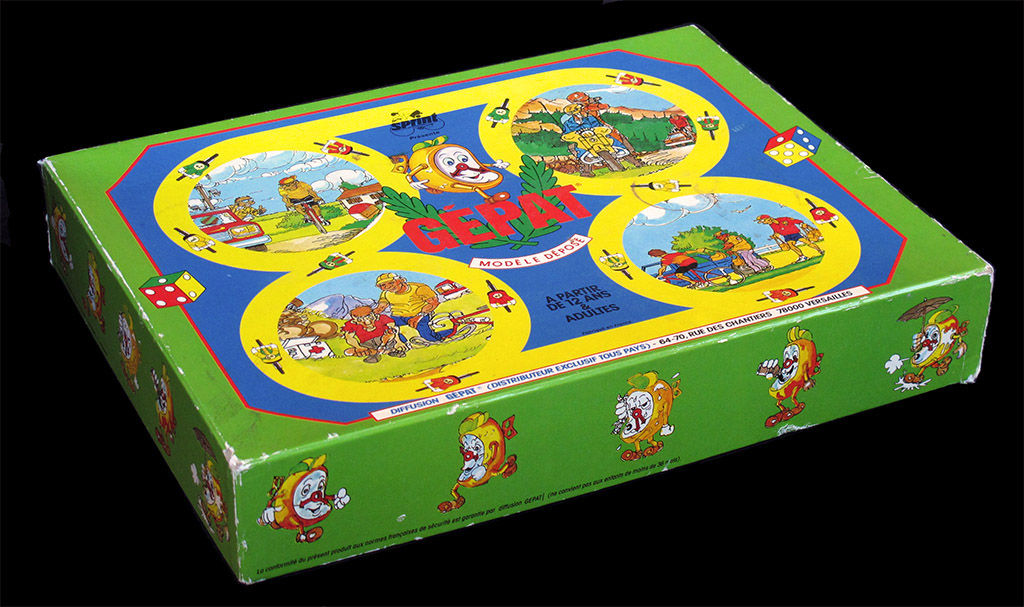 This is a hard-to find self-produced French game (or rather prototype) which I had been looking for for some years, and which I have finally been able to get with the help of my friend Didier Maria.

The game was made by two guys called Gérard and Patrick (that's where the GÉPAT brand comes from), and it was an ambitious project.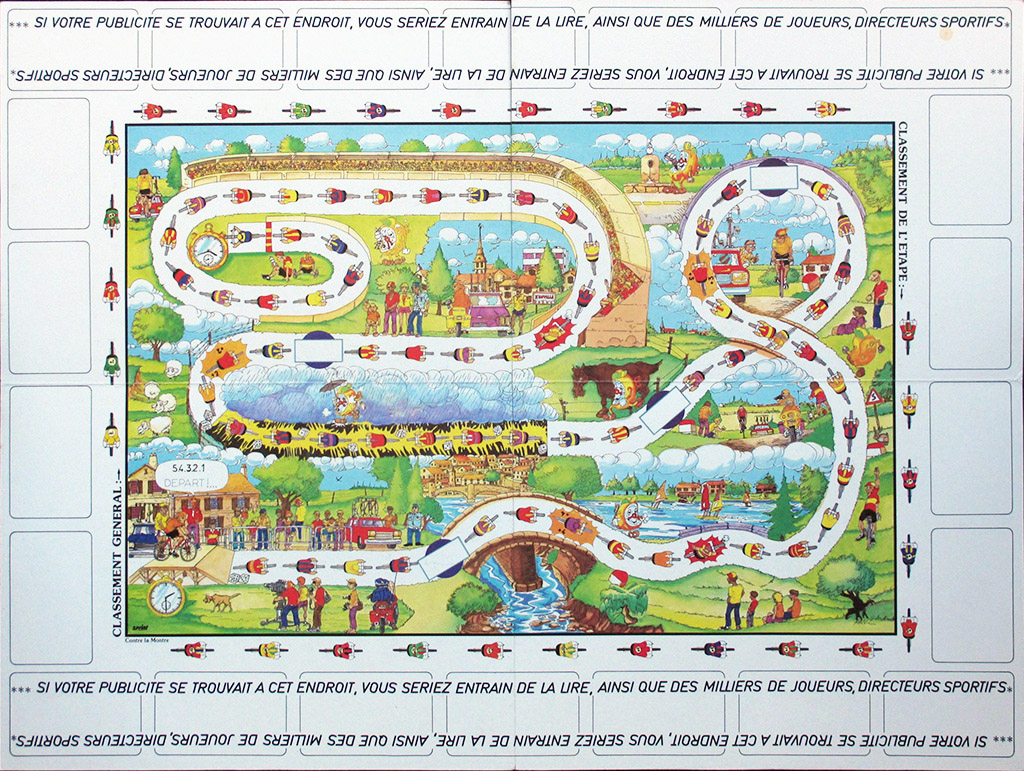 The first thing that calls our attention is that the boards have a big area in which ads should be present but are not. Obviously the game was intended to have a commercial edition (something which never happened).

There are two two-folded boards in the game, so that we have four different stages available. The one above is a time-trial.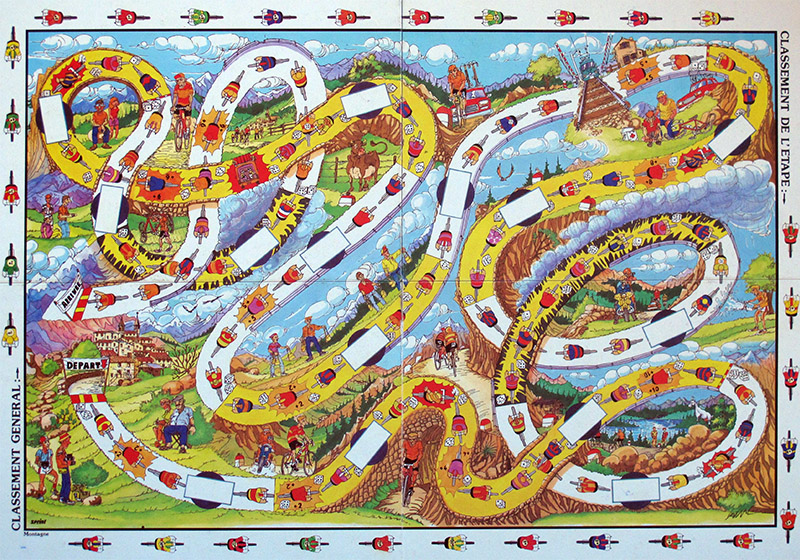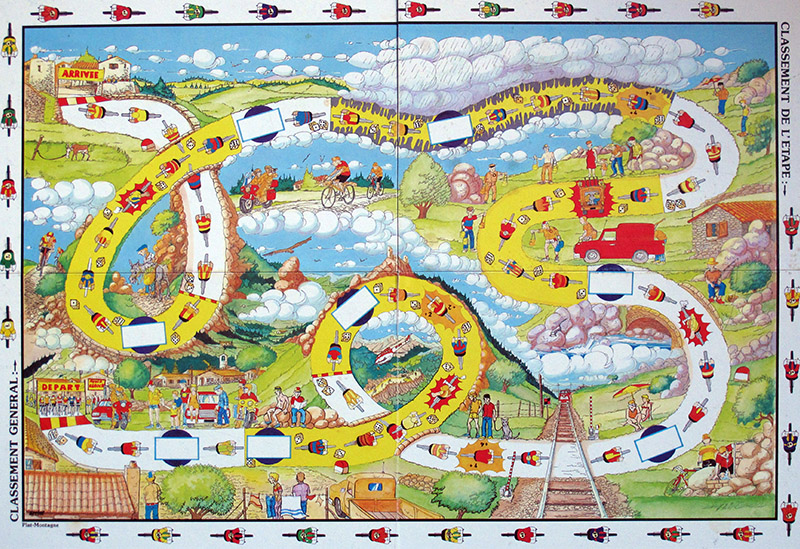 The other three stages are labelled "Plat", Plat Montagne" and Montagne". I have trimmed the pictures to leave out the blank area.

Of course, the game represents a stage race.

However, the game is very simple, Players manage teams of two riders. They roll two dice for each rider (except on certain parts of the track, such as climbs, where riders move with only one die) and move the riders accordingly.

Of course there are certain bad squares on the road which players must try to avoid. Players may decide which of their riders will move first, but that does not make a big difference in the end, although it is supposed to be a tactical element of the game.

We also find tactical cards, which players may keep until it is the best moment to play them.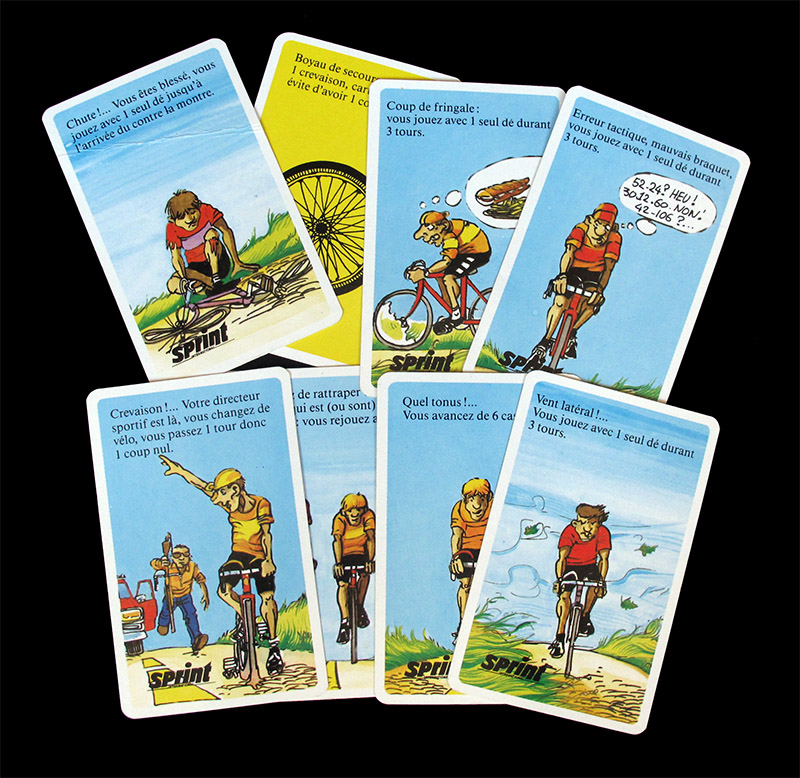 The paradox is that while the rules of this game are deceptively simple, they are written in such an ambiguous in the way that they are hard to understand. Let me tell you that this has some merit!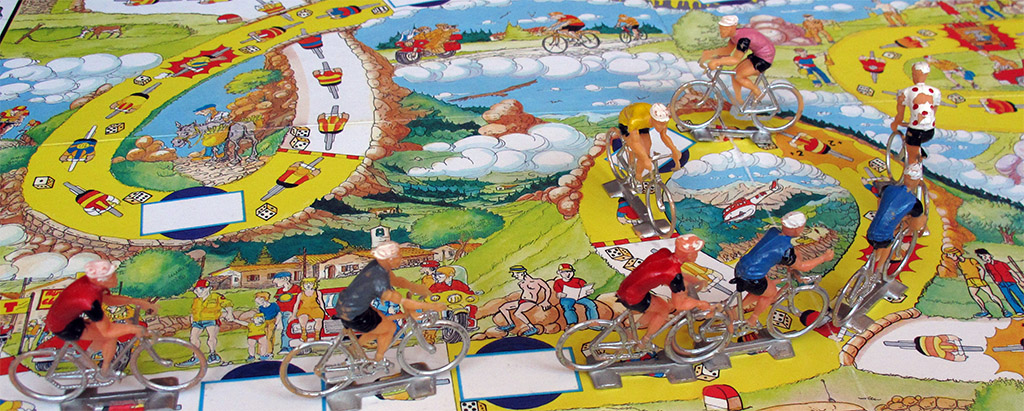 There are eleven cyclists included with the game. These are Cofalus of the type usual in the eighties (smaller than the later ones we find in some nineties' games). Apart from the eight riders needed to play the game (two for each of the four teams) we have one with the yellow jersey, one with the green jersey and one with the polka-dot jersey, which are supposed to be replace the leaders of the general, points and mountain classifications from the second stage on.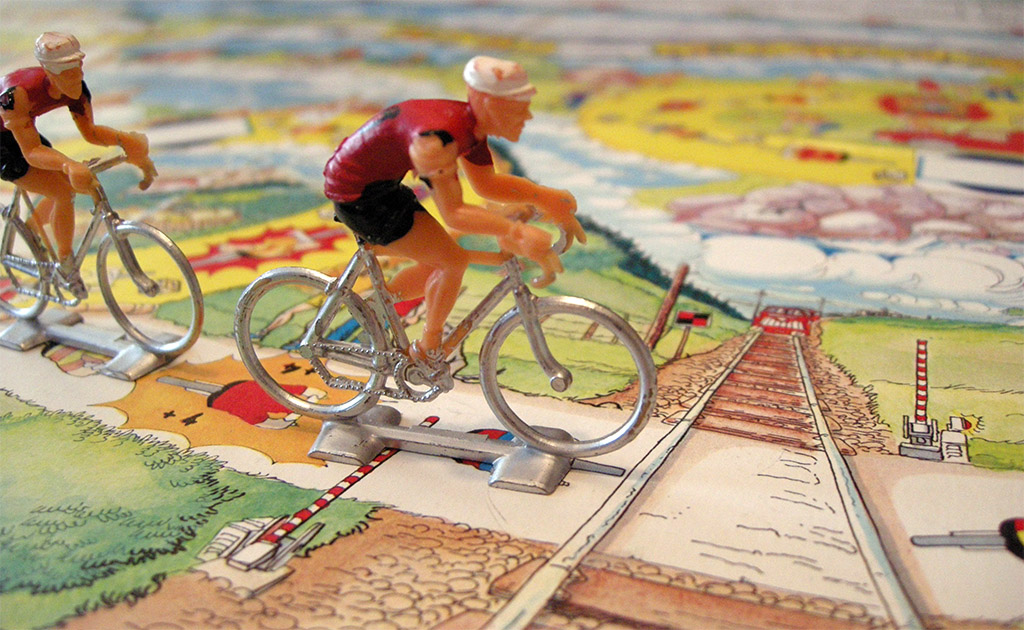 My favourite (by far) feature of the game is the level crossing.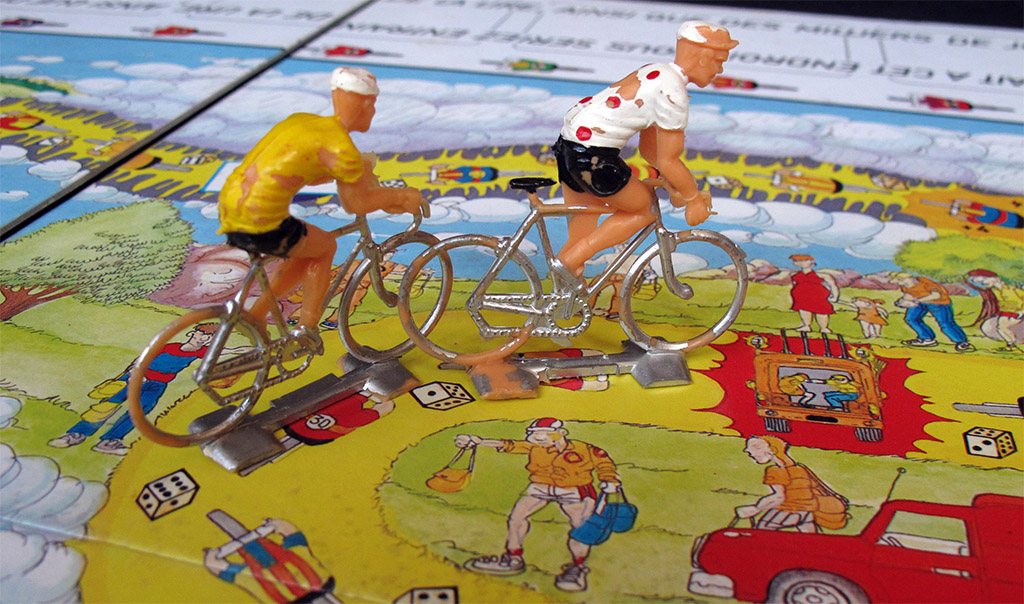 Here are the best climber and the GC leader. (My copy of the game is not new, as you can see: it looks like the riders have suffered seriuos falls)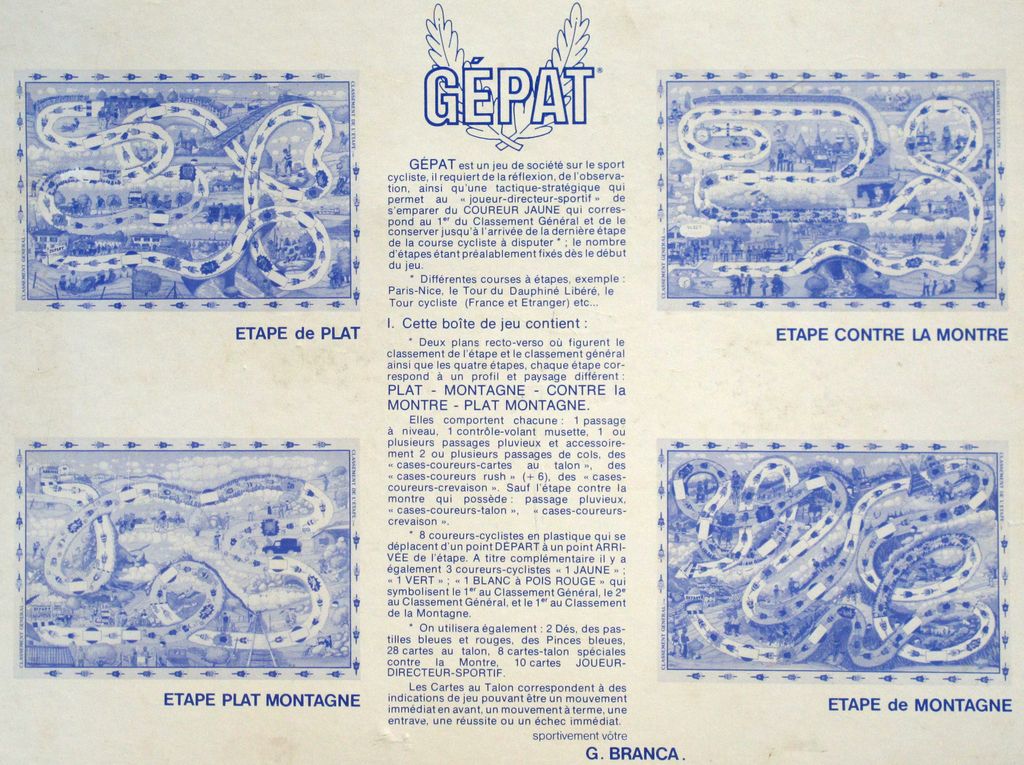 Bottom of the box. The "G" in "G.Branca" is probably the "GÉ" in "GÉPAT" (?)
Thanks, again, Didier for finding this one!

| | | | | |
| --- | --- | --- | --- | --- |
| | | | | |
| INDEX (MAIN) | ALL THE GAMES | ALPHABETICAL | CATEGORIES | WHAT'S NEW |