DIE GIGANTEN DER STRASSE / LES GÉANTS DE LA ROUTE
J. Bonaventura / Ets. Couvat, France, 1990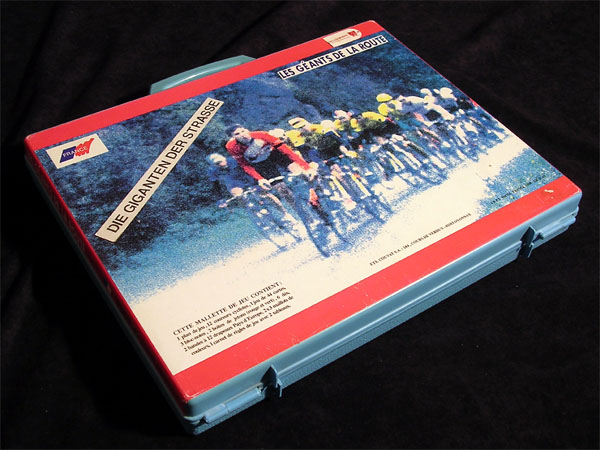 Though this game is French in origin, I only know people who have the German edition (with German rules). Since I am very slow reading German rules, I will not comment on them for the moment.

The presentation of the game is surprising: a quite big (42 x 33 cm) plastic suitcase (with an ugly sticker on it).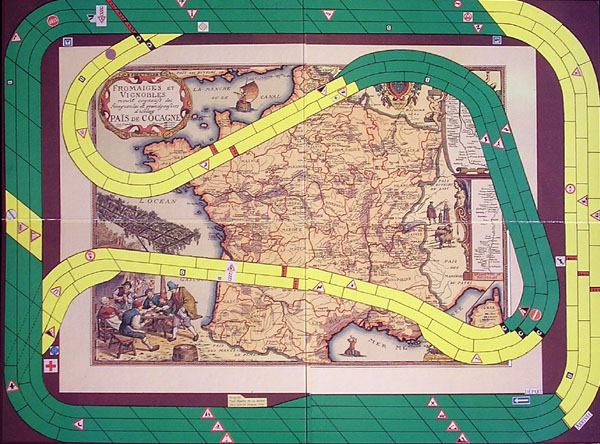 The game features 12 big Cofalu riders (the 6 cm ones, those who always fall!) in six colours. The teams are thus of two riders, and the board has to be big to match the riders (it neasures 70 x 52 cm)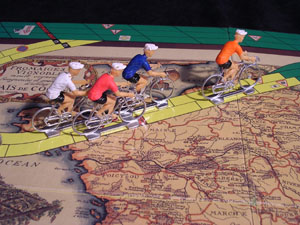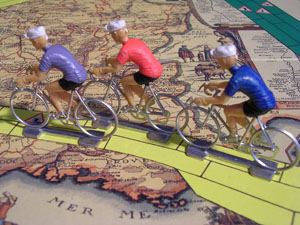 Thanks to Siegfried Biehler for sending this game.
| | | | | |
| --- | --- | --- | --- | --- |
| | | | | |
| INDEX (MAIN) | ALL THE GAMES | ALPHABETICAL | CATEGORIES | WHAT'S NEW |