LE GUIDON D'OR
CP International, France, 1998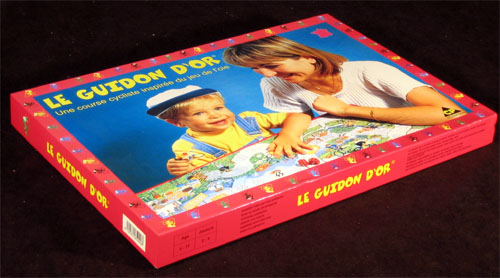 "Une course cycliste inspirée du jeu de l'oie", as the subtitle reads. Absolutely true. The board has 63 squares, the kilometer-mark squares double your throw, if you pass the square 63 you go back... There is even a laberinth and a prison (well square 58 is not Death but simply an accident. After all the game is intended for young children).

Generally, when I say that a cycling game is "a game of goose" I mean it is a dice game with just one rider per player, and no possible strategy. You throw the dice, you follow the rules and that's all. In "Le Guidon D'Or", of course, the analogy goes much further!

The strongest point of this game are the big colourful plastic riders, which have probably been an inspiration for the ones in the Richard Virenque game.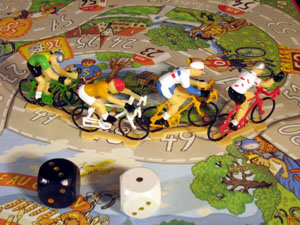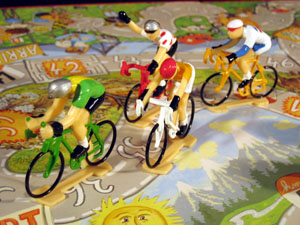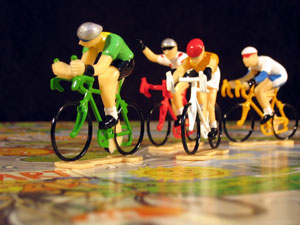 | | | | | |
| --- | --- | --- | --- | --- |
| | | | | |
| INDEX (MAIN) | ALL THE GAMES | ALPHABETICAL | CATEGORIES | WHAT'S NEW |