LES SIX JOURS DE PARIS
Pierre Aroutcheff / Jeux & Stratégie, France, 1984
I wonder if this can be described as "a game", or just as a set of instructions to make one. I would rather say the latter. Whatever it is, it was included in 1984 in the issue no. 28 of Jeux & Stratégie.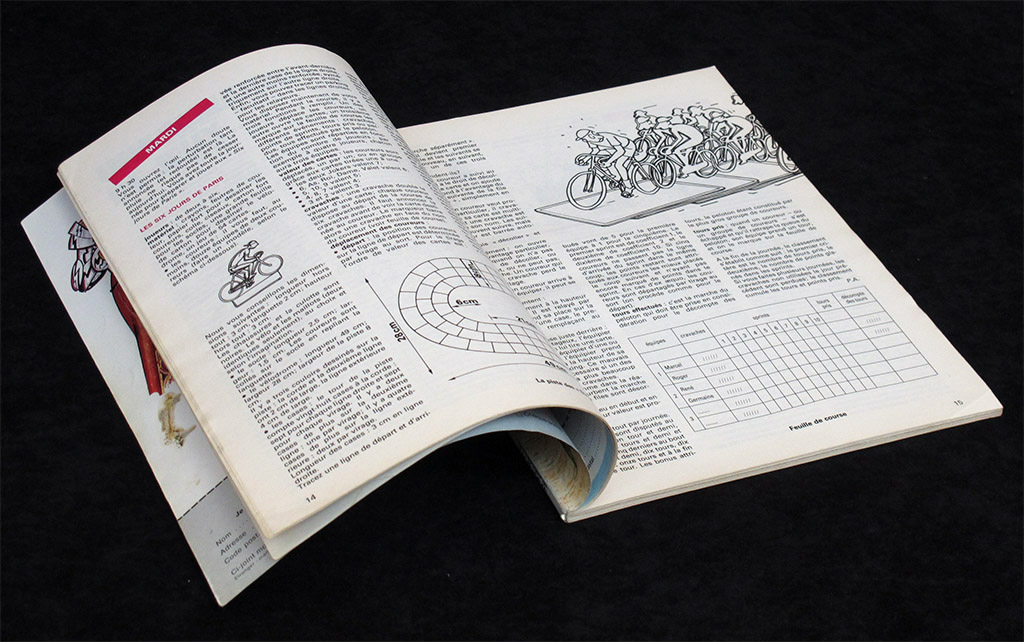 Although the magazine regularly featured games ready to cut and play, this is not the case, as you can see.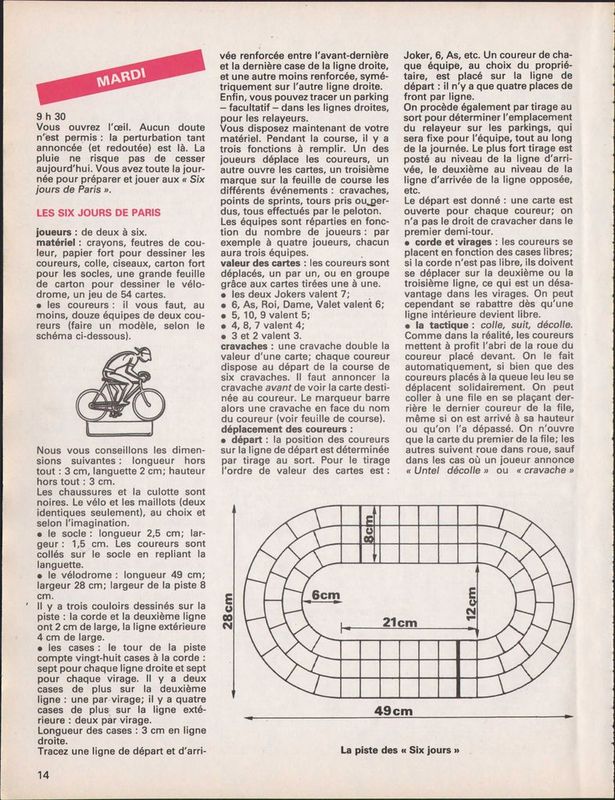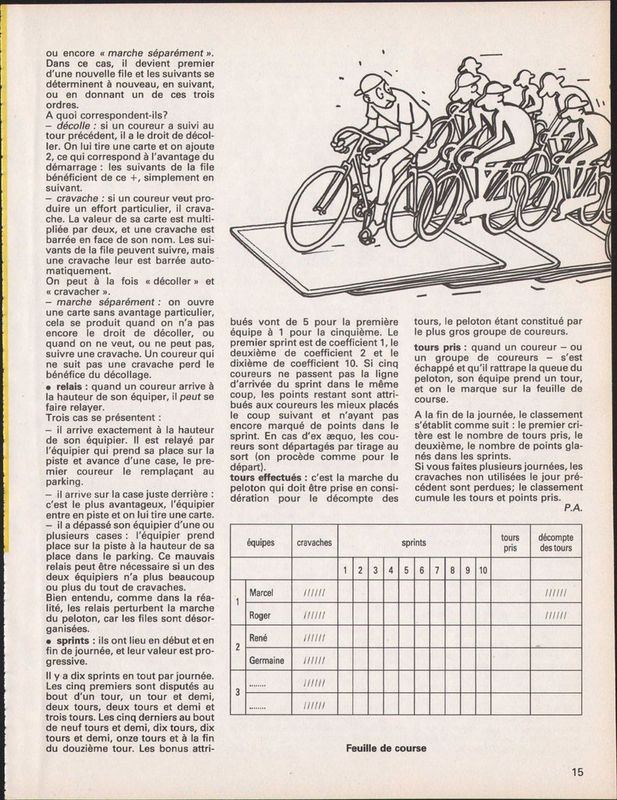 Rightclick on the pics for higher resolution.
You can download the complete magazine in still better resolution scans from Le Site Des Anciennes Revues Informatiques. In fact you can download the full Jeux & Stratégie collection from that site (even though it was not a computer magazine).

Since the magazine (and therefore the game) is free to download, I will include it in the print-and-play games section, though it probably does not belong there.

Needless to say, if you make your own version of this game, send some pictures!
This is what you are supposed to make.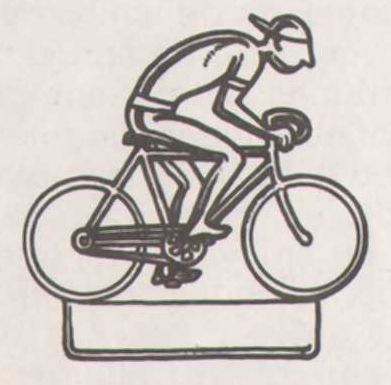 Just one picture of a rider included in the magazine.
Who needs more anyway?


In case you need them, here are some more.
Thanks to Bruno Dezzutti for the tip!

| | | | | |
| --- | --- | --- | --- | --- |
| | | | | |
| INDEX (MAIN) | ALL THE GAMES | ALPHABETICAL | CATEGORIES | WHAT'S NEW |